Writer Call-Out: Write Here, Write Now #2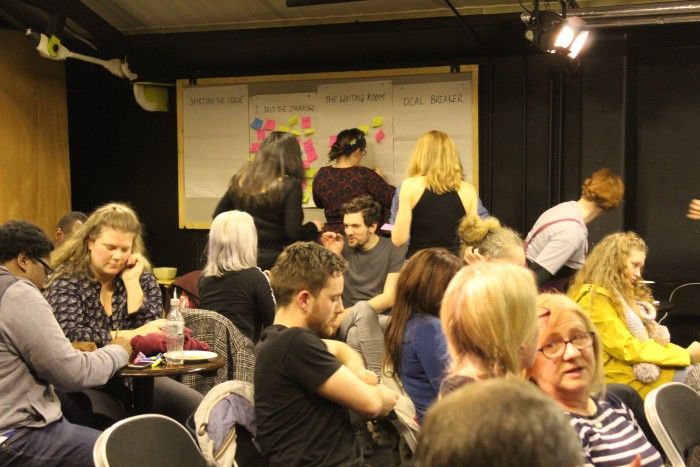 WRITER CALL-OUT:
Write Here, Write Now
a new writing night with a difference…Round #2!
Following the success of the first Write Here, Write Now event Associate Company Rogue Bones are hosting a second event and are on the hunt for writers to take up the challenge: eight days to write a short piece of work in response to a provocation set by the company.
The second Write Here, Write Now will take place on Friday 14 June at 7.30pm as part of Cultivate Festival. Rogue Bones are looking for writers who have some experience writing for theatre and would like an opportunity to test their skills in a fun and encouraging space. To apply please send a paragraph about yourself outlining your experience as a writer and a sample of work (10 pages max.) to roguebones@outlook.com by 10am on Monday 20 May. Rogue Bones would especially love to hear from writers from under-represented backgrounds (BAME/POC, D/deaf and/or Disabled, LGBTQ, female identifying, working class) and will prioritise writers submitting from within the North West.
Chosen writers will receive the provocation on Wednesday 5 June and then have eight days to submit a short piece of work; please be sure you can commit to this time frame before applying. Writers must also be available to attend the night itself on 14 June, as the unique ways we'll encourage immediate audience feedback is part of the experience for the writer. This is not a paid opportunity, but writers will get a free ticket to the event and travel expenses to the Coliseum can be covered.
See full details of the dates and requirements here 
Find out more information about Cultivate Festival here