Open from 10am Monday - Saturday
Work Experience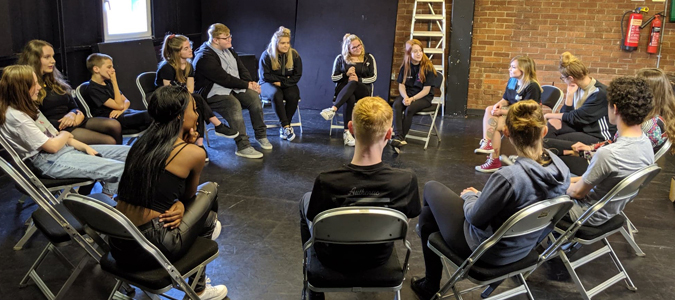 The Coliseum's Learning and Engagement Department works with a range of Schools, as well as Further and Higher Education Institutions in the North West including: Oldham College, Clarendon Sixth Form College, University Campus Oldham and the Academy of Live and Recorded Arts (Wigan Campus).
We receive many requests for short and long term placements and are only able to accommodate a small number of these each year. This year our week-long placement for students will be running Monday 29 June – Friday 3 July 2020. During this placement you will explore multiple aspects of working in a theatre, from technical workshops to assigned marketing tasks.
If you would like to be considered for a placement, please contact bencain@coliseum.org.uk, who'll be in touch to let you know whether we can accommodate your request
The Steering Group (TSG)
13 – 25 years old
Free
Our Youth Steering Group runs on a Tuesday evening from 5-6pm and is for young people passionate about theatre. The group have a critical voice in helping to shape projects, initiatives and performances whilst representing the Coliseum at Press Nights. The group will also have the opportunity to shadow a UK based theatre company as part of Cultivate Festival.