Open from 10am Monday - Saturday
Script Submission Windows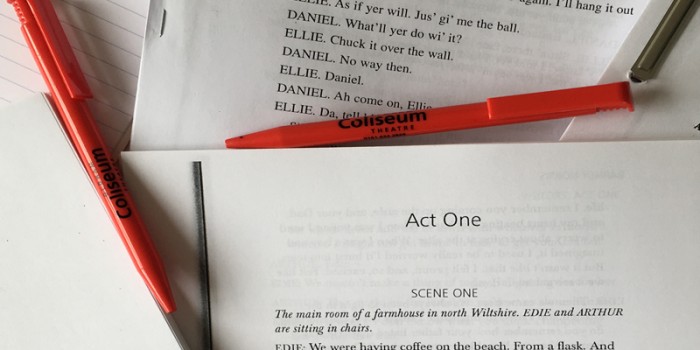 Script Submission Windows
Due to a reduced team during the COVID-19 crisis we are regretfully not accepting script submissions at this time. If you have a script currently with our readers please be aware that our turnaround time may be longer than usual.
We love to discover new writers and work, particularly those exploring stories and themes that represent the community of Oldham.
We have two windows a year in which writers can submit their scripts: July and January.  We will acknowledge receipt of all scripts and notify writers if we would like to discuss taking their piece further or whether it is not for us.
So we can process, read and respond to all the scripts we receive, our submission windows have specific criteria. Please read the guidelines below carefully before submitting your work to scripts@coliseum.org.uk:
Submit as PDF or Word document
We accept plays or musicals
We can only accept one play per writer per window
Suitable for either studio (90 mins max) or main house (120 mins max)
Can be aimed at any age group
We cannot accept work that has been previously submitted to the Coliseum
We cannot respond if your script is submitted outside of these windows