Pride Stages Bursary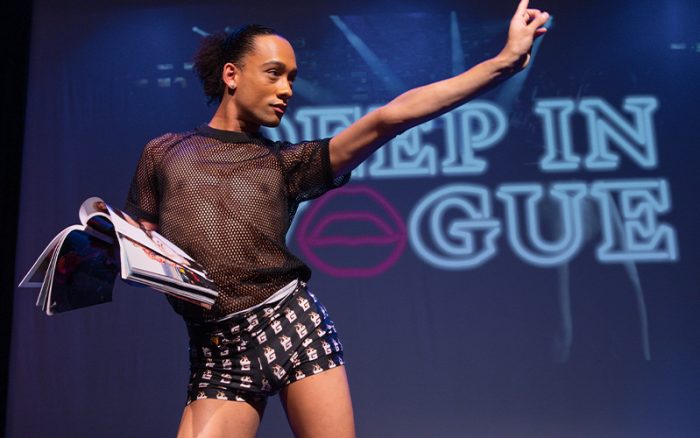 From Greater Manchester LGBTQ+ Arts and Culture Network, Pride Stages is an opportunity for LGBTQ+ artists/companies based in Greater Manchester to develop new 15-minute performances to be showcased as part of Pride celebrations between April and September 2021.
Jason Andrew Guest and Cheddar Gorgeous will each receive £1000 development grant, access to rehearsal space and tailored development support to create exciting new performances for Pride events across Greater Manchester and beyond this year.
Jason Andrew Guest's Welcome to the Haus of Myztique will celebrate Black excellence through vocal house music and fashion, with an exploration of Black queer artists, musicians, and popular pop culture icons.
"I'm beyond overwhelmed and excited to have been awarded this opportunity to grow and develop as an artist. This chance to explore my fullest potential and to create something of excellence for my community is truly an honour and I cannot wait to share the space, share the Pride and share the love! It's time to welcome everyone to the Haus of Myztique!"
Cheddar Gorgeous's Oh What A Lovely Lockdown will use drag artistry and digital visuals to create a new performance exploring the experience of isolation and community during the pandemic.
"The Bursary will allow me the space to take what I do seriously. It's the first time I've really had the opportunity to dedicate time to rehearsals, and listen to voices of other professionals. Despite being on stage for almost a decade the pressure of commercial work often leaves little time to create work that has weight and finesse. This is the first time in my career that I feel I have been seen as a legitimate artist."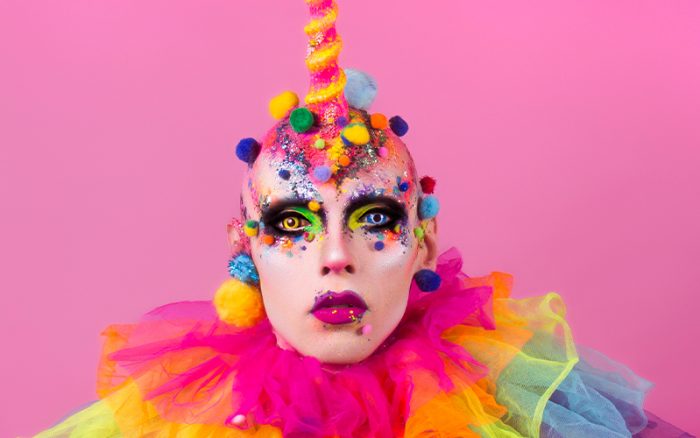 As Greater Manchester starts to open back up after lockdown, the performances will initially be live streamed, then the hope is that they will be performed in front of live audiences at Bury Pride, Pride in Trafford, Oldham Pride, Salford Pride's The Pink Picnic and Manchester Pride Festival this summer, providing much-needed moments of celebration.
Competition for the award was fierce – with 47 artists submitting expressions of interest to the selection panel, and 10 artists shortlisted for interview. The incredibly high standard of ideas proposed made the work of selecting just one artist a really difficult choice, and with the impact of the pandemic on the arts and LGBTQ+ communities also a consideration, all of the Pride Stages partners wanted to ensure that more Greater Manchester artists received support at this incredibly difficult time, to develop their ideas further.
Smaller awards will also support three other artists to further develop their performance ideas – Jade Williams and John O'Neill (supported by The Met and The Lowry) and Husk (supported by Salford Pride).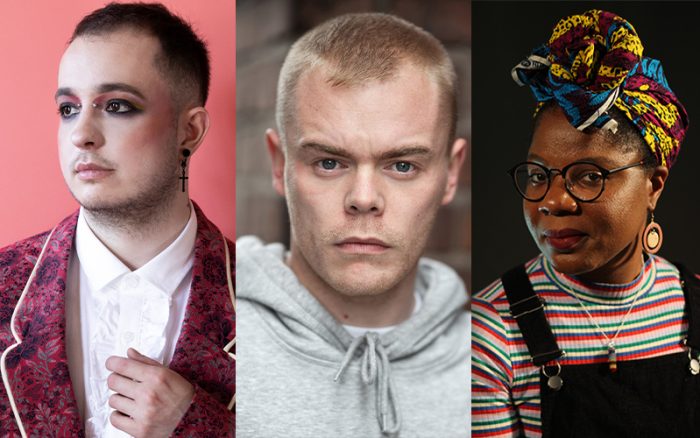 Chelsea Morgan, Learning & Engagement Officer, Oldham Coliseum said: "We're really excited to build our relationship with Oldham Pride and support the Pride Stages artists to bring their work to Oldham. The process introduced some really exciting artists and ideas to the Coliseum and we're looking forward to developing new relationships in the future."
Pride Stages Bursaries are made possible thanks to funding from Arts Council England, and the incredible generosity of the Pride Stages partners – The Met and Bury Pride, Waterside Arts and Pride in Trafford, The Lowry and Salford Pride, Oldham Coliseum Theatre and Oldham Pride – alongside new support from Manchester International Festival and Manchester Pride.
Paul Martin, Chief Executive, LGBT Foundation said: "I'm really excited to see what our Pride Stages artists will create, and so thankful for the incredible support of our partners, who continue to go far beyond what's been asked of them in their ongoing commitment to LGBTQ+ communities as part of their work with Greater Manchester LGBTQ+ Arts and Culture Network"
Last updated 12 March 2021