Open from 10am Monday - Saturday
Open Doors: A Greater Manchester Theatres Guide for Artists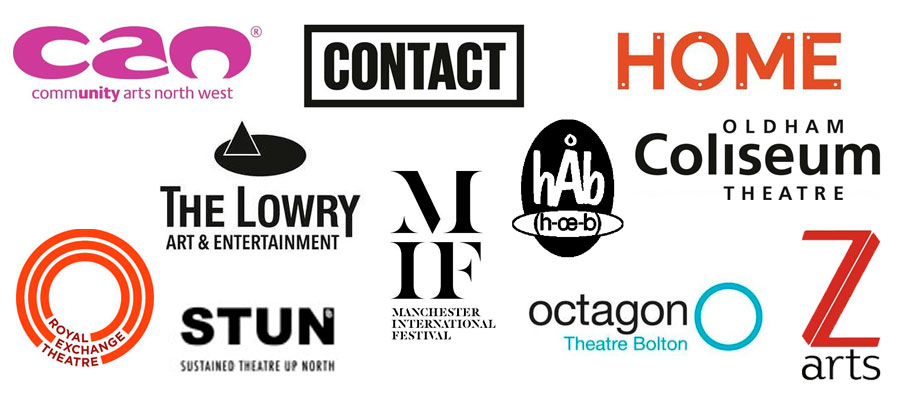 Greater Manchester has a wonderfully rich and diverse theatre ecology. This is especially true in the independent theatre sector, and the continuously evolving talent of individuals and companies in the city.
But we are aware that there is a rich seam of creative talent in Greater Manchester who aren't necessarily aware of what options are available, or which organisations best suit their needs as an artist.
Greater Manchester Theatres: Oldham Coliseum Theatre, Contact, HOME, The Lowry, Manchester International Festival, Octagon Theatre Bolton, Royal Exchange Theatre and Z-Arts have come together to produce a guide to share what we – as a group of theatre buildings – can do to support, sustain and nurture the sector. Having asked theatre makers what they would like, we know that clear information and signposting is a vital tool. We hope this guide helps.
Please click here to download the Open Doors Greater Manchester Theatres Guide for Artists. 
The intention is that this guide isn't set in stone: it's a living document, and we hope to add and develop it as the landscape of the region changes.
Over the coming years we intend to work closely together to ensure we make the strongest possible contribution to the city's ecology, and the opportunities for theatre makers living and working here. We will be updating this guide on a regular basis, and developing our work to respond to change, needs and feedback. We are excited to be making theatre with you.