The Coliseum Professional Writers' Group : Women in the First World War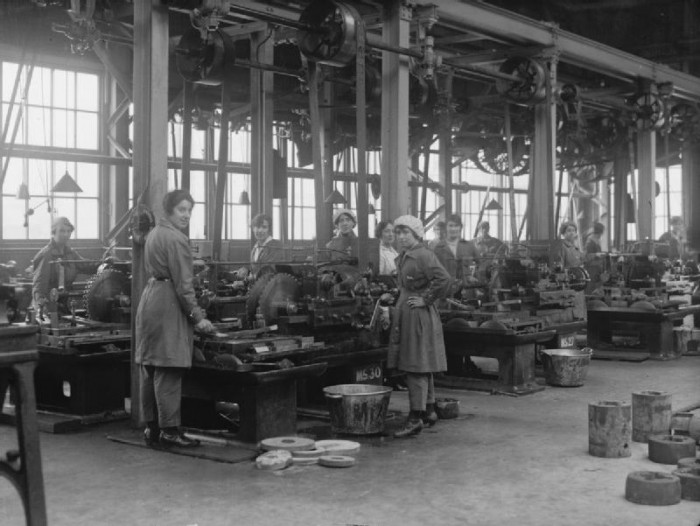 Carole Solazzo discusses the beginnings of the Professional Writers' Group's new project….
I had been itching to organise a play cycle since watching the whole of the inspiring 'Great Game' – a cycle of 12 plays about Afghanistan – over one weekend at the Tricycle Theatre. The idea would be to bring different writers together, each giving their unique perspective, shedding light on a chosen area of an important subject.
I suggested it at the inaugural meeting in 2013 of the Coliseum Professional Writers' Group, and the idea went down a storm. However, the topic chosen by the group was the First World War. Hm. Wouldn't the subject matter have been done to death (sorry!) by the time the project came to fruition?
Then it occurred to me that most productions about the First World War would focus on the Tommies in the trenches – the 'lions led by donkeys'; or the irony of the outbreak of war with the firm belief it would all be over by Christmas when we know how many millions died as the terrible conflict dragged on for years; or the wonderful, horrible poetry of Owen, Sassoon, Brooke and others.
But the play cycle group consisted of four female writers. We could come at the subject matter from a completely different angle. So what of the women whose lives were changed irrevocably in so many different ways by the First World War?
Working class women who suddenly found that they were the heads of their families, holding the purse strings with money to spend as a result of new work opportunities? Or women filling the shoes of missing men-folk as they set up their own football teams, learning to play like pros, attracting crowds who weren't there just to lust after a bit of leg?! Or the middle-class women who found themselves vulnerable and terrified as they faced the gruelling challenges of nursing shell-shocked and severely wounded soldiers at home and on the front line? Such rich pickings. Yes! We had a place to start…
Carole Solazzo
Carole trained as a writer with English Touring Theatre. She wrote over 400 episodes of multi Award-winning show The Archers , and worked on the show as Story Producer. During this time she wrote Doctors, and wrote, produced and directed plays and short films for her own company. Her comedy That's Amore was commissioned by Oldham Coliseum, and she has written for JB Shorts, the first play, directed by Kevin Shaw, part of a season nominated for a Manchester Theatre Award. Recently Carole storylined Coronation Street, began writing for a new CBeebies animation, and completed the Holby City shadow scheme.
The Coliseum Professional Writers' Group features; Carole Solazzo, Cathy Crabb, Diane Whitley and Lindsay Williams.