Open from 10am Monday - Saturday
Have Your Passport Ready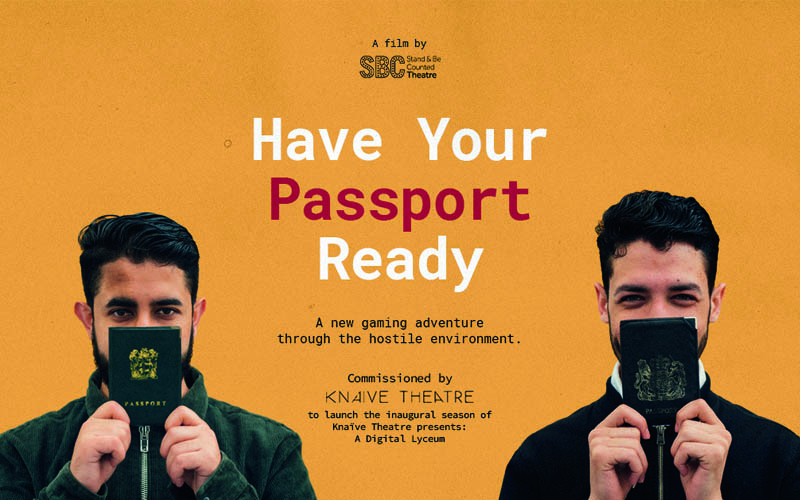 This short film-meets-video game is made by Stand and Be Counted (SBC) Theatre, the UK's first Theatre Company of Sanctuary. It was commissioned by Knaïve Theatre to launch the inaugural season of the Digital Lyceum.
Led by brothers Khaled and Mohammad Aljawad from Syria, now based in Sheffield, Have Your Passport Ready is a virtual experience that explores an unknown city without an interpreter as audiences become players collecting evidence to prove their right to remain in the UK.
Booking details:
Tickets Free

Production company: Stand and Be Counted
Have Your Passport Ready was named 'Game of the Week' by The Observer.
★★★★ "A rare documentary piece… an altogether simpler format than Charlie Brooker's benchmark Netflix extravaganza Bandersnatch, but often just as affecting." – The Guardian
★★★★ "Important and engaging… loaded with gallows humour and crackling with barely suppressed anger." – The Stage