The story behind the Trojan Horse media storm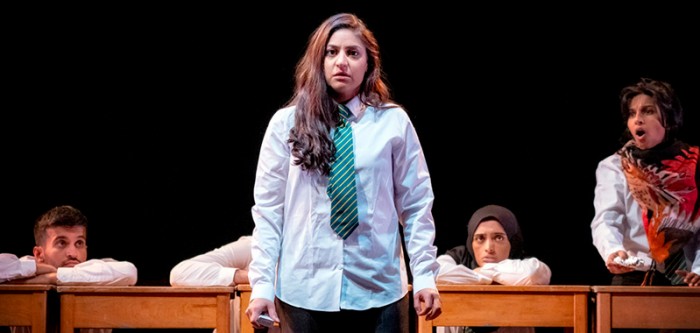 Coming to the Coliseum on Thursday 6 & Friday 7 February, Trojan Horse is the multi-award winning verbatim play about a local story that became a media storm.
In 2014 the Trojan Horse enquiry accused 'hardline' Muslim teachers and governors of plotting extremism in Birmingham schools. It became a national scandal and, despite the original Trojan Horse letter being dismissed as fake, by the time the summer came around students had to push their way past journalists to get into school to take their GCSEs.
Adapted from over 200 hours of interviews with teachers, students, parents and governors Trojan Horse aims to show what really happened, with a focus on the local Muslim community who were left 'broken' and 'demonised'.
Writers Helen Monks and Matt Woodhead commented: "The impact of the Trojan Horse inquiry is being felt more now than ever. The government began their investigation into Trojan Horse years ago. Since then the teachers and communities involved have been branded 'radical', 'extremist' and 'jihadi'. Why have we waited four years to hear their side of the story?"
LUNG are a national touring theatre company dedicated to developing innovative work that broadens horizons and investigates modern Britain. Working with specific communities across the UK to use their own words to tell their stories, LUNG produce new verbatim theatre with communities, by communities and for communities. Their previous productions include The 56, Chilcot and E15.
Trojan Horse was originally developed with Leeds Playhouse in 2018. It comes to Oldham as part of a national tour on Thursday 6 & Friday 7 February 2020. Click here to learn more and book tickets