The Hired Man online stream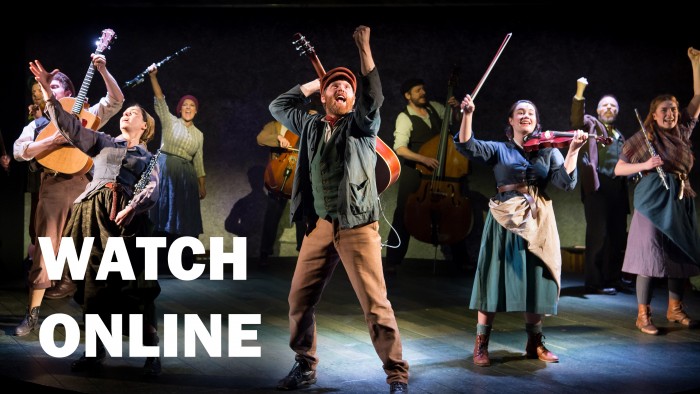 Streaming on Monday 15 June at 7.30pm
Available until midnight on Sunday 21 June
Alongside our co-producers, Queen's Theatre Hornchurch and Hull Truck Theatre, we're streaming our epic summer 2019 musical The Hired Man online. The stream premieres on Monday 15 June at 7.30pm, it will then be available on the Queen's Theatre Hornchurch YouTube channel and right here on our website until midnight on Sunday 21 June.
Throughout this stream of The Hired Man we're asking our audiences to please make a donation, if you can, to support the Coliseum and raise vital funds for current and future creative projects.
Together, the Coliseum, Queen's Theatre Hornchurch and Hull Truck Theatre reach 380,000 people per year through our work on stage and in our respective communities.


Based on the stirring novel by Melvyn Bragg first published in 1969, The Hired Man was adapted into a musical in 1984 by award-winning composer Howard Goodall (Bend It Like Beckham, Love Story). It features a superb score of rousing, foot stomping rhythms and soaring choruses.
Cumbria, 1898. Whippet racing, hiring fairs, hunting and drunken antics collide, in this passionate story of John and Emily, a young married couple, and their moving struggle to carve a living from the land.
An epic and heroic tale of love, betrayal and loyalty, set against a backdrop of English country traditions being swept away as a new century faces the gathering storm of war…
Download the digital The Hired Man programme
Download an introduction to The Hired Man by Mind's Eye audio describers
★★★★
"They play Goodall's glorious folk-based score as if it's pouring from their very souls."
–  Sunday Express
"A gorgeous, resonant new production…Wrenching and wonderful" 
– Mark Shenton
★★★★★
"This is theatre to relish and cherish"
– North West End
★★★★
"One of the most well-crafted British Musicals of all time"
– Upstaged Manchester
Our production of The Hired Man played to national critical acclaim across the country, earning three Offie nominations and with Lauryn Redding a finalist for Best Female Performance in a Musical.
This online stream of The Hired Man takes place with support of The Really Useful Group.
Listing Information
A Queen's Theatre Hornchurch and Hull Truck Theatre production in association with Oldham Coliseum Theatre
Streaming on the Queen's Theatre Hornchurch YouTube channel, and accessible via all three theatres websites on Monday 15 June at 7.30pm. Available until midnight on Sunday 21 June.
The Hired Man
Book by Melvyn Bragg, with music and lyrics by Howard Goodall
By arrangement with The Really Useful Group Limited
Director Douglas Rintoul
Designer Jean Chan
Musical Director Ben Goddard
Movement Director Jane Gibson
Lighting Designer Prema Mehta
Sound Designer Chris Murray
Casting Director Matthew Dewsbury
Executive Producer Mathew Russell
Costumer Supervisor Lydia Hardiman
Dialect Coach Louise Jones
Assistant Director Kara M Tyler
 
Cast
Pennington / Ensemble Jon Bonner
Jackson Lloyd Gorman
John Oliver Hembrough
Seth / Ensemble TJ Holmes
Sally / Ensemble Lucy Keirl
May / Ensemble Lara Lewis
Ensemble Sufia Manya
Isaac / Ensemble Samuel Martin
Emily Lauryn Redding
Ensemble / Show MD Tom Self
Harry / Ensemble James William-Pattison
Originally filmed for Queen's Theatre Archive on the Queen's Theatre Hornchurch stage.
Video Production by All Media Works.