Our Supporters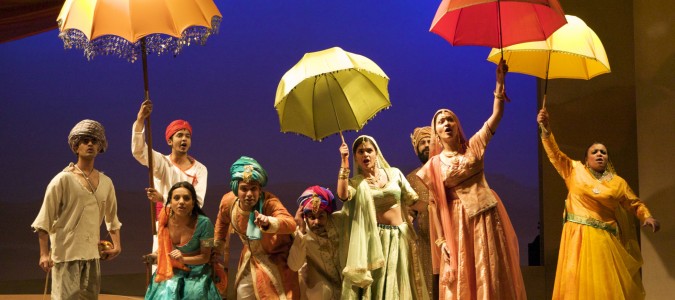 Oldham Coliseum Theatre gratefully acknowledges funding from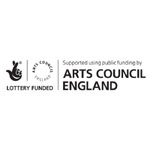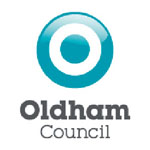 ---
Major Partners

Jigsaw Group are one of the largest housing groups in England with more than 33,000 homes across the North West and East Midlands.  Combining the strengths of two successful housing groups New Charter Group and Adactus Housing Group, Jigsaw Group creates new and exciting opportunities for tenants and customers.
---
Educational Partners

The University of Manchester
The University of Manchester was the first and most eminent of the civic universities, furthering the frontiers of knowledge through research and teaching, but also contributing to the well-being of its region and society more widely. These aims have guided the institution ever since and continue to drive our strategic vision.

Oldham Hulme Grammar School
Oldham Hulme Grammar School has a proud tradition of youth theatre, and we are delighted to be working in partnership with Oldham Theatre Coliseum. We have been preparing Oldham's children to play their part on the 'stage' of successful careers for over 400 years. Just like Oldham Coliseum Theatre, we have a modern outlook with tradition behind us. We look forward to supporting the Coliseum, another of the borough's important institutions. To register your child please e-mail admin@ohgs.co.uk
---
Coliseum Star Patrons
| | |
| --- | --- |
| Matthew and Lynne Bowker | ★ Fine Time Fontayne ★ |
| | |
| Bryan Purvis | ★ Fine Time Fontayne ★ |
| Campbell Robertson | ★ The late Carl Paulsen ★ |
| Colin and Joan Tomlinson | ★ The late Roy Barraclough ★ |
---
Patrons
David and Janelle Barker
Brian and Isabella Leigh-Bramwell
Peter and Ann Knowles
Frank and Judith Rothwell
Anonymous
---
Official IT Provider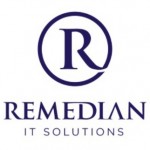 Remedian
Remedian IT Solutions are delighted to be supporting Oldham Coliseum Theatre. We are passionate about providing outstanding customer service and are specialists in effective and proactive IT support. This is why we are working with Oldham Coliseum Theatre and many other Oldham schools and businesses to help them increase their productivity and support their future growth.
---
Corporate Support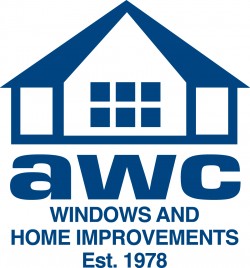 AWC Windows and Home Improvements
AWC Windows and Home Improvements have been delivering superb installations and you will see why householders throughout the North West have been entrusting their home improvements to AWC since 1978. As a Oldham based company we are proud not to just provide superb-looking windows, doors and conservatories but also the quality, weather resistance and security that go into every single frame. We believe in the importance of the tradition of high quality craftsmanship and as such are pleased to be supporting Oldham Coliseum Theatre and its long running Pantomime which is beloved by generations of families – including our own!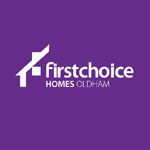 First Choice Homes Oldham
First Choice Homes Oldham is a registered provider of social housing. We own and manage around 12,000 properties across Oldham. We are a not-for-profit organisation with charitable status. We are proud to be in Oldham, working to improve homes and communities to make them places where people want to live.

George Hill Timber and Building Supplies
George Hill (Oldham) Ltd is a leading independent supplier of timber, building supplies, sheet materials and many other quality products in the North West. Founded in 1919 in Oldham, the company has continued to grow and now has additional branches located in Bolton, Sale and Nelson. As a long standing family business in the town, we are proud to support Oldham Coliseum Theatre and its much loved Pantomime.
JD Williams
We are delighted to be working in partnership with the Oldham Coliseum Theatre, which further extends our involvement and support within the local community. As one of the town's largest employers, JD Williams (part of the N Brown Group) are proud to be part of the Oldham borough and we look forward to helping build an even better future and are particularly pleased to be involved with the new Learning and Engagement Department to reach out to the younger population in Oldham and engage them in learning opportunities.  Click here for recruitment opportunities at JD Williams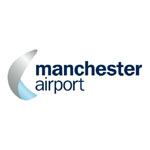 Manchester Airport
The Manchester Airports Group Plc (M.A.G) is the country's largest UK-owned airport operator. Our four airports – Stansted, Bournemouth, East Midlands and Manchester – serve around 42 million passengers every year. Our airports aren't just popular, they're multi-award-winning. Manchester Airport has won prestigious industry recognition for customer service, and holds the title Best UK Airport. We're active and engaged in our local communities, with a positive approach to corporate responsibility.

Manchester Cabins and Bunkabin
Manchester Cabins and Bunkabin have over 30 years experience manufacturing and hiring portable buildings. The Manchester Cabins hire fleet includes, portable offices, canteens, storage containers and site toilets which are all available from our Oldham headquarters. Bunkabin Ltd is the largest provider of portable site and student sleeping accommodation in the UK with our products available from our Oldham and Luton depots.

North Ainley Solicitors
We pride ourselves on providing a professional yet personal service with lawyers and support staff of the highest calibre. We are very much involved with the commercial centres of Manchester and Leeds and have the legal talent to deal with high value transactions at the sharp end. At the same time, our solicitors provide sound advice and pragmatic solutions tailored to the individual day to day needs of our clients in Oldham and beyond.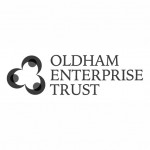 Oldham Enterprise Trust
Oldham Enterprise Trust is a charity for the relief of unemployment in Oldham, for the public benefit, in such ways as may be thought fit, including assistance to facilitate new enterprise and help people find employment.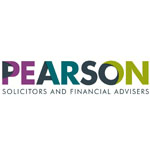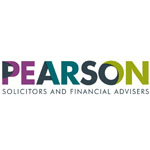 Pearson Solicitors and Financial Advisers 
What Matters to You Matters to Us…
Whatever your circumstances and wherever you are in life there may come a point when you will need the services of a solicitor. Pearson Solicitors and Financial Advisers offer a wide range of private client, commercial and financial services. A truly comprehensive service to meet your needs.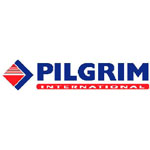 Pilgrim International
Pilgrim was established over 60 years ago near Manchester, UK. In the preceding years it has developed into an innovative and worldwide leading supplier of bolting solutions primarily to the power and marine industries, as well as a number of other industries such as oil, steel and mining.
Wates
Wates, a leading construction services and development contractor in the North West is currently delivering major housing renewal as part of Oldham Council's Inspiral Consortium. With expertise in delivering outstanding buildings across a range of sectors, and as one of the UK's largest family-owned companies, we have a commitment to making a lasting difference to the communities in which we work and constantly seek new ways to boost the regional economy, whilst creating employment and training opportunities for local people.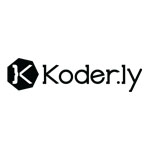 Koderly
Koderly deliver bespoke enterprise software systems and services. We're a company with a future-focused approach and a shared ethos at our core. Employing a large team of software engineers, we're well known in the industry for our high level of investment in staff development. Like Oldham Coliseum Theatre, we promote an environment where creativity thrives. It gives us great pleasure to support an Oldham institution.
---
Trusts and Foundations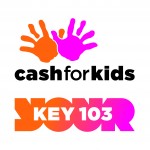 ---
Founders
Mrs Susan Ferreira
Fellows
Mr D Aspinall
Mr Alan Bennet
Mr Gary Buttriss-Holt
Mrs G Burton
Mrs I Cunningham
Mr Keith Gardie
Mrs Pam Graves
Mr A Groves
Ms P Holt
Mr P Johnson
Mrs S Jackson
Mr C Kenyon
Dr R Khan
Mrs N Lee
Mrs S Meredith
Mr Granville Neath
Mrs D Quinn
Mr M Quinn
Mr Stuart Paulley
Mrs Helen Routledge
Mrs Iris Sutcliffe
Anonymous Donor
---
#GetBehindUs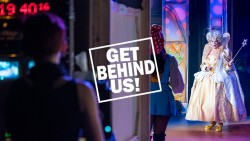 On 28 September 2020 we launched we launched the Coliseum's first ever Crowdfunder. Following the postponement of the 2020 pantomime due to the coronavirus crisis we reached out and asked people to support the theatre and help save Christmas in Oldham for generations to come.
#GetBehindUs raised a phenomenal £53,907. We could not have expected this level of wonderful support and we want to send the biggest thank you to everyone who has helped us towards this.
Click here to view our  wonderful #GetBehindUs supporters
---