Open from 10am Monday - Saturday
Buy a Seat
Sponsor a seat in our auditorium to celebrate a lasting memory, celebrate something special or profile your company.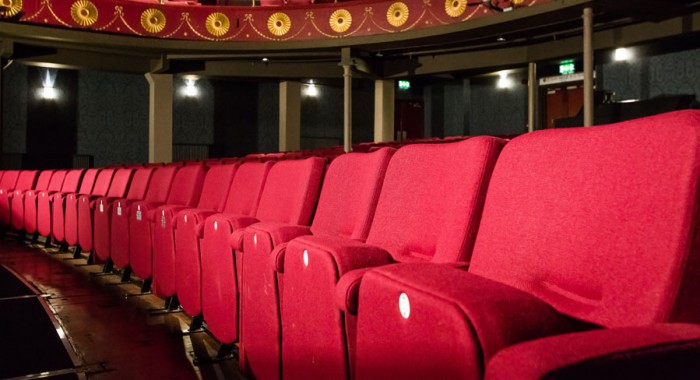 You can sponsor a seat for £250 with your name or company name on it, or you can buy one as a special gift for an important person or moment in your life, with inscriptions ranging from anonymous messages of support, to 'in memoriam' inscriptions for a loved one.
Your donation will be used to support all aspects of the theatre's work – from the production of plays to our extensive programme of education and activity in our local community.
In recognition of your donation, we'll place a plaque on the seat of your choice in our Auditorium. The distribution of the plaques is allocated on seats on a first come, first served basis.
You can choose the text inscription on the plaque and we'll keep the plaque on the seat for ten years.
If you'd like to sponsor a seat or want to find out more about the scheme please contact  Development Manager John Edwards on 0161 785 7018 or johnedwards@coliseum.org.uk