Suit Up!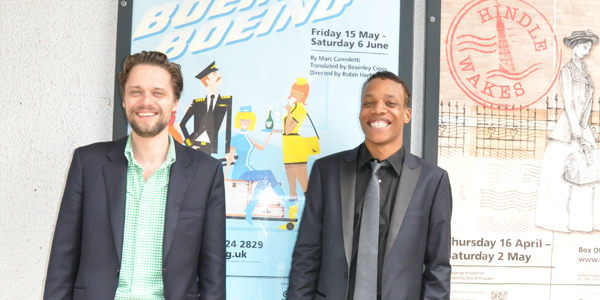 Jazz Thomas, from the Teaching Theatre programme, is getting ready to wow potential sponsors as he begins shadowing the Coliseum's Development Manager, John Edwards, next week.
Today the Coliseum bought Jazz his first suit for sponsor meetings with John – which will also go to good use for future job interviews.
As part of the Teaching Theatre programme Jazz and the rest of the participants receive hands-on training from the Coliseum's professional team in a range of skills from lighting to scriptwriting and every-day working skills such as confidence and timekeeping.
Jazz said: "The Teaching Theatre programme is a different experience and it's a better experience for me personally than what I experienced at college. I've never really owned a suit before – I've had trouser pants but never a proper suit. For my first suit this is really nice and I'm grateful for it being purchased for me."
Teaching Theatre is supported by Aksa Homes and First Choice Homes.