Spotlight on: Adam Gent, Deputy Production Manager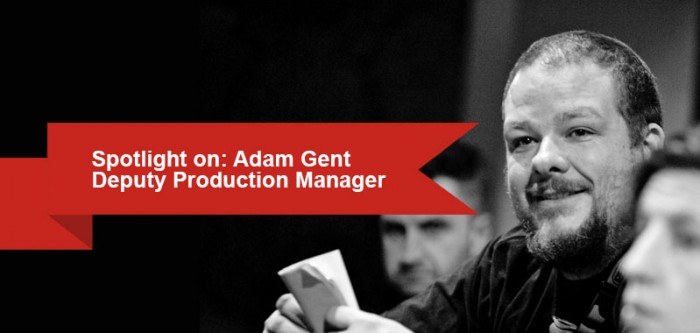 How long have you worked at the Coliseum?
I first worked at the Coliseum in 2001, but only a short term basis. I have been here full time since November 2003, so just over 15 years.
What is your favourite production that you've seen at the Coliseum?
There are so many to choose from, I have worked on well over 100 Coliseum productions. Recently I was blown away by Bread and Roses but I also have fond memories of Travels with My Aunt.
What is your favourite aspect of working at the Coliseum?
The fact that no two shows are the same, we have had all sorts of challenges on our stage in my time here, we make it rain, we have had a lake, we have built a working ski slope. I once had to make a prop snowman shake his head and trundle off stage via remote control.
You need to be fairly knowledgeable about several things, but more importantly you need to be able to learn very quickly.
What are you currently working on?
We currently have A Skull In Connemara on stage, the set-up of which involves clearing up smashed 'skulls', refilling graves and managing the erosion of soil from actors and staff walking on a stage covered in earth.
At the same time we are in the planning stages of Visitors, Handbagged and The Hired Man.
What are you currently looking forward to?
I'm looking forward to The Hired Man, I was at a design meeting last week and I can see it being a brilliant production with plenty of great music and a set that will allow plenty of flow and movement of the cast and chorus.
Can you tell us an interesting fact about yourself?
I once played the role of  Gary Lineker  in 'An Evening With Gary Lineker',  despite looking nothing like Gary Lineker.
At All.