Open from 10am Monday - Saturday
Oldham Coliseum Theatre Young Rep Company presents
My Grandpa Jim
Jo adores Grandpa Jim. Whenever Grandpa and Jo get together exciting and fun things happen. Jo loves listening to Grandpa's vast collection of old records. When Grandpa starts to lose his memory, Jo worries that things will never be the same again. Helped by some old records, Jo is able to help Grandpa relive some of his special memories, including the time he once appeared on stage with the legendary Beatles!
Suitable for children aged 6 +
My Grandpa Jim is presented in association with Colour The Clouds and the Oldham Library Service
This show is part of Oldham Coliseum Theatre's annual First Break Festival, showcasing the best in new writing and emerging talent.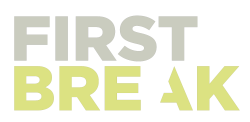 Tickets
Free - early booking advisable. Ring our box office on 0161 624 2829 to confirm your attendance.
Venue
Oldham Coliseum Theatre Studio
Production Information:
Written by Sarah Birch and Catherine Manford