First Break
We are thrilled to welcome the return of First Break, our hugely successful festival, show-casing emerging theatre companies and writers from the region.
Wednesday 7 May
First Break Writing Showcase in association with Oldham Council Libraries
7.30pm at Oldham Coliseum Theatre Studio
Rehearsed readings of monologues entered in the First Break Writing Competition. We received over one hundred monologues from locations as varied as Canada, Australia and Failsworth.
The five competition winners will have their monologues performed by students from ALRA North , alongside the winning entry from the M6 Young People's Monologue competition.
The First Break Writing Showcase is presented in association with ALRA North, M6, Oldham Libraries and Oldham Theatre Workshop.
Tickets: FREE
Thursday 8 May
7.30pm at Oldham Coliseum Theatre Studio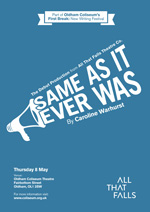 DOUBLE BILL
All That Falls present Same As It Ever Was
by Caroline Warhurst
Government think tank worker Rachel and local radio presenter Michelle have not met since school. But when Rachel is entrusted to sell the party line to her home town on the Your Thoughts phone in, past tensions, present ambitions and the unpredictable opinions of the unwell, unhinged and unnamed make for a difficult lunch hour.
A Pair of Pandas present The Age of Concern
A story about a boy with a hat, a girl with a coat, and the never ending pursuit of happiness.
Tickets for double bill: £5.00
Friday 9 May
7.30pm at Oldham Coliseum Theatre Studio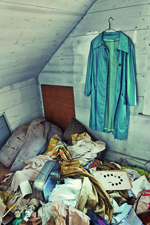 DOUBLE BILL
Dirty Laundry Productions present Stuff

Hoarders. Compulsive hoarders. Those people that can't get in any of the rooms in their house for all the stuff they've collected over the years. Weird aren't they? Or are they?
We all keep stuff, but why? Our attics are full of memories and things that 'might have a use someday'. Have we all got a secret hoarder within?
Stuff is a piece of theatre created using the words and stories of people from the community of Oldham.
Life written and performed by Carly Tarett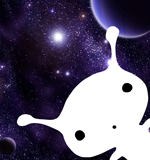 Is there Life on other planets? From the accidental sex-tourist, to the intergalactic traveller who just wanted a pasty, a motley collection of characters answer the question, spanning the silly, the surreal and the pseudo-scientific.
"Tarett's skilful comedy writing and accomplished performance comes together brilliantly as she portrays a parade of aliens, abductees, and pseudo-scientists. Sketches are clever and complex, she delivers perfect comedy arcs with sharp punch lines, rich description and quick wit."
**** – The Public Reviews
Tickets for double bill: £5.00
Saturday 10 May
12.30pm at Oldham Coliseum Theatre Studio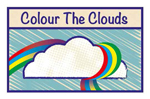 Colour the Clouds present Maggie and the Song of the Sea
Maggie's world is a magical playground of songs, where every object, person and view sings a different tune; the lullaby of the sea has been a constant in her life for as long as she can remember. Maggie's Granddad understands her gift well and together they explore the world through her unique perspective, becoming the best of friends along the way. When Granddad

dies however, Maggie's music disappears and she is left to try and understand a world without her best friend and her music. Maggie and the Song of the Sea is a magical and uplifting story which tells the tale of how a very special little girl rediscovers what she thought was lost and learns to find her music again.
Tickets: £5.00
Saturday 10 May
2.00pm at University Campus Oldham
University Campus Oldham present Who Am I?
A devised performance exploring themes of identity and perception. This performance is the result of a collaboration between 1st year Performance students and 1st & 2nd year Digital Arts students currently studying at University Campus Oldham.
Tickets: £5.00
Saturday 10 May
7.30pm at Oldham Coliseum Theatre Studio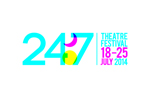 24:7 Theatre Festival present Sneak A Peak 3
Previews of the ten plays selected to appear in the 2014 festival.
Tickets: £5.00
If you feel you are entitled to a concession due to a disability or have specific access requirements please contact the Box Office directly on 0161 624 2829 or at boxoffice@coliseum.org.uk to discuss your visit to the Coliseum.