Open from 10am Monday - Saturday
Gareth George presents
Electro Portico
Lou is a loner without a purpose or point of connection. He creates a new life for himself through the persona of internet phenomenon, Rickie L. Pau. With more than one million internet 'disciples', Rickie is the revolutionary thinker, philosopher and motivational preacher of a generation, opening up the door to a new world for Lou. Electro Portico is a play about image, communication and deception, pitting the realms of reality and virtual reality against one another.
The third play by Gareth George following Famous For Fifteen Minutes (Contact Compacts) and Anonymity (24:7 Theatre Festival 2014)
This show is part of Oldham Coliseum Theatre's annual First Break Festival, showcasing the best in new writing and emerging talent.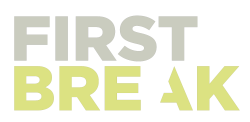 Tickets
£7.00
Venue
Oldham Coliseum Theatre Studio
Production Information: