Open from 10am Monday - Saturday
Season Ticket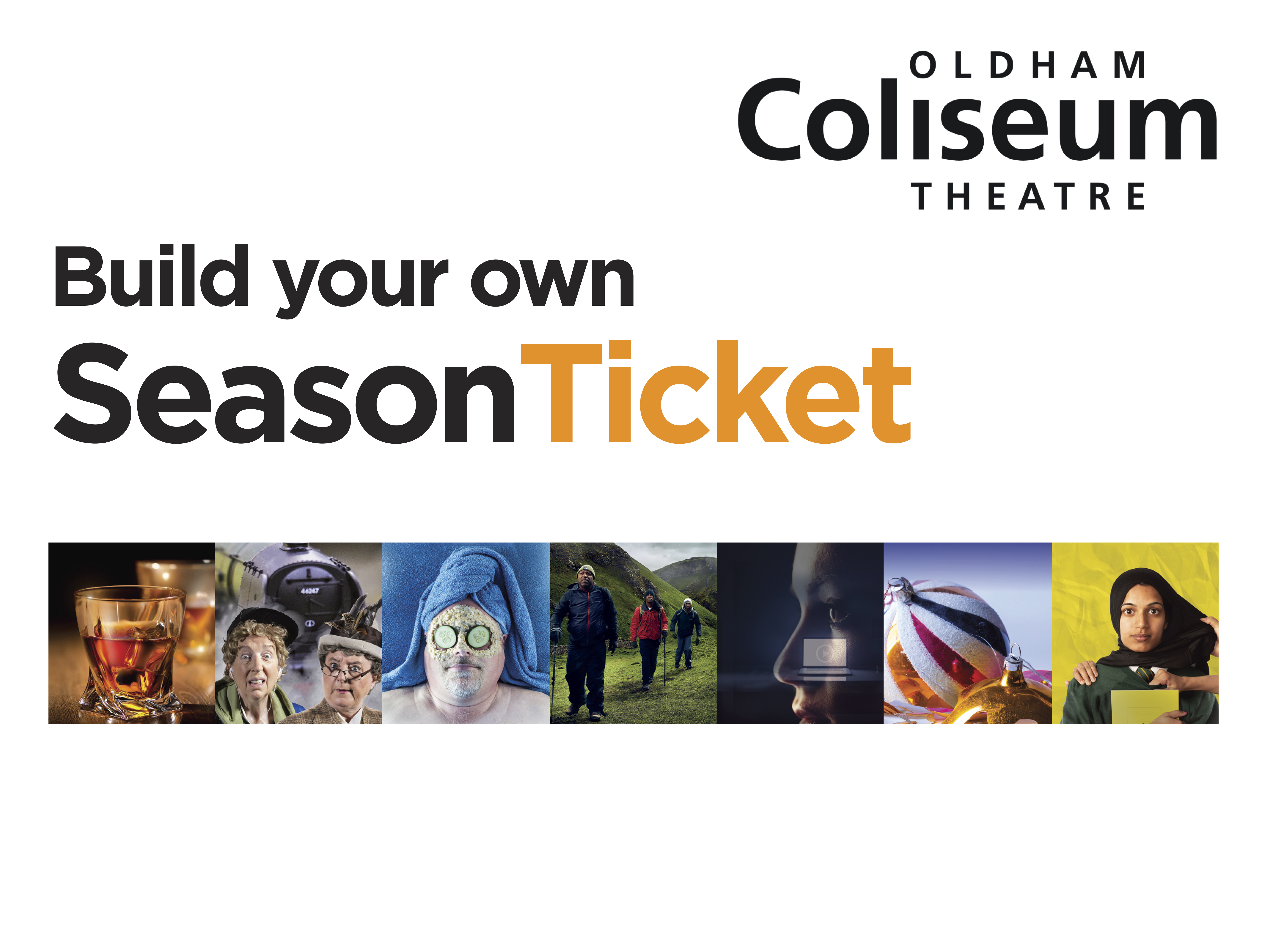 This autumn we're giving you control over your Season Ticket.
This season we've created a more flexible Season Ticket model that rewards your loyalty with bigger savings. This way, you have complete control over which shows you choose to see this season and when. Unlike in previous years, there are no shows you have to see; it's up to you to decide what you like!
We've also reduced ticket prices for the first time in seven years and put together a programme with more variety than ever before.
Mix and match the shows you want to see from:
No Man's Land
Strangers On A Train Set
Gym & Tonic
Black Men Walking
Trojan Horse
Four Minutes Twelve Seconds
Absurd Person Singular
How does it work? It's simple: the more shows you book, the more you save!
Two Shows: Save 5%
Three Shows: Save 10%
Four Shows: Save 15%
Five Shows: Save 20%
Six Shows: Save 25%
Season Ticket holders can still take advantage of free parking on Bradshaw Street for evening performances and, if booking four or more shows, the option to spread the cost by Direct Debit (please contact Box Office for more information).
Take your seats for some of the best theatre around – and enjoy extra benefits, exclusive to Season Ticket holders:
• Priority booking
• See the show on any day
• Free ticket transfers
• Free town centre parking for evening shows – you get a special car park pass to display in your car.   Oldham Council car parking rules apply at all times.
• Massive savings