Scene Dock Weekly: Shelagh Delaney's infamous debut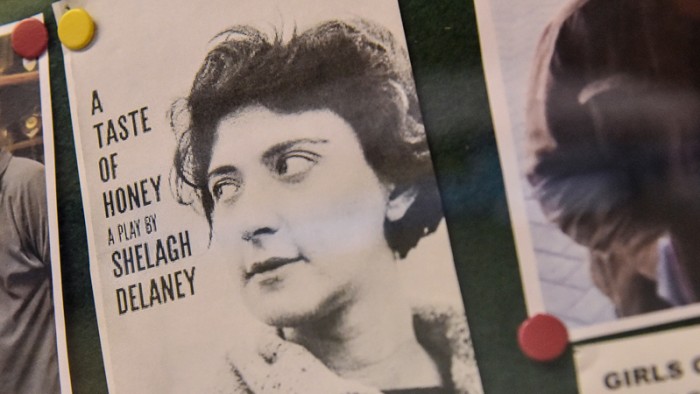 "I'm not afraid of the darkness outside.  It's the darkness inside houses I don't like." 
– Jo, A Taste of Honey, Shelagh Delaney
Tomorrow evening, A Taste of Honey opens at Oldham Coliseum.  The play is infamous, depicting working class Salford and focussing on Jo – a cynical teenager and her mother Helen – an alcoholic former 'good time girl'. Their relationship is chaotic yet they depend on each other and the more Jo rebels against her… the more like Helen she becomes…
In the 1950's, Shelagh Delaney wrote the play at the age of eighteen and submitted it to Joan Littlewood, the radical Director of Theatre Workshop.  Delaney obviously didn't expect what was going to happen because in her covering letter she wrote:
"I am sending this play to you for your opinion. Would you please return it to me, as whatever sort of theatrical atrocity it is to you, it means something to me."
However, Littlewood did see potential in Delaney's draft and began working with her to develop the script.  In 1958, A Taste of Honey premiered at Theatre Royal Stratford East and then moved on to the West End.
What may have started as a chancing letter to Littlewood quickly escalated to one of the most well-known plays in history. The success was a shock. Delaney was a young working-class female writer suddenly hurled into a world dominated by older, middle class men. She didn't have any contemporaries like her. A Taste of Honey did however help theatre begin to become more diverse.
Delaney became known as the first of her kind and would spend a lot of her life avoiding the limelight that she was catapulted into. Her work was ground breaking, it presented single motherhood, homosexuality and interracial relationships.
Although she went on to write a second play The Lion in Love (1960) it wasn't received well. She's often thought of as a 'one hit wonder' but she did go on to write plays and novels. However much she avoided publicity as she grew older, there's no denying the impact of her work, influencing bands such as The Beatles and The Smiths with many of Morrissey's lyrics directly quoting A Taste of Honey.
Delaney's words are intertwined into Manchester's cultural history and A Taste of Honey is a must see.
Posted 24 May 2018