Scene Dock Weekly: Lucy Prebble and The Effect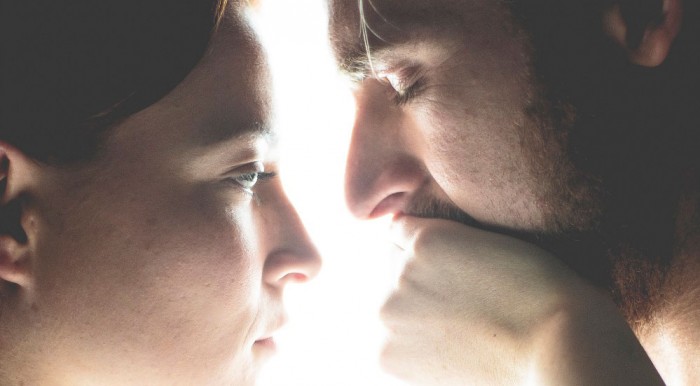 Lucy Prebble is a British Playwright and Screenwriter widely known for her plays The Sugar Syndrome, which won several awards, and Enron, which received an Olivier nomination. The Effect  is her third play – it premiered at The National Theatre in 2012 to rave reviews, starring Billy Piper, who Prebble had previously worked with on Secret Diary of a Call Girl.
Prebble has a particularly interesting viewpoint when it comes to addressing big subjects. Enron (2009) was the satirical story of Jeremy Skilling, the man behind a huge fictional financial crisis in Texas. The writing is funny, down to earth and makes some of the biggest and most daunting issues more human and understandable.
The Effect  is similar. It asks imperative questions and presents emotions as side effects. It's chaotic, unbelievable, yet relatable, and the characters experience extreme highs and lows; just like love and depression.
Stylistically presented by local theatre company Play with Fire Productions and featuring a fantastic cast.  You won't be disappointed by this strange and humorous look at our experiences of relationships, love, expectations, vulnerability, illusion, mental health…. and everything in between.
The play was inspired by a real life drug trial that went disastrously wrong.  In 2006, six people took part in a trial of the Parexel drug and became severely unwell. They were rushed to A & E in critical conditions and it's extremely lucky that none of the patients died. Parexel was a treatment with lots of promise, thought to be a revolutionary drug for cancer treatment.
 "You keep shaking up my view of him and I think it's manipulative."
– Connie,  The Effect
Is it love or is it just a symptom? That's the question that Tristan and Connie return to throughout the play.
As audience members we're questioning everything, wondering if the scene in front of us has been induced by a side effect.  Everything becomes uncertain – the clinical environment, the doctors, the love between Tristan and Connie – even their lives before the trial.
Play with Fire Productions will be performing The Effect  on the Coliseum's main stage for three nights only, Tuesday 25 – Thursday 27 September.
"What The Effect does is dramatise this love in the most powerful, real and universal way I have ever seen in modern drama. You see the journey of love in all its agony and ecstasy. It then surrounds that with questions: what is love? Is it a real passion or just a bunch of chemicals? Is there a soul? Are we just bodies? Can love last or does it burn out? What is it to have loved and lost? Does anything mean anything?" 
– Jake Murray, Director of The Effect