#SaveStageLighting: Help protect the future of the entertainment industry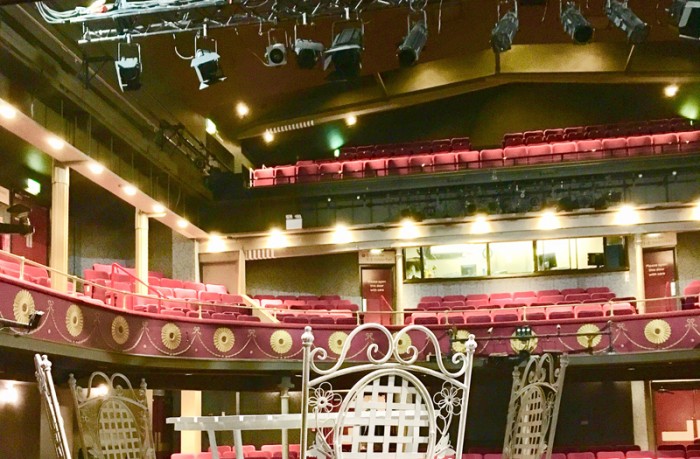 The Coliseum has over 300 lights, which we use to light our Main Auditorium and Studio Theatres, but a current threat being made to the way theatrical productions are presented would make them all obsolete. The Association of Lighting Designers has launched a campaign to protect the futures of venues and theatres across Europe. If you love going to the theatre, music gigs, festivals or events, please read on…
The European Union (EU) is proposing to change the rules that govern the light sources used in theatrical productions, bringing the vast majority of quality theatre lights under the same rules that govern domestic and office and industrial lighting. The existing version of these regulations includes an exemption for stage lighting, but  these changes will dramatically affect the equipment available, and in doing so have a hugely detrimental effect on the whole entertainment industry.
"Some of the lights being used in Relatively Speaking are up to 70 years old, others are brand new this year, and we maintain them here at the Coliseum. They still light just as beautifully as they did back then and they would all be headed for the bin if these new legislations came in. At the moment there are no replacements for those that would pass the requirements of the new law."  
– Lorna Munden, Chief Electrician, Oldham Coliseum Theatre
Under the proposed new regulations, which are due to come into force in 2020, the minimum efficiency requirement is unobtainable by all current theatre lighting fixtures which use traditional tungsten light bulbs. It also turns out to be unobtainable by many of the new generation of specialist LED theatre lighting fixtures, and the general opinion from manufacturers is that achieving these energy standards will be impossible by 2020, and possibly beyond.
"This means the quality of lighting across the country would drop entirely. Even the big West End theatres or those with huge subsidies would not be able to light their shows well, since the high quality LED replacements that have been developed over the last few years would be obsolete."
The goal of the new regulations is to improve the efficiency of lighting products, however studies in recent years have shown that stage lighting typically accounts for less than 5% of a theatre's total energy consumption. This is because each lighting fixture used for a production has a particular function; the fixtures are rarely, if ever, all on at the same time. And performance lighting is usually only on for a few hours a day, during a performance. The money spent on replacement of existing theatre lighting systems with poorer quality equipment is money not being spent on reducing the other 95% of a theatre's energy consumption, where much greater energy savings are possible.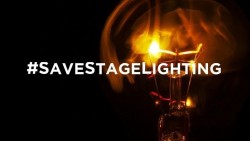 Please help by signing the petition
The #SaveStageLighting Campaign aims to demonstrate to the EU Energy Directorate the widest possible cultural opposition to the new proposals. We are encouraging everyone to sign and share the petition here 
To learn more about the #SaveStageLighting Campaign visit the ALD website