Remembering Marguerite Patten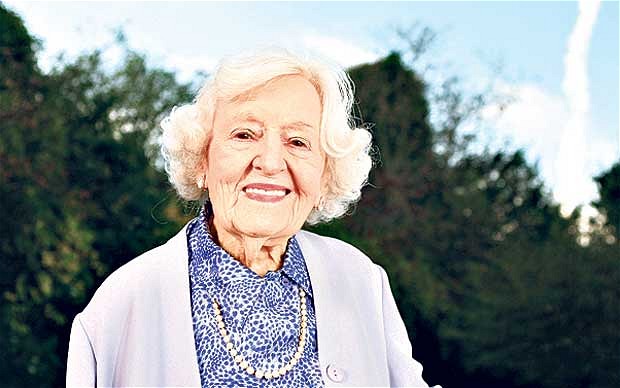 It's sad to hear of the death of Marguerite Patten just short of her 100th birthday.  Long before Nigella, Nigel Slater and Jamie Oliver, there was another food champion and writer that Britain took to their hearts – Marguerite Patten.  A woman's home, these were the days when it was mostly us ladies in the kitchen, was quite simply incomplete without a copy of her million selling Cookery In Colour.  She presented one of the earliest TV cookery programmes back in 1947 when television was in its infancy.  She rejected the label of 'celebrity chef' however, grittily disagreeing: "I am NOT! To the day I die I'll be a food economist."
We like to think she got some of that grit from her spell working at Oldham Repertory Theatre, the forerunner to the Coliseum.
Front of House Manager and Coliseum historian, David Rustidge picks up the story and plays tribute to the talented Marguerite:
"She was an actress at Oldham Rep for nine months in 1939.  She played in a version of the Scottish play (Macbeth) and was a dead body in Doctor Jekyll and Mr Hyde.  Acting and treading the boards of the stage turned out to be a bit of a blind alley for her but she did go on to different kinds of boards, namely, the electricity boards of Britain demonstrating her cookery expertise and teaching the nation to cook.  She worked at the Ministry of Food during the Second World War advising on rationing and how to feed the nation.  I also remember her appearing in quickie adverts in between films at the cinema."
"We'll be thinking of Marguerite and her connection to Oldham, the theatre and Shakespeare when we've got Northern Broadsides here with The Winters Tale in September. Rest in peace Marguerite."
There's a fantastic 45-minute edition of Woman's Hour that pays tribute to Marguerite and her many talents.  And she talks fondly of Oldham Repertory Theatre too.