Producing In-house
The Coliseum Theatre is one of just 32 theatres left who produce their own in-house productions. This means for a Coliseum show such as Chicago everything from honing the script, building the set, casting the actors and designing and making the costumes is undertaken by our hard-working staff. The show is brought to life specifically with our stage in mind and allows us to make the most of our unique intimate auditorium.
In order to have the time and afford to produce our own shows, as well as offering a variety of programming, we supplement our eight in-house shows a year with touring productions such as Birdsong which closed our Spring/Summer season.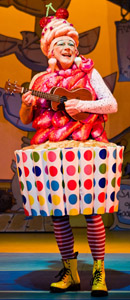 Due to operating in this way each department is busy for 52 weeks of the year, especially during panto season which is now around the corner. The wardrobe department in particular have their hands full with preparations starting in summer to get the huge cast into each of their individually created guises – particularly our returning dame Fine Time Fontayne who will be looking resplendent as ever.
Initial designs start on the page as hand drawn sketches based on relevant research and the script itself. From here the characters take their first steps into being, as fantastically coloured fabrics and materials are cut, trimmed and shaped into what you will see on stage as the actors transform into Jack, Simple Simon, Dame Trott and everyone else to boot.
Moving from making interchangeable vaudevillian style costumes for our 18-strong cast of Chicago to the fantasy realm of Jack and the Beanstalk certainly keeps the sewing machines spinning at all hours. The unique challenge of having to deal with a giant and a pantomime cow on top of the rest of the characters have led to some brilliant results which will certainly make this year's show one of our biggest in all senses of the word.
The tireless workings of our wardrobe department here produce stunning costumes time after time for each of our productions and are really a credit to their craft. The amount of detail and research which goes into every costume is vital. Without it no matter how good the script, stage or acting is a show could struggle to bring you in to its world.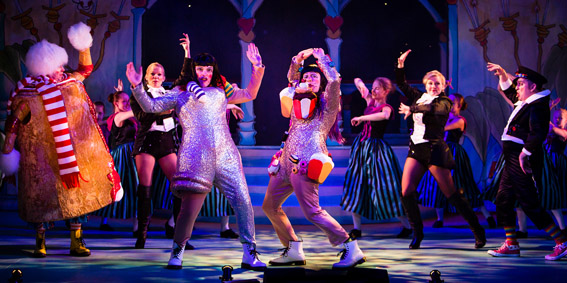 See you in the stalls,
Kevin Shaw
Artistic Director