Producing A Classic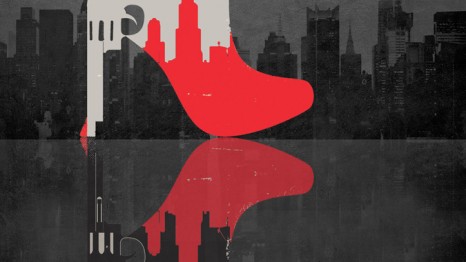 Behind the scenes at Oldham Coliseum Theatre this week the first look at the glamorous stage setting for the forthcoming production of Chicago was unveiled.
It may have only been a table top miniature but the glitzy 1920s chic of prohibition-era Chicago was revealed in all its glory. How can a model so small pave the way for such a huge undertaking?
Traditionally the set designer works with the director to establish an overall visual concept for the production and design the stage environment. They are responsible for developing a complete set of plans, drawings and 3D models with fully moveable shrunken props.
Each show at any theatre goes through months of this meticulous production planning to create stages as varied as a Victorian living room, WWI trenches or, as with Chicago, a constantly changing Vaudevillian style stage which can transform locations in the blink of an eye.
The mechanics and timing behind the seamless transitions from prison, to court room to music hall require clever set design coupled with a deft sleight of hand, so as to not detract from the onstage action. The actors themselves must also be in tune with various bits of heavy scenery being flung in their direction from time to time.
Creating an eye-popping set to precisely portray a delicate mise-en-scene is one thing, it becomes an extra dimension to productions and almost transcends into a character itself. But not upstaging the story is another matter entirely.
The setting for Chicago at the Coliseum looks to be unlike any version of the story that you may have seen up to now, as it is the first new version of the show since 1997. The curtain goes up on Friday 13 September and will reveal 'The Windy City' in all its dazzling glory.