Open from 10am Monday - Saturday
7 Veils: An Evening With Mata Hari
Faro Productions present
7 Veils: An Evening With Mata Hari
'There is something which I wish you to take into consideration. It is that Mata Hari and Madame Zelle MacLeod are two completely different women…'
Lady Margaretha Zelle MacLeod, better known as Mata Hari, the famous exotic dancer, was executed as a spy by a French firing squad on 15 October 1917.
It's a good story. But it isn't the one she wants to tell you.
Faro Productions invite you to spend an evening with notorious dancer turned double agent, Mata Hari, in this brand new solo show. Forget what you think you know about her. By the end, you might feel differently…
'History is the opposite of remembering. We tell each other stories so that we don't have to remember.'
This show is part of Oldham Coliseum Theatre's annual First Break Festival, showcasing the best in new writing and emerging talent.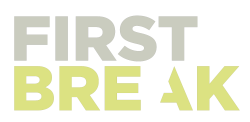 Tickets available from The Swan Inn, Dobcross
Please phone 01457 873 451 or visit www.wegottickets.com/dobcross  
£7.70 (includes 10% online booking fee)
£7.00 if bought direct at The Swan Dobcross
Venue
The Swan Inn, Dobcross
Production Information:
Directed by Alice Robinson
Musical Director Tom Byrne and Sam Lewis-Ellot
Performed by Laura Danielle Sharp
Written by Abi Hyners Creative Producer Annika Edge
Reviews:
"Irreverent and funny, but also moving,it's performed with considerable verve and nerve by Laura Danielle Sharp" - Northern Soul

"Abi Hynes succeeds in making a shallow self-deluding character fascinating" - Manchester Theatre Awards

"My only complaint is that 7 Veils ended so soon – I could have watched for hours" - Kate Ashley
Cast