Onwards
Having welcomed 2014 in with bleary eyed celebrations across the world things are now settling back into a familiar routine after a frantic Christmas period of frivolity. Sadly we have once again seen the curtain fall on the final performance of our annual pantomime which was enjoyed by over 35,000 people this year. The theatre also ended the year on a high with the revival of Chicago making Guardian theatre reviewer Alfred Hicklings' Top Ten Productions of 2013.
Speaking of Chicago there is more in the way of musical extravaganzas on the horizon at the Coliseum. Just keep your eyes peeled for our spring/summer season launch event on Monday 13 January. It is a free event with some brilliant live entertainment from the likes of comedian Justin Moorhouse and even a free drink to boot, but due to demand booking is required. It is always fun to reveal what will be coming up for the next few months on the stage here and a great opportunity for you to get your hands on our famous season ticket deal. The upcoming season has a distinctly northern flavour to it with some fantastically innovative shows.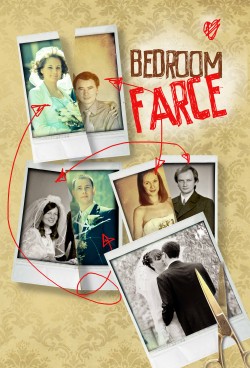 The theatre's current autumn/winter season however ends with the grippingly funny and acutely observed Bedroom Farce (31 Jan – 22 Feb) from Olivier and Tony award winning playwright Alan Ayckbourn. It's a fantastic play to end the season on and one that is sure to entertain.
2013 was a terrific year for the Coliseum, it saw the theatre return from nine months out on the road during necessary refurbishments and produce some of the region's best theatre to high critical acclaim. As a producing theatre however, there's never time to sit back and take stock as there is always the next show to prepare for.