Open from 10am Monday - Saturday
'Off Out' Monologue Challenge
We may have temporarily closed our doors, but over the next few weeks we'll be keeping our creative spirit alive with a number of online activities and competitions.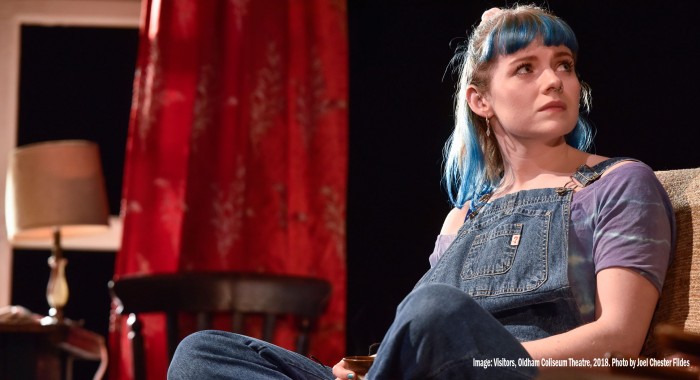 'Off Out' Monologue Challenge
For ages 21 and under
Friday 3 – Wednesday 15 April
On Monday 23 March it was announced by our government that everybody in the UK had to stay inside to help slow the spread of the Coronavirus, and that each of us are allowed to go outside for food shopping, necessary work, and to exercise once a day. Inspired by this, we're on the lookout for brand new monologues that focus on a character's once-daily trip out of the house.
What is their story? Are they about to leave the house to shop for an item they cannot live without? Have they just returned home from a peculiar encounter whilst out for a walk? We want speeches that are super creative, and teach us something about an interesting individual and their relationship to the 'outside' at this time.
Our three favourite entries will receive a £20 book voucher from Waterstones, as well as having their monologues performed online by a professional actor.
Have a look at our top tips below…
---
Top Tips:
A monologue is a speech performed by one character in first person narrative, where we learn all about their inner thoughts and feelings. Tell a story from a character's perspective.

Don't worry too much about stage directions, think about making your character stand out as much as possible.

Every single person has their own unique voice. How can you make your character's voice sound different to anybody else's?

Don't worry if you've never written a monologue before – We want submissions from anyone who wants to give it a go!

Entrants must be aged 21 and under.
Monologues should be no longer than one page of A4 paper (approximately 400 words).
Make sure your monologue has a title, and that your name and contact details can be found within the script.
---
Applications closed on Wednesday 15 April.
Listen to the three winning monologues in Episode 2 of our Mini-Podcast Series.