October 2018 Newsletter
This month we've started rehearsals for Cinderella, we've put some fantastic one night events on sale for the new year and we're looking forward to welcoming the return of English Touring Theatre with their production of Othello, opening Tuesday 23 October.
Our Women's Group have also been working on The Othello Project, looking at themes from Shakespeare's great tragedy and Oldham's Mayor visited to meet residents from Jigsaw Homes at a performance of our co-production with Rifco Theatre, Dishoom!
Read all about it – plus even more updates on what's going on behind the scenes here at the Coliseum – below.
See you in the stalls,
Kevin Shaw
Chief Executive & Artistic Director.
---
Opening next week: Othello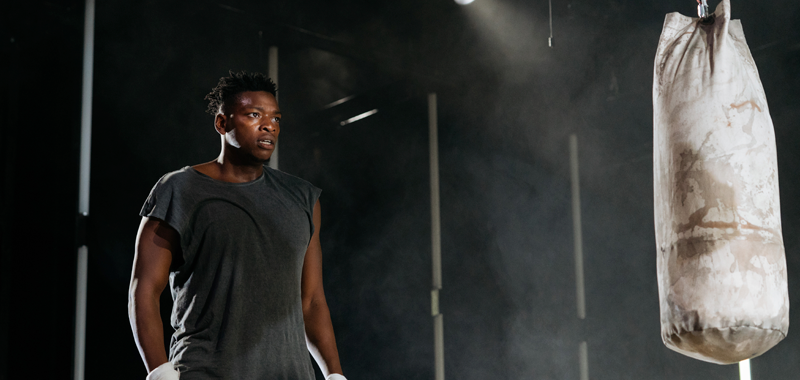 Shakespeare's great tragedy, Othello, is the tale of a general in the Venetian army and his jealous subordinate, Iago. It comes to the Coliseum next week as part of a national tour from UK Theatre Award-winning English Touring Theatre.
When newly-wed Othello is sent to Cyprus to aid the defence against Turkish invasion Iago hatches a plot to manipulate him, with devastating effect. The strain of fitting into a society riven by discrimination and fear soon take their toll and his life quickly unravels as he turns on everything he holds dear.
One of Shakespeare's most startlingly contemporary plays Othello is a masterful depiction of a life torn apart by prejudice. It was written during Shakespeare's great tragic period, which also included the composition of Hamlet (1600), King Lear (1604–5), Macbeth (1606), and Antony and Cleopatra (1606–7), and first performed by the King's Men at the court of King James I on November 1, 1604.
English Touring Theatre's production is directed by Richard Twyman and stars Victor Oshin as Othello in his professional theatre debut.
English Touring Theatre  brought their fantastic productions of French Without Tears and The Weir to Oldham in 2016 and 2017 respectively. We're excited to see their take on this great Shakespearean tragedy.
Othello runs at the Coliseum from Tuesday 23 – Saturday 27 October. Click here to learn more and book tickets.
---
Rehearsals in full swing for Cinderella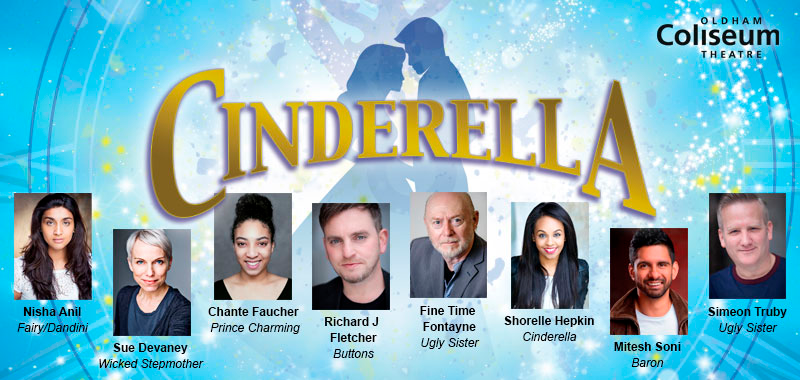 Rehearsals for the Coliseum's annual festive spectacular started on Monday and the whole company was excited to welcome old friends and new in our cast to the Coliseum to start work on Cinderella.
Prince Charming is throwing a ball and everyone is invited! But it looks like poor Cinderella will be staying home alone, thanks to her Wicked Stepmother and two Ugly Sisters, Pumpy and Trumpy. With the help of her best friend Buttons and a magical Fairy Godmother can Cinderella make it to the party on time?
Cinderella features not one, but two Pantomime Dames: Fine Time Fontayne and Simeon Truby playing Pumpy and Trumpy Squeezepocket; Sue Devaney as the Wicked Stepmother, Countess Vyella Squeezepocket; Richard J Fletcher as Buttons; Shorelle Hepkin as Cinderella; Mitesh Soni as her father, Baron Boothby Mothwallet of Boracic Manor; Chanté Faucher as Prince Charming; and Nisha Anil as Dandini and the Fairy Godmother.
It's no secret that the Coliseum loves the festive season. We've been putting the extra sparkle into Christmas since 1887 and we're renowned for producing one of the best family pantomimes in the country. Our pantomime is traditional with a modern twist; hit songs, laugh-out-loud gags and fantastic actors, singers and dancers combine for the perfect Christmas treat.
Cinderella runs from Saturday 10 November 2018 to Saturday 12 January 2019. If you haven't booked your tickets yet, do so quickly. This is one party you do not want to be late to.
Click here to learn more and book tickets
---
Bread & Roses is up for the cups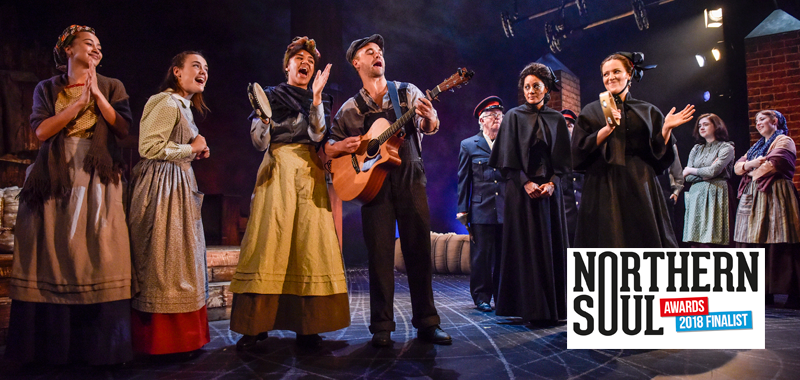 The Coliseum's phenomenal production of Bread & Roses has been shortlisted for Theatre Production of the Year at the Northern Soul Awards.
Ian Kershaw's new play with songs premiered at the Coliseum in June, directed by Amanda Huxtable. Bread & Roses was packed with gospel and Americana; it told the true story of the Lawrence mill workers strike in Massachusetts in 1912 using a mix of real and imagined characters. Each song was performed in true Coliseum style, live on stage by a cast of actor musicians. Critics and audiences showered Bread & Roses with praise and throughout the run the theatre also received requests for a soundtrack to be made available
"I wrote about hope, about looking after each other and doing what is right. I wrote about people who care, who are passionate and who want to live life to the full… I also wrote about overcoming adversity, about how, when we all stand together, we can achieve things and ultimately how love saves the day".
– Extract from Ian Kershaw's introduction to Bread & Roses.
"This is quite simply one of the best productions I have ever seen in a provincial repertory theatre."
– Oldham Times
"I very nearly stood up and joined in, despite the tears in my eyes."
★★★★
– Northern Soul
The Northern Soul Awards celebrate and reward cultural and entrepreneurial excellence in the North of England including theatres, music venues, museums, small and large businesses, restaurants, galleries, writers, bars, and festivals, with prizes in 18 categories, and a special award decided by the judges for the Northern Soul of the Year.
The 2018 awards ceremony is on 15 November at Manchester Cathedral. Wish us luck!
View the entire Shortlist for this year's Northern Soul Awards here.
---
New Events on Sale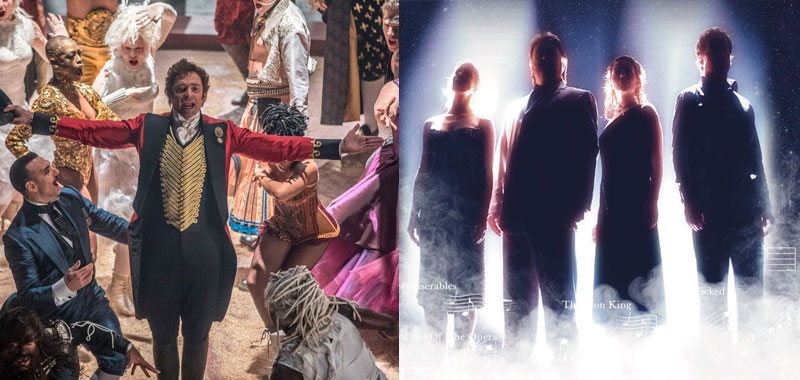 We've added some more one night events to our programme for early 2019. Perfect to beat the winter blues, or perhaps even as Christmas presents! More events will be announced next week so keep your eyes peeled!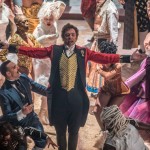 A screening of the smash hit film musical that everyone can't stop singing, with lyrics on screen so you can join in as loud and proud as you like.
Look out 'cause here it comes….
Cheer on Hugh Jackman, lust after Zach Efron and hiss Rebecca Ferguson (…or maybe not) as you experience The Greatest Showman in the greatest way possible.
And it's marching on to the beat we drum…
A live host will teach everyone a unique set of dance moves, show you how to use our interactive prop bags, and also get you to practice your cheers, your boos and even a few wolf whistles. It couldn't be easier or more fun!
Fancy dress is strongly encouraged and full audience participation essential. You can rewrite the stars!
Click here to learn more and book tickets.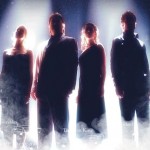 Featuring performers from Les Miserables, Beyond the Barricade is the UK's longest running Musical Theatre Concert Tour, presenting the best of Broadway and the West End.
With David Fawcett (Valjean) Andy Reiss (Enjolras & Resident Director for the National Tour of Les Miserables) Katie Leeming (Eponine) and Poppy Tierney (Cosette), together with a live band who capture the feel of the original orchestrations of the chosen musicals, this show gives musical theatre songs a bold concert treatment, ending with a stunning finale from Les Mis.
Every musical note is played and sung live, with the conviction and intention to deliver the material as if the audience are watching the original performance. This incredible concert is now on its 20th anniversary tour.
Click here to learn more and book tickets.
---
Learning and Engagement: The Othello Project

In association with English Touring Theatre and their production of Othello (at the Coliseum, Tuesday 23 – Saturday 27 October) the Coliseum's Women's Group delivered in partnership with with Jigsaw Homes have been exploring the nature of Shakespeare's great tragedy and why it's still as relevant to us as a modern audience.
Othello is one of Shakespeare's most startlingly contemporary plays – a masterful depiction of a life torn apart by prejudice. Othello is a newly married young solider hoping to make his way up the ranks. He's known as a good man and a great soldier, but there are some people who refuse to see that because of their own prejudices. He is misled by the devious Iago and learns the hard way that other people's intentions are not always as good as his own. It's a story of stark contrasts and conflicting desires.
English Touring Theatre and Amal, (a programme of the Said Foundation) have collaborated to bring us The Othello Project; a series of talks, workshops and artistic responses, curated with host venues and local artists across the 2018 UK tour of Othello.  The Othello Project has given a platform to some of the most exciting Muslim artists and writers working in the UK today, shining a light on the contemporary themes of the play. 
Caitlin Gleeson, our Women's Group Facilitator commented:
"We were invited to take part in English Touring Theatre's Othello Project and, building on what we've learnt together, we decided to try something new. We're in the process of creating an installation that comprises poetry, drawing, collage, music and sound design, and has allowed us to explore Othello from lots of different angles. As Othello is such a dark and complex story, we wanted to create something that allows people to be fully immersed in the world of the play.
We started by exploring the plot of Othello and discussing the different characters and their motivations; a key question for us is 'how does everyone get so swept up in Iago's plans?' We were also particularly interested in the themes of racism and violence against women that arise in the play, and were somewhat frustrated that the women in the play are at the mercy of the men and never get a chance at real power. These themes have hugely shaped the installation and we hope it offers people some new perspectives on this classic."
Our Women's Group have been particularly exploring the overwhelming presence of blame and jealousy and the impact of prejudice and discrimination on a person. The group have worked with facilitator Caitlin Gleeson, visual artist Rose Sergent and poet Tanya Muneera Williams to develop responses to the story.  The outcomes of their work will be presented as an immersive exhibition in the theatre's Education Suite on Saturday 27 October. Catch the exhibition between the mainee and evening performance of Othello. 
The Coliseum's Women's Group in association with Jigsaw Homes provides a space for local women to meet and take part in creative activities.
---
Oldham gears up for Halloween: Spooktacular and Ghost Walks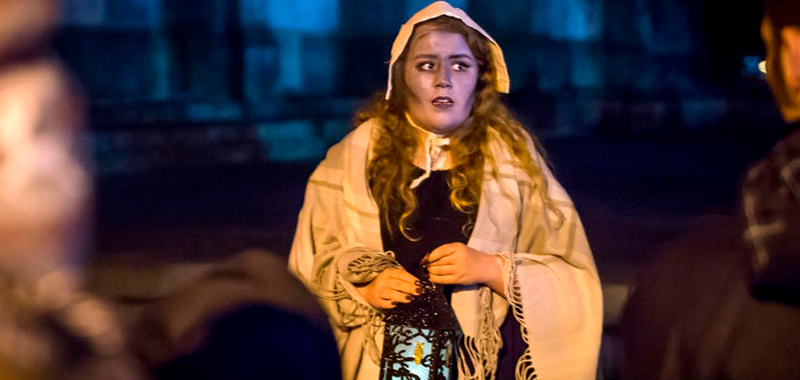 Oldham town centre welcomes ghouls, ghosts and goblins this month with fun and family friendly events to celebrate Halloween.
There's lots of spooky goings-on at Parliament Square on Saturday 27 October for the Oldham Spooktacular. Set sail with the giant Ghostly Pirate Ship, be amazed by the 'Day of the Dead' circus acrobats and watch out for the spectacular dancing and drumming devils. Plus, there's comedy and magic with the Spooky Kitch Café and chilling family arts and crafts with Oldham Play Action Group throughout the day.
The Oldham Spooktacular runs from 11am-4pm and is free to attend. Ghostly Pirate Ship shows run at 11.30am, 1.30pm and 3.30pm.
Those who aren't easily scared are invited to take a spooky tour of Oldham town centre in the Oldham Ghost Walks on Tuesday 30 and Wednesday 31 October. Uncover the mystery behind the Oldham Giant and venture underground into the church crypt and learn some dark secrets about Oldham's past.
Oldham Ghost Walks run at 5.30pm, 6.30pm, 7.30pm and 8.30pm, starting at The Egyptian Room, Parliament Square, and ending at Molino Lounge in Parliament Square. Each tour lasts for 30 minutes and is free to attend but must be booked in advance. Click here to book for Oldham Ghost Walk.
---
Proper good comedy with Barbara Nice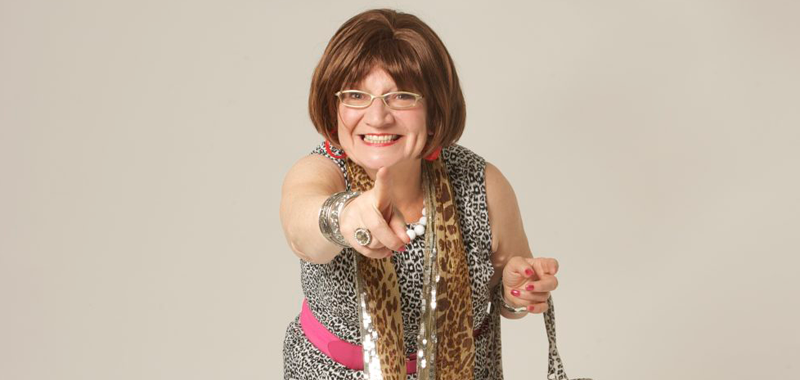 On the 29 October the delightful Barbara Nice will be gracing our stage and handing out a raffle ticket or two whilst she's at it! This playful and life affirming show is suitable for the whole family.  She'll have you joining in and taking a punt on the raffle for a chance of winning a fabulous prize.
Created and played by Janice Connelly, Barbara Nice was spotted by Peter Kay in the Final of North West Act of the Year. Peter immediately spotted the originality and potential in Janice's act and it led her to a number of critically acclaimed projects including Phoenix Nights, Dead Man Weds, numerous tours with Phoenix Nights co-stars Justin Moorhouse, Dave Spikey and Paddy McGuiness… she even played Peter Kay's mum in Coronation Street.
She has conquered several stages and Fringe Festivals as Barbara Nice and even produced a much loved BBC Radio 2 show in March 2017.  With her enviable track record of garnering five star reviews and sell-out shows, Barbara will put a smile on your face and a spring in your step with this new show about chance and luck.
"The malapropism spouting Stockport Housewife is a force of nature –energetically cajoling the audience to take part in her hare-brained stunts and injecting an unbeatable air of fun and excitement into the room"
– Chortle
Come and join us for a night of laughs, games and the unexpected with everyone's favourite housewife. It pays to be nice! Click here to learn more and book tickets.
---
Oldham's Mayor meets Jigsaw Homes residents at Dishoom!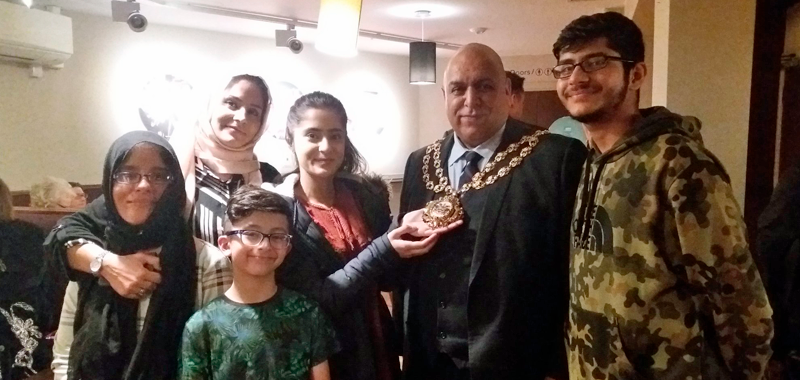 Earlier this month the Mayor of Oldham, Councillor Javid Iqbal, visited the Coliseum for a performance of Gurpreet Kaur Bhatti's new comedy drama, Dishoom! and met with residents from local housing association, Jigsaw Homes.
Sponsored by Jigsaw, Dishoom! is a co-production between the Coliseum, Rifco Theatre Company and Watford Palace Theatre, currently on a national tour. It featured songs from the smash-hit Bollywood film, Sholay, and follows teenager Simon and his friends as they find their inner superheroes during the summer of 1978.
The Mayor joined 40 residents from Jigsaw Homes at a VIP event at the theatre to learn more about their partnership with the Coliseum, which provides high quality theatre to residents from across Oldham and Tameside, as well as offering other opportunities for residents to participate in to help build skills around employability and well-being.
Oldham's Mayor, Councillor Javid Iqbal commented: "I'm truly honoured to have been invited to view the performance of Dishoom! and meet with the performers and residents. The Coliseum are inspiring local individuals to aspire to take on that next step, to challenge themselves to trying out life in the performing arts. This is a fantastic example of commerce and community working together."
Kevin Shaw, Chief Executive and Artistic Director of Oldham Coliseum Theatre commented: "The Coliseum is a charity that works with many young people and different organisations in the town. Our partnership with Jigsaw Homes allows residents from the area to come together for entertainment, learning and the chance to get involved in creative activities. We were pleased to introduce the Mayor of Oldham to the residents at this special event."
The Coliseum has been working in partnership with Jigsaw Homes (formerly New Charter Group and Adacatus Housing Group) for the past three years,  and have extended their partnership for a further three years, allowing them to build on the foundations they have already laid in providing new opportunities to the local communities.
---
Till the Boys Come Home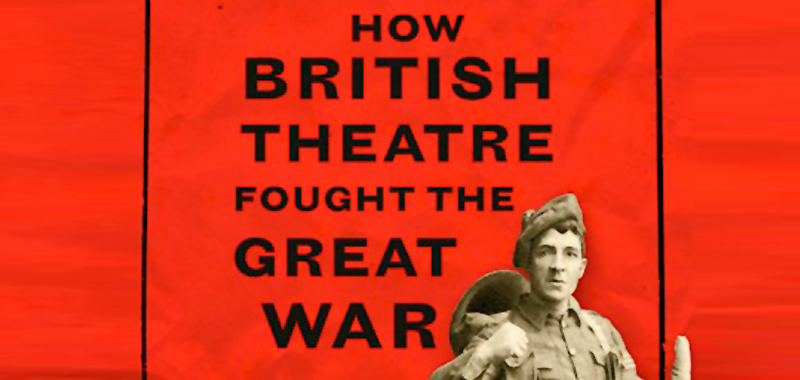 Manchester based author and theatre critic Roger Foss has written a book that salutes British theatre in wartime; when theatres became powerful generators for escapism, for stirring patriotism, for sharing experiences of loss and joy – and for raising vast amounts of charity money.
Ever since the signing of the Armistice in 1918, theatre has played an important part in reflecting the experience of the 'war to end all wars'. But on the Home Front, what role did those involved with British theatre play during those tumultuous four years and three months?
Till the Boys Come Home brings to life a Britain where theatre-going peaked in popularity, yet became full of the curious contradictions bred by war.
Richly illustrated with original programmes, posters and ephemera, it reveals a theatrical powerhouse, where all sections of the profession – from Shakespearian knights to concert party artistes – were doing their bit, both at home and on the front line.
Till the Boys Come Home: How British Theatre Fought the Great War is due to be published by The History Press later this month. Learn more here.
---
Oldham's annual Reindeer Parade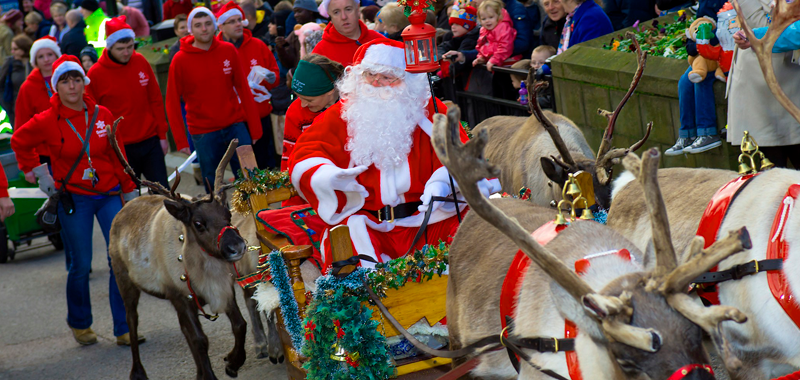 On Saturday 10 November at 1pm, Oldham town centre welcomes Santa and his reindeer for their annual parade, starting from Parliament Square.
The theme of this year's parade is The Night Before Christmas, based on the much-loved poem by Clement Clarke Moore. It will feature over 200 people from local community and arts groups, including young people from the Coliseum's youth theatre groups dressed in costumes from pantomimes past.
The Coliseum's beloved regular Pantomime Dame, Fine Time Fontayne, commented: "The Coliseum's pantomime belongs to the town of Oldham and it's something to be incredibly proud of. The young performers come to the theatre every week to learn and rehearse their own shows and I know they will do the Coliseum, and the pantomime, proud – as long as they don't mess up any of my frocks!"
The parade will also feature music from Dobcross Silver Band, Oldham Scottish Pipe Band and mini-musicians of the future from the Amazing Plastic Street Band. Don't forget to look out for the main man himself – Santa and his real reindeer.
---
Spotlight on: Kash Arshad, Rogue Bones Theatre Company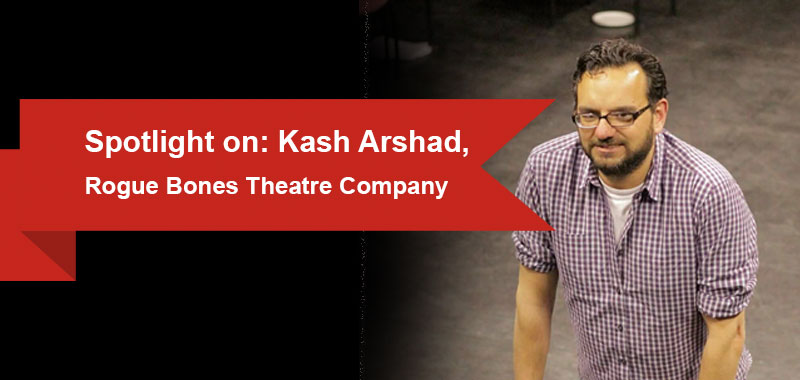 Introducing Kash, co-Artistic Director of Rogue Bones, one of the Coliseum's Associate Companies.
How long have you worked at the Coliseum?
Well Rogue Bones have recently been made an Associate Company of the Coliseum, so I guess about a month. Although I also worked here as an Assistant House Manager for a Christmas season about four years ago! 
What has been your favourite production since you joined the Coliseum?
I've seen three productions since starting and I have to say my favourite was Narcissist in the Mirror; it was beautifully written, and thoroughly entertaining.
What is your favourite aspect of working at the Coliseum?
Well it's only been a month, but I have to say the support we've received from all the people we've encountered at the Coliseum so far! Everyone is so lovely and we're very excited to be a part of it!
What are you currently working on?
Amie George, my theatrical partner, and I are working on a new show for the Coliseum for next year, as well some artist development activities that we plan to run at the beginning of the year. We're also working on curating a scratch night for North West artists and theatre companies and an event for writers.
Outside of the Coliseum, I'm directing a play at the Leeds Playhouse at the end of the month, as well as my 'other' job as Trainee Artistic Director at Freedom Studios.
What are you currently looking forward to?
I'm really looking forward to curating the scratch nights as I love meeting new and exciting artists. It's a real privilege to be in a position to offer them the chance to perform and test out new work and ideas.
Can you tell us an interesting fact about yourself?
I once played Flash Gordon on stage in a radio theatre version of Flash Gordon and Ming the Merciless. It was the highlight of my doomed acting career!
---
Customer Experience Volunteers: Join us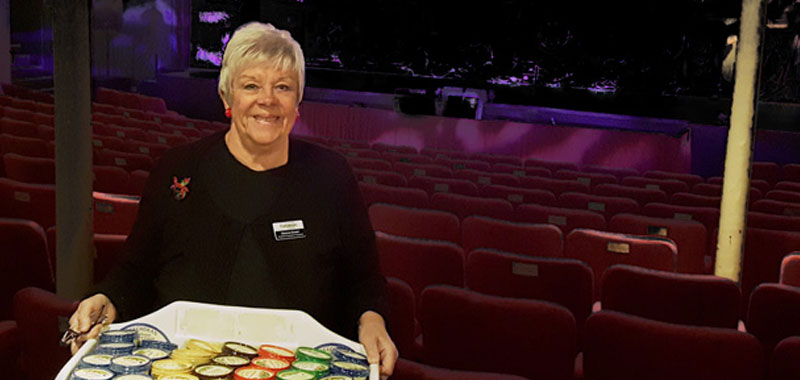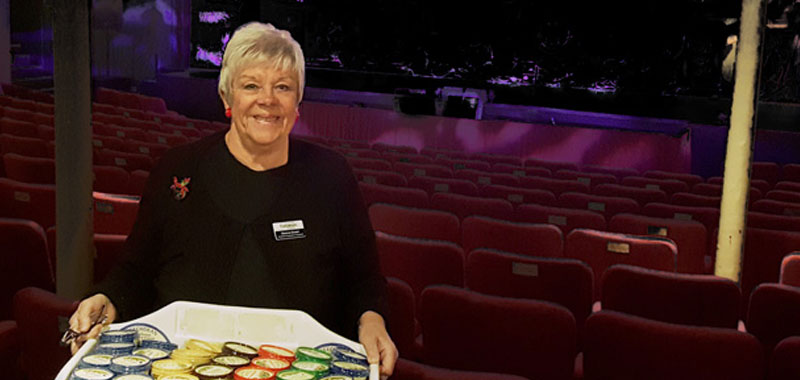 We're always on the lookout for friendly and reliable people to join our team of Customer Experience Volunteers, who help to look after our audiences from greeting them in the foyer, to selling programmes and ice creams, taking them to their seats and much more.
Customer Experience Volunteers must be 18+ and able to commit to a minimum of three months volunteering with us. No experience is needed as full training is provided.
Click here to learn more about becoming an Oldham Coliseum Theatre Customer Experience Volunteer or contact Heather Shaw, House Manager,  by phone on 0161 785 7021 or email heathershaw@coliseum.org.uk.
---
Oldham Coliseum Theatre gratefully acknowledges funding from:

Oldham Coliseum Theatre is a Registered Charity, No: 508829.
Oldham Coliseum Theatre Ltd Reg No: 1415547