November 2018 Newsletter
This month at the Coliseum we've opened our annual family pantomime to a string of four and five star reviews, announced our new season of shows for Spring and Summer 2019, and our Learning and Engagement team have been busy leading workshops in all things pantomime for young people from Oldham and the surrounding areas.
Read all about it – plus even more updates on what's going on behind the scenes here at the Coliseum – below.
---
Cinderella dubbed 'the best traditional panto in the North'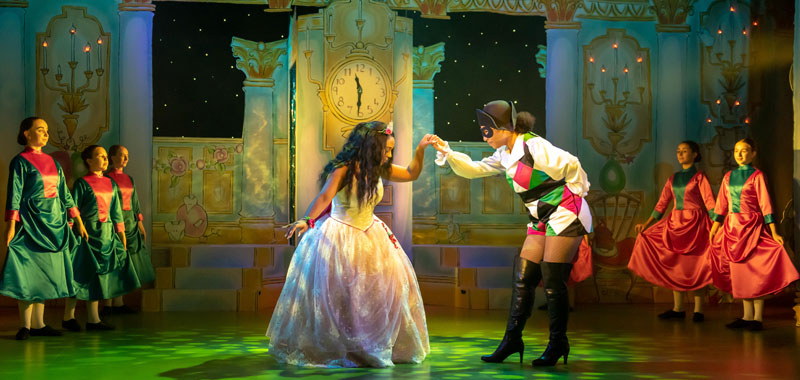 We opened our famous family pantomime earlier this month to rave reviews from audiences and critics of all ages. Cinderella gives the classic fairy tale of a girl, a glass slipper and a handsome prince the Coliseum treatment; creating a hilarious, moving and exciting festive spectacular for all the family.
"Gazing around the Oldham Coliseum auditorium makes you realise magic
isn't just for fairy tales"
– The Oldham Times
"The Coliseum has set the bar high for family theatre during the festive season"
★★★★★
– Quays Life

"The best traditional panto in the North"
★★★★
– Upstaged Manchester
With two pantomime Dames (Fine Time Fontayne and Simeon Truby) for Ugly Sisters and a Wicked Stepmother with a flair for the dramatic (Sue Devaney) constantly tormenting her, sweet-hearted Cinderella (Shorelle Hepkin) has a difficult life, and her father the Baron (Mitesh Soni) seems powerless to protect her. When the handsome Prince Charming (Chante Faucher) and his aid Dandini (Nisha Anil) arrive to invite everyone to the grand ball, her Stepmother and Ugly Sisters make sure that, despite being invited, Cinders will be staying home alone. Luckily, Cinderella has a brilliant best mate, Buttons (Richard J Fletcher) and a magical Fairy Godmother on her side to help get her to the ball on time.
"A lovingly made dessert of a panto"
– The Guardian
With hit songs from the pop charts, famous musicals and Youtube sensations and slapstick and jokes to have audiences of all ages in stitches played out by a cast of professional actors, singers and dancers, a story-book set, a sprinkle of fairy dust and an entire auditorium of people shouting IT'S BEHIND YOU, Cinderella is the perfect pantomime treat to celebrate Christmas with family and friends. OH YES IT IS.
"Silly, entertaining and fun for all the family and the perfect way to start
your festive celebrations"
★★★★
– The Reviews Hub
"When the world seems a dangerous and depressing place, take a few
hours off and renew your happy inner child. Go and see the
Oldham Coliseum panto!"
– Burnley Express
Cinderella runs until Saturday 12 January. If you haven't booked your tickets yet, do so quickly. This is one party you do not want to miss. Click here to learn more and book tickets.
If you're planning ahead for Christmas 2019 we've got great news – next year's pantomime, Jack and the Beanstalk, is already on sale! The most popular dates like Christmas Eve and Boxing Day always sell out quickly so we advise panto fans to book early to avoid disappointment. Click here to learn more and book tickets.
---
Spring-Summer 2019 Season Announced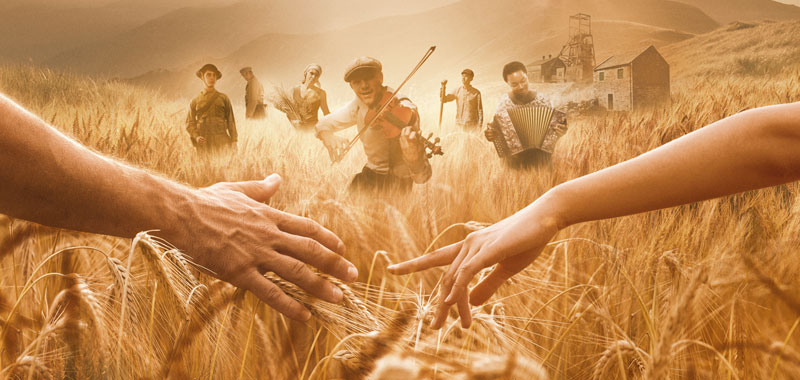 We announced our programme of plays for Spring and Summer 2019 earlier this week at our Season Launch event.
The season opens on 31 January with a revival of one of the Coliseum's most popular productions, Jimmie Chinn's A Different Way Home, which made its world premiere at the theatre in 1998 starring Roy Barraclough. In this deeply moving and astutely observed play, two monologues from a brother and sister living on the outskirts of Manchester tell a powerful story from two wildly different perspectives.
In this first Coliseum restaging of A Different Way Home director of the original production, Kenneth Alan Taylor, steps into Barraclough's shoes to play the parts of both siblings.
Actor, Director and twice former Artistic Director of the Coliseum, Kenneth won the Manchester Theatre Award for Best Actor for his last performance on the Coliseum stage, in the role of André in 2017's production of The Father.
We'll be presenting Barney Norris' award-winning Visitors from Thursday 11 April. In a rural farmhouse, a family is falling apart. Stephen can't afford to put his mother Edie into care and her husband Arthur can't afford to stop working. When a young stranger with blue hair moves in to care for Edie as her mind unravels, the entire family are forced to question what the future holds.
Visitors was Barney Norris' first full length work for the stage. It premiered at The Arcola Theatre, London in 2014, winning the Critics Circle Award for Most Promising Playwright and Best New Play at the Off West End Theatre Awards.
Opening on Tuesday 14 May, we'll be presenting Handbagged in co-production with Wiltshire Creative and York Theatre Royal. With great theatricality and satirical humour Handbagged imagines what may have happened at the Queen's infamous weekly meetings with Margaret Thatcher. The monarch and her most powerful subject collide as they share their opposing views of Britain's role in the world, with a supporting cast of Ronald and Nancy Regan, Geoffrey Howe, Denis Thatcher and others.
Handbagged originated as a one act play in 2010 and was expanded to a full length in 2013. It became a West End hit and was nominated for Best Comedy at the Olivier Awards in 2015.
Dubbed the best British musical in 40 years, The Hired Man opens in Oldham on Thursday 20 June.  Based on the novel by Melvin Bragg, with a superb score of rousing rhythms and soaring choruses by Howard Goodall, this is an epic and heroic tale of love, betrayal and loyalty, set against the backdrop of English country traditions and the gathering storm of war.
Cumbria, 1898. Whippet racing, hiring fairs, hunting and drunken antics collide in the passionate story of John and Emily, a young married couple and their moving struggle to carve a living from the land.
The Hired Man is a Queen's Theatre Hornchurch and Hull Truck Theatre production in association with the Coliseum.
We're also welcoming the return of two exceptional touring theatre companies in April: London Classic Theatre with their production of My Mother Said I Never Should  and Tamasha Theatre Company with Ishy Din's Approaching Empty.
Set in Oldham, Manchester and London, My Mother Said I Never Should details the lives of four women through the immense social changes of the twentieth century in a bittersweet story of love, jealousy and the price of freedom. Written in 1985 and first staged at Contact Theatre, Manchester, Charlotte Keatley's play is the most commonly performed work by a female playwright worldwide. London Classic Theatre's production comes to the Coliseum from Tuesday 2 April.
Approaching Empty is a razor sharp new drama by award-winning playwright Ishy Din, who started his playwriting career here at the Coliseum with Snookered, winning Best New Play at the Manchester Theatre Awards in 2012 as part of the Coliseum's Out & About Season. Set in a minicab office in Northern England during the aftermath of Margaret Thatcher's death, Approaching Empty lays bare the everyday struggles of a post-industrial generation of British men. It opens at the Coliseum on Thursday 11 April.
In the Studio across February and March we're offering the chance to see new work from emerging theatre companies. On Saturday 23 February Off The Middle Productions presents In Other Words, a moving and humorous love story that explores the effects of Alzheimer's disease and the transformative power of music in our lives. From 1 – 2 March Drip is a one-man musical comedy by award-winning duo Tom Wells (The Kitchen Sink, Jumpers For Goalposts) and Matthew Robins. Liam is 15 and he's just signed up for a synchronised swimming team to help his best mate Caz. The problem is, Liam can't swim. From 26 – 27 June Freedom Studios present Black Teeth and a Brilliant Smile, which follows Andrea Dunbar, acclaimed writer of Rita, Sue and Bob Too, as she struggles with her latest work.
Our Season Ticket Offer for Spring/Summer 2019 includes: Visitors, Handbagged and The Hired Man, plus a choice of either A Different Way Home, My Mother Said I Never Should or Approaching Empty. If you'd like to see all six shows you're in luck! – We've also created a Six Show Season Ticket meaning you can book for all six shows and benefit from even bigger savings.
We may have just announced Spring and Summer, but the Autumn-Winter Season still has some great shows coming up. We open our home-grown production of Martin McDonagh's A Skull in Connemara on Friday 22 February and opening on Tuesday 12 March, Middle Ground Theatre Company present Barry Reed's best-selling courtroom thriller The Verdict, which was made famous by the Oscar nominated film with Paul Newman and James Mason.
Click here to see all upcoming shows at the Coliseum.
---
End of an era as Kevin Shaw moves on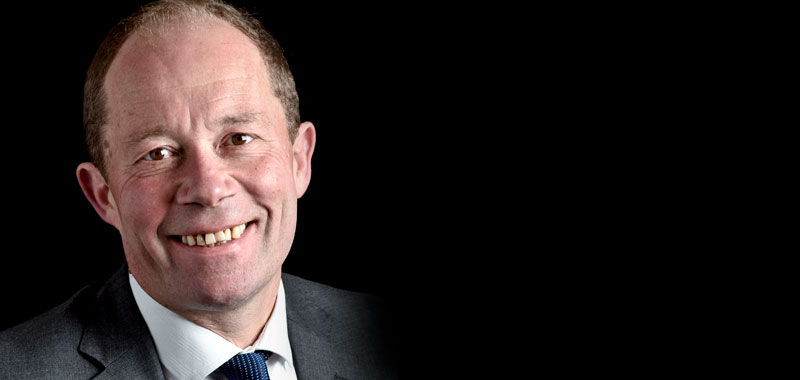 Kevin Shaw, the Coliseum's Chief Executive & Artistic Director, is to leave the Coliseum after 17 tremendous years to pursue a freelance career in directing. His last production as Chief Executive & Artistic Director of the Coliseum is his 16th nationally renowned pantomime, Cinderella, which has earned a string of four and five star reviews and achieved national profile.
Over the last 17 years the Coliseum has grown under Kevin's leadership, establishing the theatre as one of the most-loved regional theatres in the country. Kevin has shaped the artistic vision of the Coliseum, curating over 34 seasons of high quality theatre for the people of Oldham and beyond, including commissioning new plays and musicals, and personally directing over 60 productions for the Coliseum stage, some of which have also toured nationally.
Successes have included: the Manchester Theatre Award for Best Production for The Father in 2017, the Manchester Theatre Award for Best Ensemble for Chicago in 2014, the Manchester Theatre Award for Best Special Entertainment for Star-Cross'd in 2013 and the Manchester Evening News Theatre Award for Best Family Show for Sleeping Beauty in 2010.
Kevin also established our hugely successful Learning and Engagement Department in 2002, which currently works with 5,000 people per year from Oldham and the surrounding boroughs. Through a range of educational and community projects, these opportunities provide life enhancing artistic experiences for people of all ages and backgrounds to enable them to access the arts.
Kevin commented: "It has been a huge privilege to lead the Coliseum and I am extremely proud of our many achievements. I am incredibly grateful to the enormously loyal and talented Coliseum staff, creative teams and volunteers who have supported me, they are inspirational.
I have enjoyed my time at the Coliseum immensely; it's a very special theatre with a rich history and an extraordinary community. There's no better audience than an Oldham audience. However, I have decided the time is now right to hand over the responsibility of leading the next phase of the Company's development to somebody else, enabling me to seek fresh challenges and artistic opportunities elsewhere."
Gail Richards, Chair of the Coliseum's Board of Trustees, added: "Kevin has served the Coliseum for one of the most successful periods in the theatre's recent history. He has seen the Coliseum achieve awards' success and critical acclaim and has directed a series of successful productions from our popular panto to the much-beloved Brassed Off. He even took us to an extraordinary experience in Star-Cross'd at Alexandra Park while the theatre itself was closed for much-needed maintenance. The Board of Trustees would like to thank Kevin for his work at the theatre and beyond, over many years of service, and wish him all the best for the future. Kevin will be missed by many and we wish him every success in his future creative endeavours."
---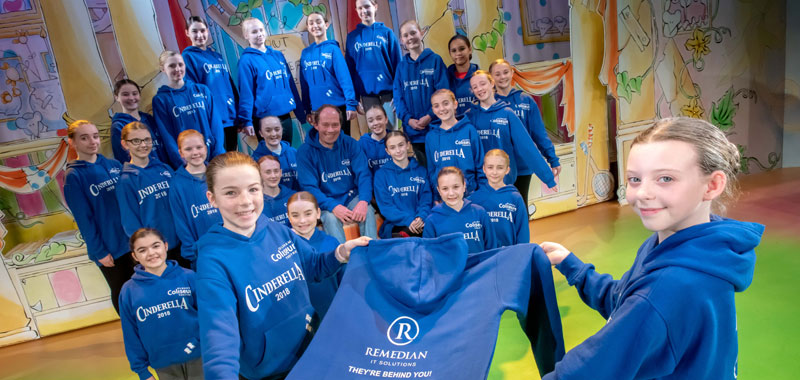 The Coliseum's official IT providers, Remedian IT Solutions, spread some extra festive cheer at the theatre this year as they sponsored the off-stage uniforms for Cinderella's chorus.
Cinderella features three teams of eight talented young ladies who will be joining the Coliseum's professional actors on stage throughout the nine-week run of this year's pantomime. Traditionally, chorus members are provided with a specially designed hoodie based on the pantomime's artwork to wear off-stage throughout the production and keep as a memento of their Christmas at the Coliseum.
Based in Oldham, Remedian offer IT support and maintenance services to a wide range of customers across the North West, including business and schools. Winners of Oldham Business Awards Business of the Year 2018, they offer a range of support plans for schools to provide a top level of IT support which allows for the best possible learning environment for students and staff.
---
Learning and Engagement: Oldham Young Carers explore pantomime

Earlier this month our Learning & Engagement Officer Ben Cain visited MADHLO to lead pantomime-inspired workshops to members of Oldham Young Carers, Positive Steps.
Oldham Young Carers define a young carer as: 'A child or young person who, without payment, provides help or support to a parent, sibling or other family member that could not manage without their help. This could be due to age, physical or mental illness, addiction or disability.'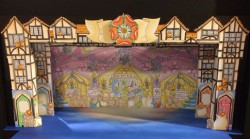 The Young Carers were eager to take part in energetic theatre games and explore the familiar characters from our pantomimes, look at different props and try on costumes. They also had an exclusive look at the set model for last year's pantomime, Dick Whittington, which was used by the stage builders to create the fantastic story-book pantomime set, detailing aspects of the design.
At the end of the month the Young Carers and their families will come along to the Coliseum to watch Cinderella to see all the aspects of pantomime come together in our fun-filled festive spectacular.
---
A Different Way Home returns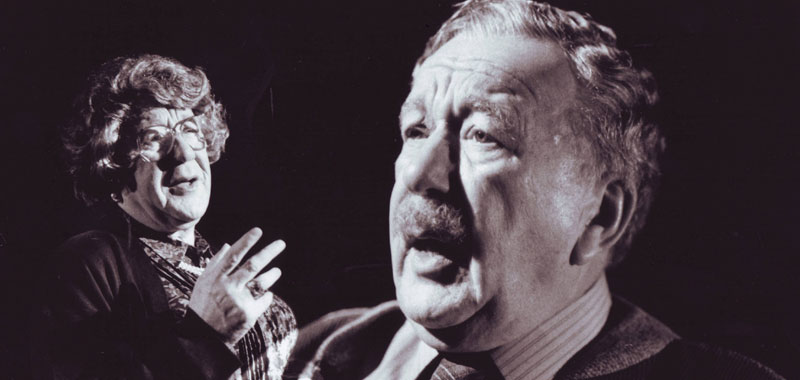 In early 1998 the Coliseum staged the world premiere full-length production of Jimmie Chinn's A Different Way Home, directed by Kenneth Alan Taylor and starring Roy Barraclough. Almost exactly 21 years to the date, Kenneth steps into Roy's shoes for the first Coliseum revival of one of its most popular productions.
In this funny, deeply moving and astutely observed play, a brother and sister tell a powerful story from two wildly different perspectives. Leslie, who has lived with his mother all his life, tells of the events leading up to her death, unwittingly revealing the extent of his loss and his bitterness towards his sister, Maureen. Feeling betrayed and rejected by her family, Maureen tells a different story, of grief and isolation. The two powerful voices remind us of the need for families to communicate and for love to transcend prejudice.
A Different Way Home started life in 1988 as a one-act radio play on BBC Radio 4, focussing on Leslie, who was played by Bernard Cribbins. The one act version of the script was dramatised in 1994 on Granada TV with Roy Barraclough stepping into the role. But it was at the Coliseum that the then Artistic Director, Kenneth Alan Taylor, asked Jimmie Chinn to extend his story to a full length play, and the character of Maureen was brought to life – with Roy playing both Maureen and Leslie. The Coliseum's full length premiere of A Different Way Home was a smash hit with audiences and critics, winning two Manchester Evening News Theatre Awards: Best New Play and Best Actor.
Writer Jimmie Chinn grew up in Middleton, just a few miles from Oldham. He was drawn to theatre at an early age and acted with several amateur groups in the area, during which time he cemented his life-long connection to the Coliseum. Alongside his plays for stage and radio, Jimmie contributed to Emmerdale and Coronation Street for several years.
Kenneth Alan Taylor has performed in over 320 Coliseum productions since his first appearance at the then Oldham Repertory Theatre in 1959. He became Artistic Director from 1978 to 1982, reopening the theatre after a nine-month closure and reconstituting the Oldham Rep as Oldham Coliseum Theatre. He returned as Chief Executive of the theatre from 1996 – 2002 and was presented with the Horniman Award for Outstanding Achievement in Theatre in 1997. Kenneth's last performance on the Coliseum stage, as André in 2017's North West premiere of The Father, earned the Manchester Theatre Awards for Best Actor and Best Production.
A Different Way Home opens on Thursday 31 January, running until Saturday 9 February. Click here to learn more and book tickets.
---
Looking for the perfect Christmas present for the theatre-goer in your life?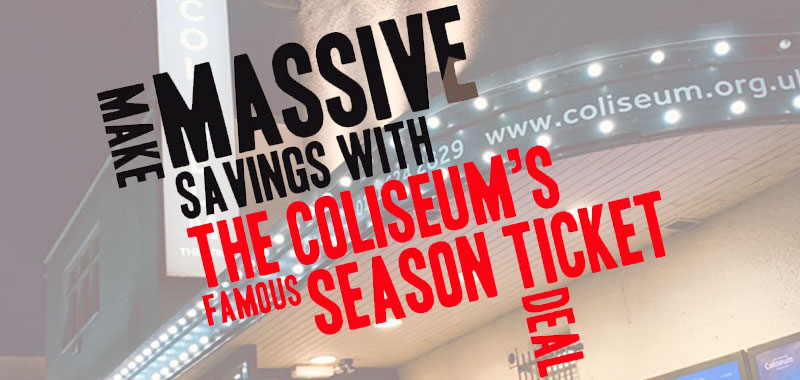 The Coliseum's Season Ticket for Spring/Summer 2019 is now on sale with a choice of offers to see four or six shows at a reduced rate. It's the best value, greatest quality theatre offer in the region.
The Four Show Season Ticket includes:
Visitors
Thursday 18 April – Saturday 4 May
In a rural farmhouse, a family is falling apart. When a stranger with blue hair moves in they are forced to question what the future holds.
Learn more here.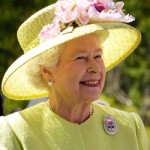 Handbagged
Tuesday 14 May – Saturday 1 June
A playful and intelligent comedy that speculates what might have gone on behind closed doors in the meetings between Her Majesty and Mrs Thatcher.
Learn more here.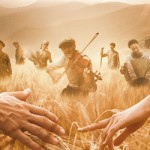 The Hired Man
Thursday 20 June – Saturday 6 July
An epic and heroic musical about love, betrayal and loyalty set against the backdrop of English country traditions and the gathering storm of war.
Learn more here.
Plus a choice between: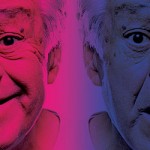 A Different Way Home
Thursday 31 January – Saturday 9 February
Kenneth Alan Taylor returns to star in the first Coliseum revival of one of its most popular productions.
Learn more here.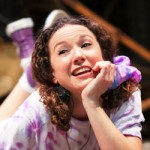 My Mother Said I Never Should
Tuesday 2 – Saturday 6 April
A poignant, bittersweet story about love, jealousy and the price of freedom set in Oldham, Manchester and London.
Learn more here.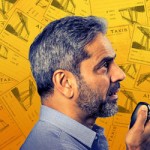 Approaching Empty
Thursday 11 – Saturday 13 April
A razor-sharp new drama from award-winning writer Ishy Din set in a minicab office in the North of England.
Learn more here.
Four Show Season Tickets are £55 – £73 and are available to book until Saturday 13 April.
The Six Show Season Ticket includes all six superb shows for £90 – £96, making a massive saving on booking tickets individually. The Six Show Season Ticket is available to book until Saturday 9 February.
Season Ticket holders also benefit from free evening parking on Bradshaw Street carpark and the option to pay for their Season Tickets via Direct Debit with three monthly payments.
Click here to learn more and book your Season Ticket.
---
Annie Kenney Statue to be unveiled in Oldham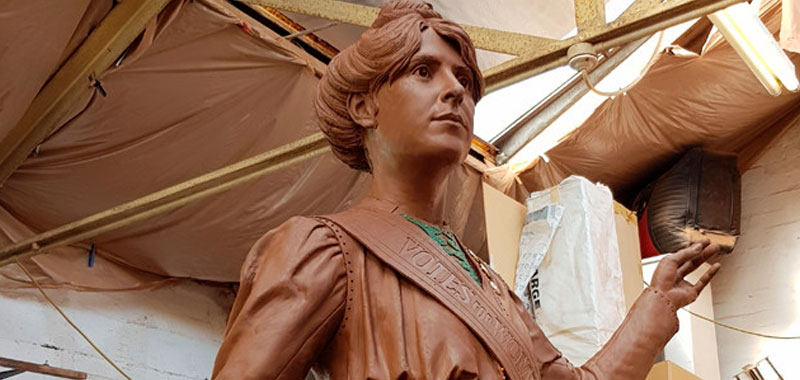 At 2.15pm on Friday 14 December Oldham Town Centre will unveil a statue at Parliament Square to commemorate Annie Kenney's role in extending the rights of women in Britain.
Annie Kenney (13 September 1879 – 9 July 1953) was an English working class suffragette who became a leading figure in the Women's Social and Political Union (WSPU).
She was born in Springhead near Saddleworth and began working in mills when she was just 10 years old. In her time at the mill Annie supported other women to learn to read and eventually became a trade union activist. She rose through the ranks of the Women's Social and Political Union, eventually becoming its deputy in 1912, something that was extremely rare for the working class.
The commemorative statue of Annie follows two years of hard work and fundraising overseen by Oldham West and Royton MP Jim McMahon, who is also chair of the Annie Kenney Memorial Fund.
The date of the statue unveiling marks 100 years since women in Britain first exercised their right to vote. A march has been organised to Parliament Square which will be headed by a brass band and will be represented by everyone from Oldham including trade unions, local businesses, local schools, community organisations, and local residents.
The event is being organised by the director of Oldham Theatre Workshop in conjunction with Oldham's Town Centre Management team. People are invited to meet at Gallery Oldham ahead of the unveiling to join the parade to Parliament Square.
---
A Brassy Christmas with The Oldham Band (Lees)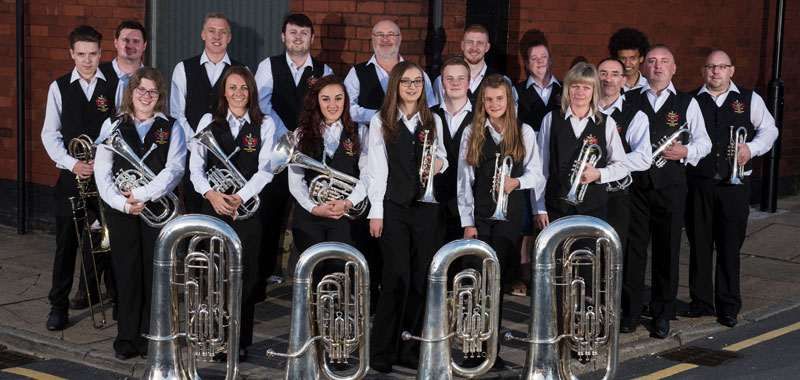 Get into the festive spirit with an evening of classic Christmas songs here at the Coliseum on Tuesday 11 December.
Following their appearance in 2016's Brassed Off, The Oldham Band (Lees), current First Section Champions of Great Britain, are back at the Coliseum for this one-off spectacular.
This concert offers a joyful journey through Christmas classics and popular carols to join in with, including: Silent Night, 12 Days of Christmas, White Christmas and Frosty the Snowman, as well as Oldham Band's favourite songs from their repertoire. A wonderful winter evening of music.
Click here to learn more and book tickets.
---
Spotlight on: Rachel McMurray, Fine Comb Theatre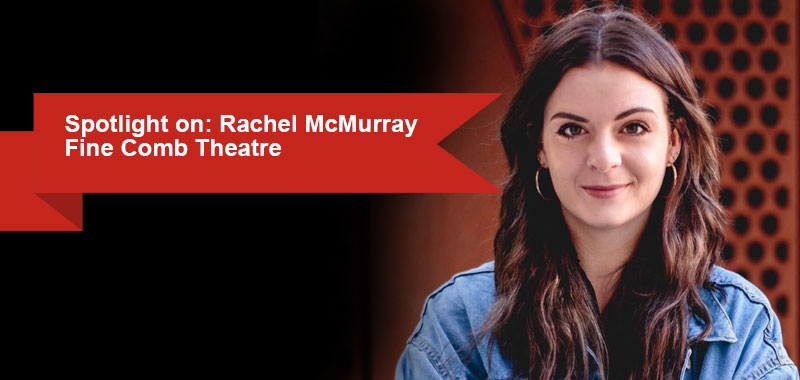 Introducing Rachel, Co-Artistic Director of Fine Comb Theatre, one of the Coliseum's Associate Companies.
How long have you worked at the Coliseum?
I've only been here since September, but it's really exciting.
What has been your favourite production since you joined the Coliseum?
I particularly enjoyed the POP, the Coliseum's Pick of the Fringe. It was great to see a venue such as the Coliseum support artists to take their work beyond a fringe space and onto a main house stage.
What is your favourite aspect of working at the Coliseum?
The staff and team! I am still so in awe of how supportive the whole building has been to me as a facilitator and to Fine Comb Theatre as a company.
What are you currently working on?
I'm currently leading TheatreLAB, the Coliseum's Youth Theatre for 13- 21 year olds, exploring different forms of theatre with a group of creative young people. As part of Fine Comb Theatre, we're developing a new show called Not Yours, Mine, and we're also leading the first term of the Young Rep, the theatre's award-winning company of aspiring young actors to create a showcase which offers them a platform to show their skill and talent.
What are you currently looking forward to?
I'm really looking forward to the opportunity Fine Comb Theatre has to grow under the Coliseum roof. The support we're receiving is incredibly valuable to an emerging company.
Can you tell us an interesting fact about yourself?
I've lived in nine different countries, six of those before the age of ten! I also have a slightly strange phobia of fungi on trees…
---
Customer Experience Volunteers: Join us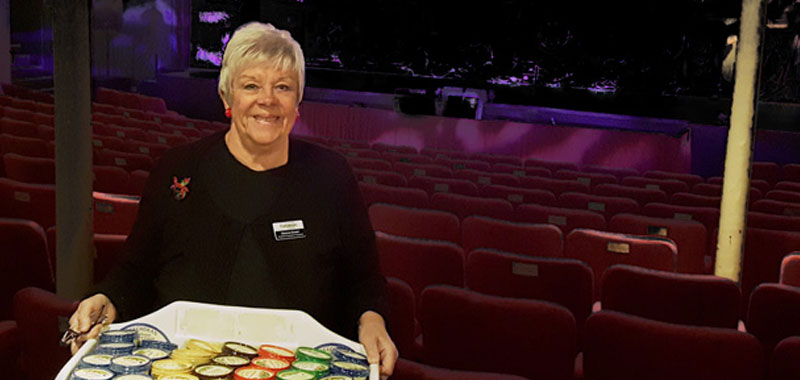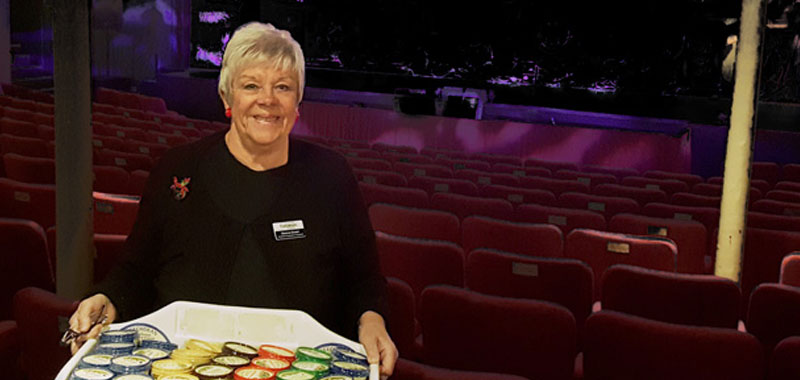 We're always on the lookout for friendly and reliable people to join our team of Customer Experience Volunteers, who help to look after our audiences from greeting them in the foyer, to selling programmes and ice creams, taking them to their seats and much more.
Customer Experience Volunteers must be 18+ and able to commit to a minimum of three months volunteering with us. No experience is needed as full training is provided.
Click here to learn more about becoming an Oldham Coliseum Theatre Customer Experience Volunteer or contact Heather Shaw, House Manager,  by phone on 0161 785 7021 or email heathershaw@coliseum.org.uk.
---
Oldham Coliseum Theatre gratefully acknowledges funding from:

Oldham Coliseum Theatre is a Registered Charity, No: 508829.
Oldham Coliseum Theatre Ltd Reg No: 1415547