Mother Goose – The Tram Song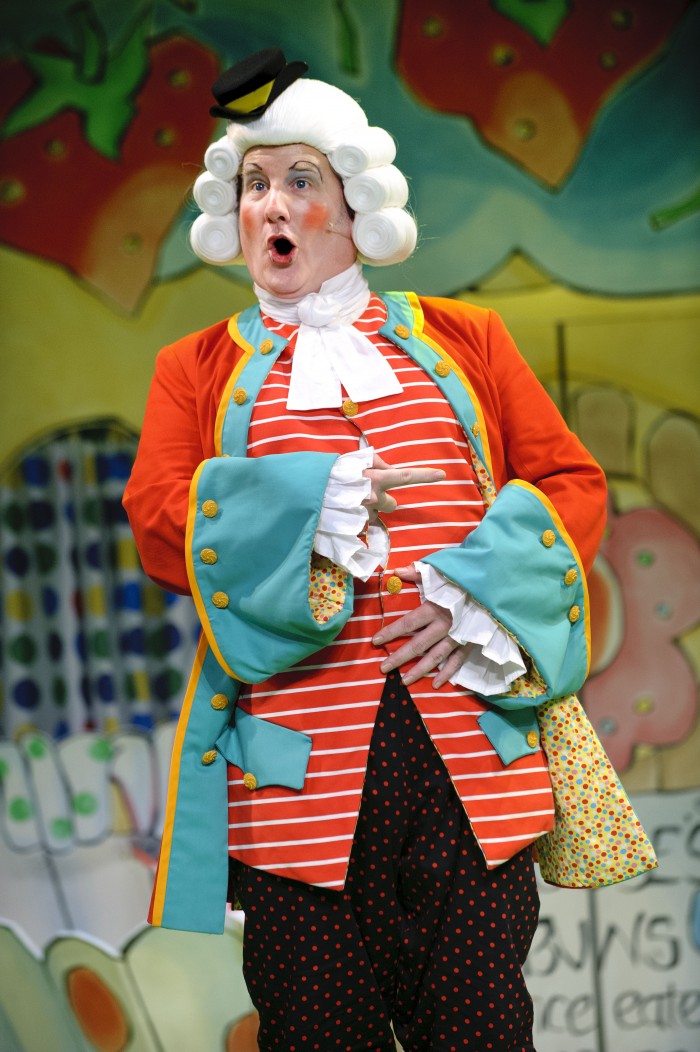 The coming of the Metrolink with a 14 mile long link between Manchester – Oldham – Rochdale has been a big story in the continuing regeneration of Oldham.
If you want to indulge your inner tram spotter, there's more detail here, including the investment and planning that goes into such a feat of transport engineering.
 http://www.metrolink.co.uk/futuremetrolink/Pages/Oldham-and-Rochdale-line.aspx
Dave Bintley, musical director on Mother Goose, came up with The Tram Song, especially for the considerable vocal talents of actor Simeon Truby playing Squire Grabbit / King of Gooseland to celebrate the delights of the tram and all the stations along the Metrolink network. Dave plays the keyboard and is accompanied by the his fellow talents in the orchestra pit: Nathan Welch (bass) and Paul Allen (drums)
It's sung in the fine tradition of 'patter', a tongue twisting rhyming text, with plenty of alliteration, designed as a showpiece for a comic character.  It shows off Simeon's excellent enunciation as exemplary (to use a bit of alliteration)
We're wondering whether we're the first pantomime nationwide to feature a tram spotting character – quite possibly.