Mini-Podcast Series
Episode 5: Scribbles
<embed link>
<intro>
Scribbles is the Coliseum's script writing group, led by Amie George. This episode is directed by Kash Arshad. The Mini-Podcast Series is edited by Grant Archer.
#Scribbles
---
1. Introduction 
2. Sheep by Fraser May
Read by
Dermot Daly as Colin
Alyce Liburd as Jill
3. Some White Men Are Scared of the Moon by Nikki Mailer
Read by:
Levi Payne as Man
Alyce Liburd as Woman
4. Close Call by Alan Neilson
Read by:
Dermot Daly as Tim
Alyce Liburd as Alice
5. Over and Out by Dennis Rogerson
Read by:
Bill Blackwood as Blood
Julie Edwards as Jenny
Jennifer Kay as Maud
6. The Good Guys by Fran Kingdon
Read by:
Bill Blackwood as Tel
Levi Payne as Jamie
7. April 31st by Jennie Holdsworth
Read by:
Kash Arshad as Arthur
Jennifer Kay as Shelly
8. White by Ian Jones
Read by:
Bill Blackwood as Man
9. Crossplay by Scott McDowell
Read by:
Levi Payne as Joe
Dermot Daly as Gareth
10. Little White Lies by Lisa Whiteside
Read by:
Julie Edwards as Erica
Jennifer Kay as Rhea
---
Performers: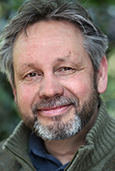 Bill Blackwood
From the North, Bill is a proud Yorkshireman who hails from deep in Gods Own Country. He works consistently in Television, Film, Stage and Voice Over.
He is a graduate of BBC Class Act, a member of Profile Performers and a proud Equity member
For more info visit www.BillBlackwood.com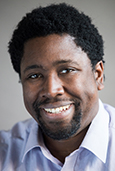 Dermot Daly 
Dermot has recently been a voice for several Guardian Podcasts.
Theatre credits include: Othello (York Theatre Royal); The Harder They Come (Theatre Royal Stratford East and The Barbican); Blue/Orange (Harrogate Theatres); Elephant (Dodgy Clutch and Market Theatre Johannesburg) and Anansi Trades Places (Talawa Theatre Company).
Television credits include: Emmerdale; Coronation Street and DCI Banks (ITV); Sirens (Channel 4) and Macbeth on the Estate (BBC)
Radio credits include: The Beatboxer; Stone; Entanglement; Walking on Sunshine; Writing the Century and The Highgate Letters (all BBC Radio 4).  He is also a BBC Norman Beaton Fellowship winner.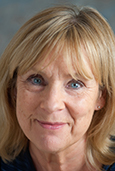 Julie Edwards
Theatre credits include: Bette Davis in Bette and Joan (Wise Fools Theatre Company); two seasons of J.B Shorts and Chop Shop Chips (Box of Tricks national tour).
Television credits include: Scarborough and Doctors (BBC) and Emmerdale (ITV).
Julie is a Northern actress and is delighted to be part of the Scribbles Episode of the Mini-Podcast Series.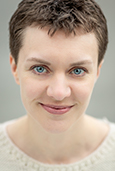 Jennifer Kay
Jennifer Kay is an actor and movement director who works across a wide range of media. She works regularly on audio projects with Fresh Aire Productions and can be heard as many characters in Queens of Dawson's City on Chapel FM & BCB radio. BCB Radio will soon be airing Torrent, FreshAire's newest piece with Jennifer in the lead role.<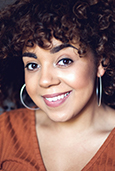 Alyce Liburd
Oldham Coliseum Theatre credits: Four Minutes Twelve Seconds.
Alyce has recently been working on some exciting projects including: Three – one of the first socially distant theatre shows with Wrongsemble and Slunglow, Sonder with Riptide Theatre Company and Charlotte Holmes with The Big Tiny Productions.
Other credits include: The Not So Ugly Sisters (Wrongsemble, Leeds Playhouse and Red Ladder); Sleeping Beauty and Aladdin (Lawrence Batley Theatre, Huddersfield); The Parting Glass (Red Ladder)l Billy Shakes: Wonderboy! (Shakespeare Rose Theatre York); Rita Sue and Bob Too (Out Of Joint UK tour); Airplays (Leeds Playhouse, BBC Radio Leeds and Leeds College of Music's – winner of the 02 Media Award for Best Entertainment Programme);  The Selfish Giant (UK tour); Alia's Chronicles and Peter Pan in the Park (Wrongsemble) and Unsung (Unsung Collective).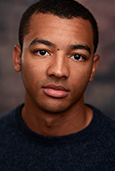 Levi Payne
Levi trained at The University of Central Lancashire (UCLAN) and was a member of the Regional Young Actors Ensemble with Hull truck Theatre (2017-2018)
Levi is based in Doncaster and has worked for theatre companies including: Red Ladder; Freedom Studios; M6 and Hive Theatre Company, and has worked in collaboration with Leeds Playhouse and CAST Doncaster.
.
---
Creative Team: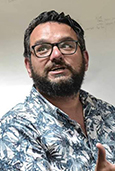 Kash Arshad – Director
Kash's directing credits include: Guards at the Taj (Theatre By The Lake, Keswick); Black Teeth and a Brilliant Smile (Freedom Studios); Airplays (Leeds Playhouse); We Are Ninja Division (Slung Low Shorts); Selfies Kill More People Than Sharks (Rogue Bones at Oldham Coliseum Theatre); Memories of Partition (Royal Exchange Theatre, Manchester) and Free Fall (Rogue Bones).
 .
Amie George – Scribbles Leader
Amie has led the Coliseum's Scribbles writing group since 2018, when she became an Associate Artist at the theatre (2018-19). During this time two of her plays (Selfies Kill More People Than Sharks and Making Love) were performed in the Coliseum Studio, and she hosted a New Writing night for Northern writers — Write Here, Write Now.
Amie trained on the Royal Court writers programme in 2016. In 2017 she won Oldham Coliseum Theatre's First Break new writing completion with her short play Waiting. She has also seen her work performed at The Lowry, Paines Plough's Roundabout and HOME, Manchester.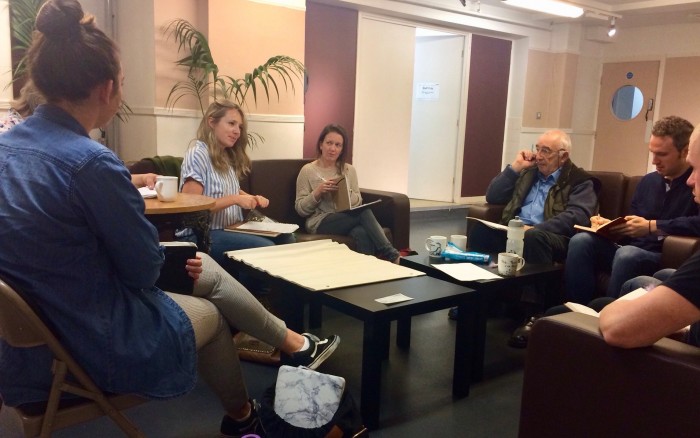 ---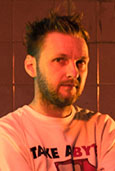 Grant Archer – Editor
Grant is the Coliseum's Digital Associate Artist. He initially studied Fine Art Photography in Manchester and London, working on projects with The Theatres Trust and National Piers Society. Recent projects include books on Iceland and Gibraltar, published by Out Of Place Books.
In 2015 Grant co-founded Take Back Theatre with actor Julie Hesmondhalgh and writer Rebekah Harrison, responding to social and political issues. Starting with script in hand rapid response theatre Take Back has expanded into immersive and full length pieces as well as audio recordings and most recently a series of short films.
Awarded a Developing Your Creative Practice fund from the Arts Council in 2019 Grant has been creating theatrical installation work that explores the relationship between live and recorded media and storytelling. Recent works have included Connect – a series of phone conversations at HOME, Patient – and audio/visual installation at Oldham Coliseum and Virtual Reality films at The Lowry, the Coliseum and various site specific locations.
---
Scribbles is Oldham Coliseum Theatre's script writing group, led by Amie George.