March 2021 Newsletter
Last week marked one year since we closed the Coliseum at the beginning of the pandemic, just after 6pm on Monday 16 March 2020. Whilst we all reflect on the past year, last week we also started rehearsals for our very own murder mystery Whodunnit at the Coliseum? It is nothing short of joyous for us to be back in the building with cast and creatives making theatre once again. We can't wait to share it with you, online from Friday 9 – 25 April. Read more about Whodunnit at the Coliseum?, and the anniversary of the Coliseum's closure below. 
Although the Coliseum's historic doors have been closed for a whole year (and counting) our work to support our communities with new and exciting opportunities to experience and participate in great art has never stopped. Have a look at what we've been up to and what we've achieved behind closed doors here. 
If you need to get in touch with us you can contact our Box Office team on 0750 890 3924 every Monday between 10am-4pm, alternatively you can contact us by emailing boxoffice@coliseum.org.uk.
---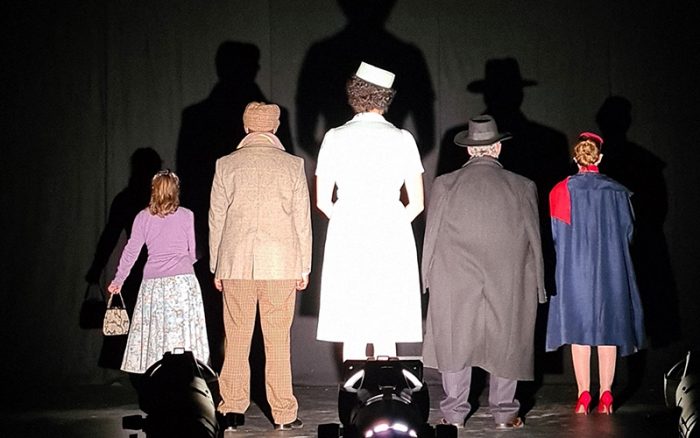 Rehearsals are underway for Whodunnit at the Coliseum?
Presented by Oldham Coliseum Theatre and Front Room Productions
Friday 9 – Sunday 25 April 2021
Tickets: £12 / household £20
Digital
With '50s inspired musical numbers, unashamed murder mystery stereotypes and heaps of suspicious activity this tongue-in-cheek murder mystery is a joyful experience running online this April.
It's 1954 and you've just arrived at the Coliseum for the opening night of Shakespeare's Macbe…The Scottish Play.
Moments before curtain up, Front of House Manager Edward Fitch is found… dead!
Everyone is a suspect – and it's up to you to figure out whodunnit.
Some say this particular play is cursed, and we're inclined to agree… after all, there was also that accidental stabbing in '47*…
Part theatre, part film and part video game, Whodunnit at the Coliseum? takes place online via a special website. Your decisions will determine which scenes you see and you have two days (the date you book for and the following day) to figure out who the killer is from amongst the audience and staff.
Whodunnit at the Coliseum? runs online from Friday 9 – Sunday 25 April 2021. Tickets are valid for two days (the date you book and the following day). Click here to learn more and book tickets.
On the opening night of Whodunnit at the Coliseum? we are also holding a special post-show Q&A over Zoom. The Q&A is free but must be booked. 
(Pictured: Whodunnit at the Coliseum? promotional image)
---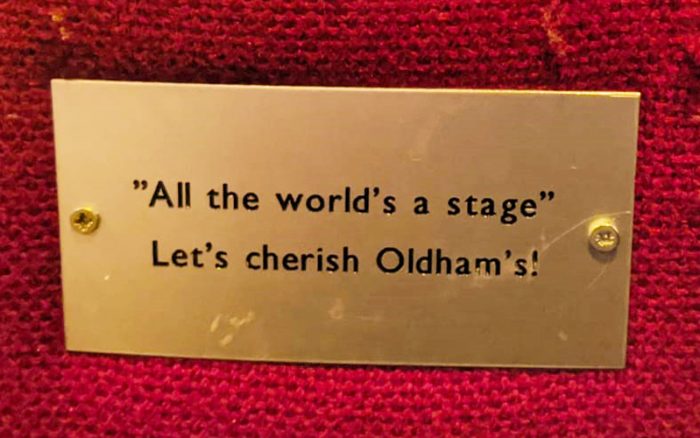 One year on – the week we went home
As part of our activities to mark the anniversary of the Coliseum's closure on 16 March, we looked back at the week we closed the Coliseum in this special behind the scenes blog.
"When the Prime Minister advised that people should avoid public buildings including theatres we began the immediate closure of the Coliseum. That night we were due to host Box Of Tricks Theatre's The Last Quiz Night On Earth at the Bank Top Tavern in the town centre"
(Pictured: a seat plaque in the Coliseum's auditorium that reads "All the world's a stage" Let's cherish Oldham's!)
---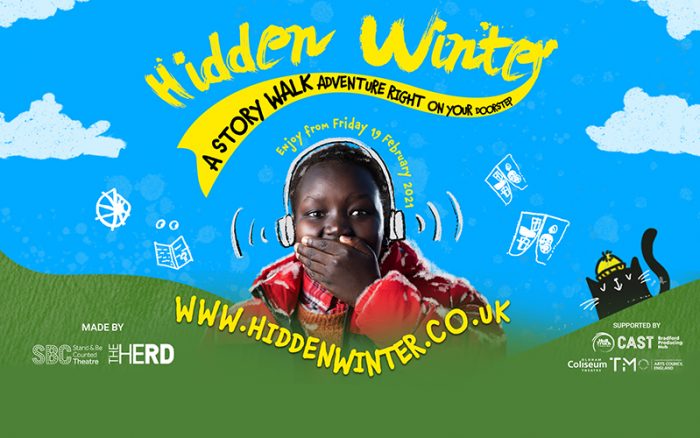 A free storywalk adventure for families – Hidden Winter
Stand and Be Counted (SBC) Theatre in association with Oldham Coliseum Theatre, Theatre in the Mill, Cast and Hull Truck Theatre, funded by Bradford Producing Hub and Arts Council England.
Available now
FREE
Digital
Whether you're walking around your local park, or staying at home, Hidden Winter is a brand-new story walk adventure, perfect for livening up your lockdown.
Designed as an exciting way to present theatre during lockdown restrictions, this interactive adventure follows eight-year-old Hiba, a mischievous cat, and a trail of winter clothes in a story celebrating the joys and difficulties of making friends in a new place.
Hidden Winter has been co-created with young asylum-seeker children and families in Bradford and is available for free in English and Arabic, with how to play instructions and an activity pack.
Experience for free at www.hiddenwinter.co.uk
(Pictured: Hidden Winter promotional image)
---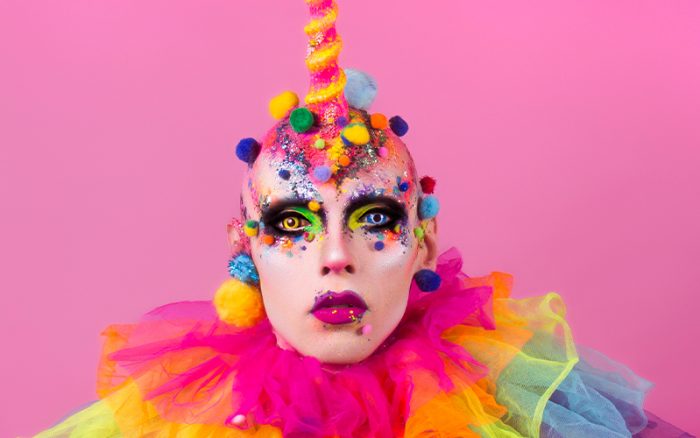 Pride Stages Bursary recipients announced
Jason Andrew Guest and Cheddar Gorgeous will each receive £1000 development grant, access to rehearsal space and tailored development support to create exciting new performances for Pride events across Greater Manchester and beyond this year.
Jason Andrew Guest's Welcome to the Haus of Myztique will celebrate Black excellence through vocal house music and fashion, with an exploration of Black queer artists, musicians, and popular pop culture icons.
"I'm beyond overwhelmed and excited to have been awarded this opportunity to grow and develop as an artist. This chance to explore my fullest potential and to create something of excellence for my community is truly an honour and I cannot wait to share the space, share the Pride and share the love! It's time to welcome everyone to the Haus of Myztique!"
Cheddar Gorgeous's Oh What A Lovely Lockdown will use drag artistry and digital visuals to create a new performance exploring the experience of isolation and community during the pandemic.
"The Bursary will allow me the space to take what I do seriously. It's the first time I've really had the opportunity to dedicate time to rehearsals, and listen to voices of other professionals. Despite being on stage for almost a decade the pressure of commercial work often leaves little time to create work that has weight and finesse. This is the first time in my career that I feel I have been seen as a legitimate artist."
As Greater Manchester starts to open back up after lockdown, the performances will initially be live streamed, then the hope is that they will be performed in front of live audiences at Bury Pride, Pride in Trafford, Oldham Pride, Salford Pride's The Pink Picnic and Manchester Pride Festival this summer, providing much-needed moments of celebration.
Competition for the award was fierce – with 47 artists submitting expressions of interest to the selection panel, and 10 artists shortlisted for interview. The incredibly high standard of ideas proposed made the work of selecting just one artist a really difficult choice, and with the impact of the pandemic on the arts and LGBTQ+ communities also a consideration, all of the Pride Stages partners wanted to ensure that more Greater Manchester artists received support at this incredibly difficult time, to develop their ideas further.
Smaller awards will also support three other artists to further develop their performance ideas – Jade Williams and John O'Neill (supported by The Met and The Lowry) and Husk (supported by Salford Pride).
Chelsea Morgan, Learning & Engagement Officer, Oldham Coliseum said: "We're really excited to build our relationship with Oldham Pride and support the Pride Stages artists to bring their work to Oldham. The process introduced some really exciting artists and ideas to the Coliseum and we're looking forward to developing new relationships in the future."
Pride Stages Bursaries are made possible thanks to funding from Arts Council England, and the incredible generosity of the Pride Stages partners – The Met and Bury Pride, Waterside Arts and Pride in Trafford, The Lowry and Salford Pride, Oldham Coliseum Theatre and Oldham Pride – alongside new support from Manchester International Festival and Manchester Pride.
Paul Martin, Chief Executive, LGBT Foundation said: "I'm really excited to see what our Pride Stages artists will create, and so thankful for the incredible support of our partners, who continue to go far beyond what's been asked of them in their ongoing commitment to LGBTQ+ communities as part of their work with Greater Manchester LGBTQ+ Arts and Culture Network"
(Pictured: Cheddar Gorgeous)
---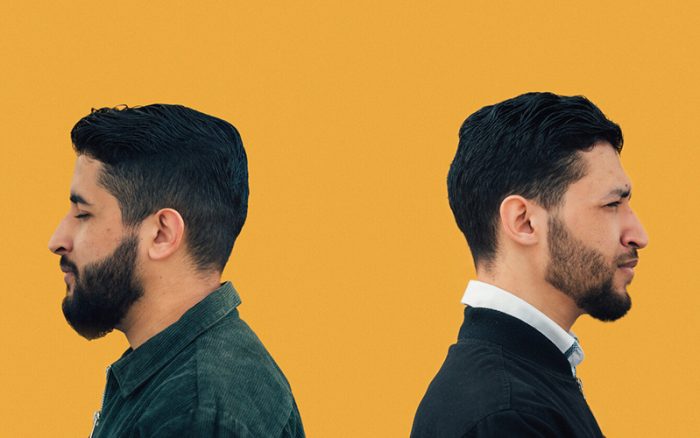 Have Your Passport Ready
Stand and Be Counted Theatre
Available now
FREE
Digital
Led by brothers Khaled and Mohammad Aljawad from Syria, now based in Sheffield, Have Your Passport Ready is a virtual experience that explores an unknown city without an interpreter as audiences become players collecting evidence to prove their right to remain in the UK.
Have Your Passport Ready was named 'Game of the Week' by The Observer.
★★★★ "A rare documentary piece… an altogether simpler format than Charlie Brooker's benchmark Netflix extravaganza Bandersnatch, but often just as affecting." – The Guardian
★★★★ "Important and engaging… loaded with gallows humour and crackling with barely suppressed anger." – The Stage
This short film-meets-video game is made by Stand and Be Counted (SBC) Theatre, the UK's first Theatre Company of Sanctuary. It was commissioned by Knaïve Theatre to launch the inaugural season of Knaïve Theatre presents: A Digital Lyceum.
Have Your Passport Ready is available to play for free online at www.haveyourpassportready.co.uk
(Pictured: Have Your Passport Ready promotional image)
---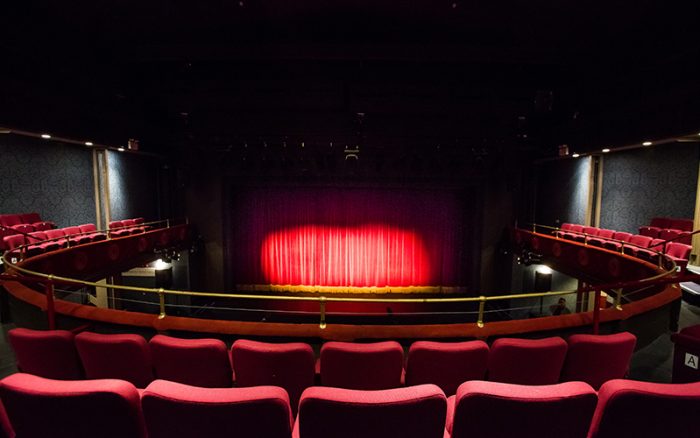 Independent Artists Initiative 
Supported by Arts and Culture organisations across Greater Manchester, GM Independent Artist Initiative offers a pot of resources including money, producer/curator support, gallery/rehearsal/performance space and more to support GM based independent artists and companies to develop and share work in 2021.
Independent artists and companies from all disciplines and at any level of experience can apply for these resources to support the development or showing of new work, made in Greater Manchester. Decisions will be made by a panel of independent artists and representatives of cultural organisations, with independent artists in the majority. There will be an emphasis on supporting diversity, artists not currently known to the organisations, and reach across the city region.
The initiative is, it is hoped, a step towards a new and better relationship between independent artists and cultural institutions in Greater Manchester. As such, the call-out also welcomes proposals from independent artists who would like to use the resources available to focus not on outputs, but on initiatives creating change and challenge within the sector — this could include forums, new forms of residency, or other processes.
There is also the possibility of supporting the sharing of work by independent artists and companies in Greater Manchester this Summer. A region-wide marketing campaign will highlight the work developed through the 'pot of resources' alongside other new independent work from GM artists. This marketing (and hopefully other) support will be available to anyone presenting new work in June – October 21, in any discipline, developed in Greater Manchester. 
GM Independent Artist Initiative is supported by a growing list of Greater Manchester organisations including:
Brighter Sound · Centre for Chinese Contemporary Art · City of Makers Action Group · Community Arts North West · Contact · 53two · GM Artist Hub · hÅb · HOME · Hope Mill Theatre · Manchester Art Gallery · Manchester Camerata · Manchester City of Literature · Manchester International Festival · Manchester Museum · Manchester Music City · Marketing Manchester · Matt & Phred's · National Football Museum · Oldham Coliseum Theatre · Science + Industry Museum · ThickSkin · Visioning Lab · The Whitworth · Z-arts — alongside a range of other galleries, spaces & organisations, including independents.
(Pictured: view of the Coliseum stage from the Circle)
---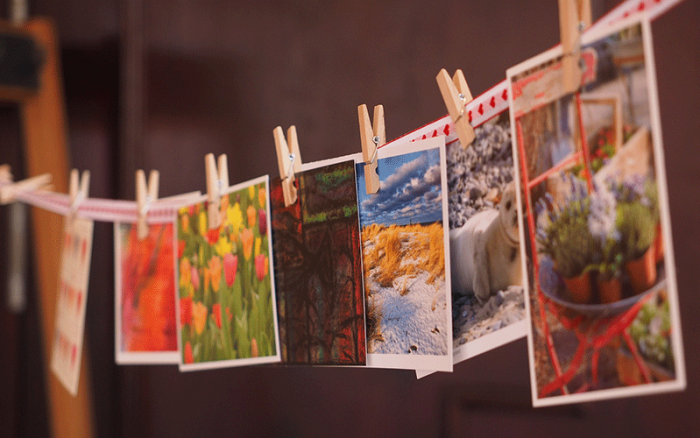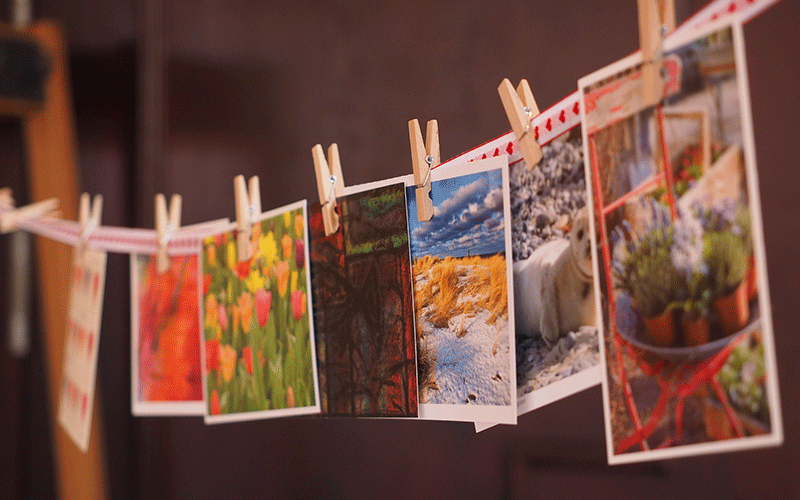 Postcards of Positivity
Stamp is a creative opportunity for everyone to get involved in, inviting you to post postcards filled with pictures and poems of positivity. Postcards can be sent to a friend or family member you are currently separated from and/or returned to the Coliseum to share with Oldham's communities.
Stamp is free for anyone to get involved in. You could create your own postcards from card or paper and download the poetry activity pack from our website, request a Postcards and Stamps Only Pack* if you have arts and crafts materials at home, or request the Full Stamp Pack* as below:
*Oldham residents only
Postcards: create your artwork on the front and write your poem on the back. You will get a few blank postcards in your pack, you can create as many as you like, either on your own or with other people in your household.
Paints, paintbrushes, coloured paper, patterned paper, coloured pencils: everything you need to make some bright, eye catching, amazing postcards. You can also use any other craft materials you have in your house.
Poetry activity pack: if you aren't yet confident with your poetry skills fear not, we've put together an activity pack of poetry exercises designed by award-winning poet Nasima Begum. You can also download the activity pack from our website if you have requested the Postcards and Stamps only pack.
Teabag: stick the kettle on and make yourself a brew! The teabags are organic, vegan, caffeine free, gluten free. Please check the ingredients on the back of the packet for any specific dietary advice.
Feedback form: we would love to know what you think of this project. You can send the feedback form back to the coliseum in the pre-addressed and stamped plastic envelope.
Stamps: use these to send your postcards of positivity to a friend or family member. We're sure it will make them smile.
Plastic envelope stamped and addressed to Oldham Coliseum: use this to send your postcards and feedback form back to the Coliseum so we can share your work with our communities. You can add as many postcards as you like, we can't wait to see them.
You can also share your work and feedback with us via email at LED@Coliseum.org.uk or on Twitter and Instagram using #ColiseumCreates @OldhamColiseum  
Request the pack you need by emailing LED@Coliseum.org.uk.
If you're the leader of an Oldham based community group please get in touch to request group packs.
Due to budgetary restrictions we have a limited number of Full Stamp Packs available, and so we ask that if you have access to arts and craft materials at home you request the Stamps and Postcards Only Pack. You also could create your own postcards from card or paper and download the poetry activity pack from our website.
Learn more about Stamp and download your activity pack here.
(Pictured: Postcards on a washing line)
---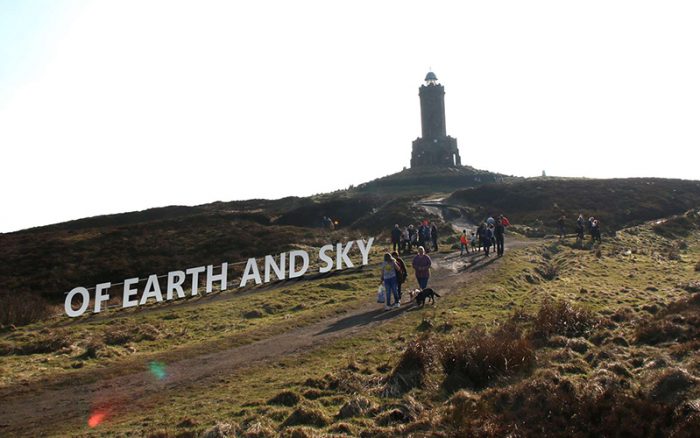 Of Earth And Sky – Submit your words for a new Poetry Sculpture Trail 
Part of the National Festival of Making, Of Earth And Sky, by Coliseum Associate Artist, poet Hafsah Aneela Bashir, and artist Luke Jerram is a poetry sculpture trail that will bring poetry – written in metre-high letters, sprayed onto grass in field paint, posted onto buildings and hosted on digital screens – to the streets, parks and waterways of Blackburn and Darwen. What's more, the public have the opportunity to see their words displayed for all to see. All they need to do is submit their words online.
Go BIG with your words of inspiration and hope.
People from Lancashire, young and old and of any background – even those with no professional experience of poetry – are called upon to submit their thoughts and feelings in words. Those venturing outdoors will see this poetry sculpture trail popping up across the area this spring. The special trail will see writing on different subjects – making, craft, wellbeing, friendship, the seasons and more – installed across 25 sites throughout the area. Whether in metre-tall letters, painted onto grass, posted onto buildings or hosted on digital screens, Of Earth And Sky is a wonderful, one-off opportunity to see your words magnified and be part of a project, to encourage people to enjoy the outdoors, reflect on the past and look to the future.
Getting involved is simple. Just think of your own original short poem, or use one which you have created in the past, and submit it online for it to be considered. The deadline for entries is midnight on Sunday 11 April 2021.
To see the full submission criteria and to submit your poem visit www.festivalofmaking.co.uk
(Pictured: Blackburn Tower)
---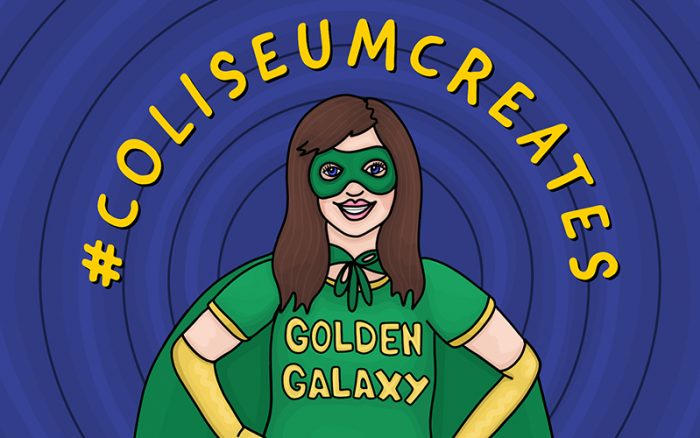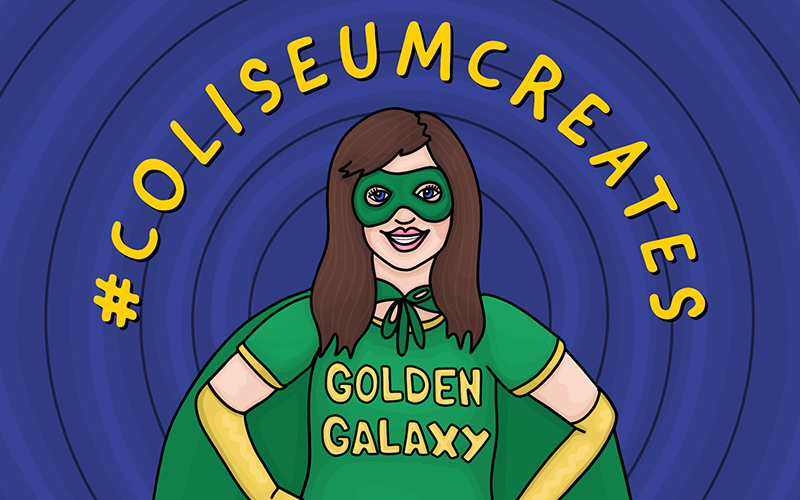 Adventures of Golden Galaxy, Spikey and YOU
For children aged 4+
Available now
FREE
Digital
The Adventures of Golden Galaxy is a fun series of interactive superhero training videos for children aged 4+ to join in with and enjoy, specially created as part of our #ColiseumCreates package.
Superheroes need to be brave, clever and kind! Golden Galaxy leads you through all the most important steps toward becoming a superhero, including picking your superhero name and practising your slow motion running, then teaches you the Superhero Oath.
All three Golden Galaxy videos are available to watch on YouTube here and a special Golden Galaxy activity sheet is also available to download from our #ColiseumCreates page.
#ColiseumCreates is a series of fun activities for all the family, downloadable from the Coliseum's website. Further activities include outdoor adventures, storytelling cubes, colouring sheets, costume design and photography and writing challenges.
Coliseum teams would love to see superheroes in action, and ask that people share photos of their superhero training (with an adult's permission) using the #ColiseumCreates hashtag.
Watch the Adventures of Golden Galaxy Videos here
Download the Adventures of Golden Galaxy Activity pack here  (Download the Printer Friendly version here) 
Click here to learn more about #ColiseumCreates
(Pictured: Golden Galaxy illustration by Rose Sergent)
---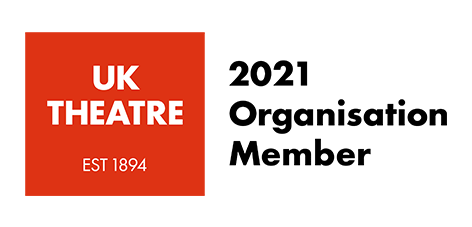 Oldham Coliseum Theatre gratefully acknowledges funding from:

Oldham Coliseum Theatre is a Registered Charity, No: 508829.
Oldham Coliseum Theatre Ltd Reg No: 1