Learning and Engagement: What's on for Adults this Autumn and Winter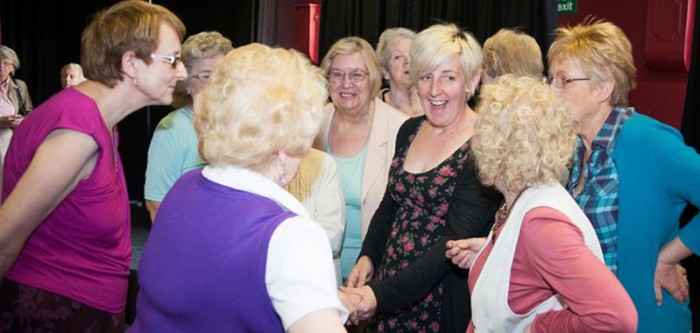 The Coliseum has plenty of opportunities to get involved and learn new skills. Here's a brief overview of what's to look forward to this term:
Full Circle is a friendly and welcoming group for anyone over 50 who has an interest in the arts and events in the local community. The group meet on alternate Tuesdays from 10:30am – 2:15pm with different workshops and talks each time.
This term, the group are looking forward to a host of interesting activities including:
And loads more…!
The next Full Circle day is Tuesday 16 October and costs just £5. Each session can be paid for individually so why not come along and see what you think?
For a full programme or for more information, email Anna Hughes, Admin Assistant at annahughes@coliseum.org.uk
Scribbles is our fortnightly writing group, meeting on alternate Wednesdays 11am-1pm. The workshops are led by local playwright Amie George whose work has previously been performed in the Coliseum's Studio.
Over five sessions, the group work on different aspects of writing from character development, to formatting and more. The exercises are suitable for everyone including absolute beginners.  This term, the group will begin to develop a full length script, so whether you've got a work in progress that needs refining or, you just want to develop your writing skills – Scribbles is for you!
The next session is Wednesday 17 October, to book ring the Box Office on 0161 624 2829.
Scripts is a friendly play reading group exploring a wide range of texts from submitted plays to modern classics and more. The group look at potential work for our Studio and Main House. In this group, you'll find more about the commissioning process in a theatre and you can listen or be part of the reading. Come along and find out more! Each session looks at a different text.
The next session is Wednesday 24 October, to book ring the Box Office on 0161 624 2829.