Artistic Director Kevin Shaw on Dreamers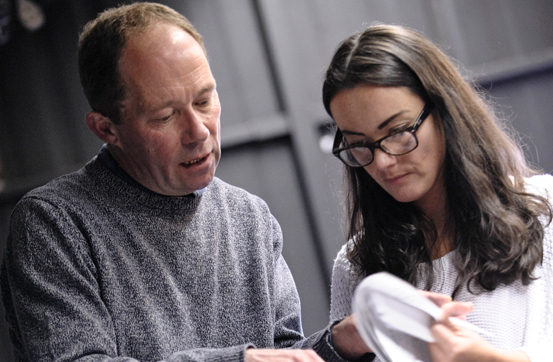 Dreamers comes to a close on Saturday night after a phenomenal two week run on our main stage. The show about a group of Oldham women and their local haunt exceeded all expectations and I'm so pleased that it has touched the hearts of so many, with some customers coming along to watch it again and again.
Dreamers was a brand new musical, conceived in Oldham and premiered on our stage on the 19th of June. With new shows it's difficult to gauge in advance how it will be received, if I'd known it would be so popular I would have programmed a longer run!
Dreamers was also a rare all-female show – in fact, of the 42 people involved in creating and putting on Dreamers, only five of them were men – including myself! There have been a lot of stories in Theatre industry press lately about lower statistics of women working in theatres so, on top of the success of the show, I'm also very proud that the Coliseum is helping to redress the balance, both on and off stage.
For fans of new writing we have two excellent new shows coming to our Studio in September, Katie Crowder and The Alphabet Girl by Renny Krupinski. Like Dreamers, Katie Crowder had a rehearsed reading at the Coliseum earlier this year and I'm very excited to see the finished product. The Alphabet Girl will be coming to us following a run at the Edinburgh Fringe this summer, starring Coliseum panto favourite Kaitlin Howard.
See you in the stalls,
Kevin