June 2019 Newsletter
This month we open our production of 'the best British musical in 40 years' The Hired Man. We also held our second Cultivate Festival of theatre upskilling, announced our new programme of events for the Autumn and Winter Months and started work on the costumes for this year's pantomime, Jack and the Beanstalk.
Read all about it – plus even more updates on what's going on behind the scenes here at the Coliseum – below.
---
The Hired Man opens today!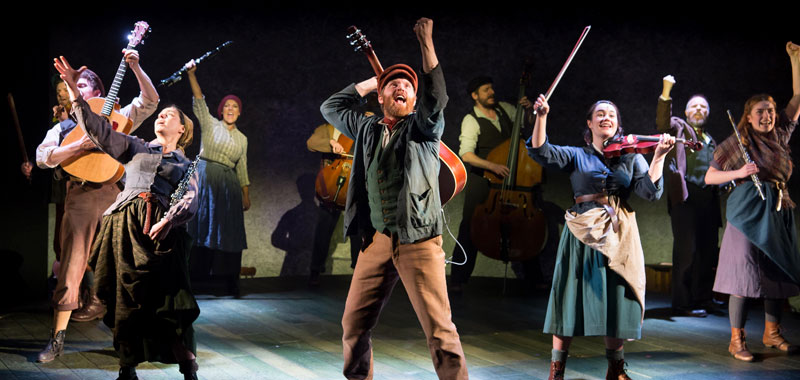 The Hired Man opens at the Coliseum this evening and we're excited to share this fantastic, multi-award nominated musical with our audiences here in Oldham.
Based on the novel by Melvyn Bragg, with an original score by award-winning composer Howard Goodall (Bend It Like Beckham, Love Story), The Hired Man follows the story of young married couple John and Emily, who have just moved to a new town to start their lives together. Whippet racing, hiring fares, hunting and drunken antics collide in a passionate and heroic tale of love, betrayal, loyalty and community.
In true Coliseum style, a company of 11 talented actor-musicians play and sing a soundtrack of foot stomping rhythms and soaring choruses live on stage. Our cast features Coliseum favourite Lauryn Redding as Emily, who you may recognise from her roles in our previous hit musicals: Bread & Roses; Oh What A Lovely War and Dreamers.
Lauryn is joined by Jon Bonner (The Commitments, UK tour); Lloyd Gorman (Sunny Afternoon, Harold Pinter Theatre, London); Oliver Hembrough (Insignificance, Arcola Theatre, London); TJ Holmes (Two Gentlemen of Verona, Shakespeare's Globe/Liverpool Everyman); Lucy Keirl (The Crucible, UK tour); Lara Lewis (Daisy Pulls It Off, Charing Cross Theatre, London); Sufia Manya (Miss Littlewood, Royal Shakespeare Company); Samuel Martin (The Taming of the Shrew, Shakespeare's Globe); Tom Self (Priscilla, Queen of the Desert, Queen's Theatre Hornchurch) and James William-Pattison (Once, Queen's Theatre Hornchurch / New Wolsey Theatre).​
First published in 1969 as part of Melvyn Bragg's Cumbrian Trilogy, The Hired Man was adapted into a musical in 1984, with Bragg collaborating with Howard Goodall in what was then his first professional musical. The premiere production won the Ivor Novello Award for Best Musical, earned four Olivier Award nominations and was voted Best Musical of the year by critics of Time Out, The Guardian, Punch and The Stage.
At this year's Off West End Theatre Awards our new production with Queen's Theatre Hornchurch and Hull Truck Theatre has been nominated for Best Musical Director (Ben Goddard and Tom Self), Best Female Performance in a Musical (Lauryn Redding) and Best Male Performance in a Supporting Role in a Musical (Samuel Martin).
Howard Goodall commented: "I am absolutely thrilled about this revival: three brilliant regional theatres, a wonderful creative team and a chance for a new generation of theatre-goers to see this piece that Melvyn Bragg and I first put in front of an audience 35 years ago."
The Hired Man is a Queen's Theatre Hornchurch and Hull Truck Theatre production in association with Oldham Coliseum Theatre. It runs from Thursday 20 June – Saturday 6 July. Click here to learn more and book tickets.
---
Autumn-Winter Season on sale now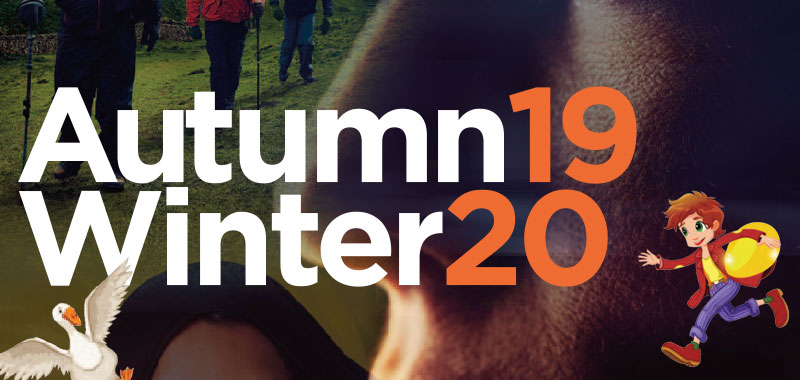 This Autumn and Winter at the Coliseum sees comedies from three of Britain's most prolific writers: Harold Pinter, John Godber and Alan Ayckbourn, combined with new dramas telling stories of society today from James Fritz, LUNG Theatre and Eclipse Theatre, not forgetting the highlight of the year – our famous traditional pantomime, which this year is Jack and the Beanstalk.
The season opens with the first of two visits from London Classic Theatre with their production of Pinter's dark comedy No Man's Land. A chance meeting of two elderly writers, one famous and wealthy – the other a down-at-heel poet, leads to an alcohol fuelled night of reminiscence and power games. As the shadows lengthen and the whisky flows their stories become more elaborate and impossible, until the arrival of two younger men forces events to take an unexpected turn.
No Man's Land premiered at The Old Vic in London in 1975, one of 29 plays by Nobel Prize winning writer Harold Pinter. Notable revivals include a 2013 run on New York's Broadway and a 2016 run on London's West End, both starring Sir Ian McKellen and Sir Patrick Stewart. London Classic Theatre's new production comes to Oldham from Thursday 5 – Saturday 7 September. Click here to learn more and book tickets.
Britain's favourite literary lunatics LipService take on train related crime fiction in Strangers on a Train Set from Wednesday 11 – Saturday 14 September. Challenging a youth to turn down his music, Irene Sparrow finds herself under suspicion of murder after the train emerges from a tunnel with the young man dead. But this is no ordinary train; each passenger is reading a book, and each book is a portal into a parallel universe of train-related crime fiction. Click here to learn more and book tickets
Following the Coliseum's hit production of John Godber's rugby underdog story Up 'N' Under in 2017, The John Godber Company come to Oldham with Gym & Tonic on Tuesday 1 and Wednesday 2 October. Set in a health spa, Gym & Tonic follows the story of Don and Shirley, who have come to the spa to try and fix their failing marriage. Don's experiences with exercise and therapy are far from positive and even the coolest therapists start to lose their karma in this laugh-out-loud comedy. Click here to learn more and book tickets
Inspired by and dedicated to the Black Men's Walking Group from Yorkshire Black Men Walking is a journey through the Peak District and 2000 years of Black British history. Thomas, Matthew and Richard walk the first Saturday of every month. On a day when the walk should have been called off because of the weather they decide to go out anyway. As they walk through the Lancashire landscape they encounter the Black Yorkshire ancestors whose footsteps they are walking in. Written by rapper Testament, Black Men Walking is the first production from Eclipse Theatre's Revolution Mix. Originally co-produced with Royal Exchange Theatre, Manchester, it comes to Oldham from Thursday 24 – Saturday 26 October. Click here to learn more and book tickets
The highlight of the Autumn/Winter season is the Coliseum's annual pantomime, which runs from Saturday 16 November – Saturday 11 January. This year the festive spectacular is Jack and the Beanstalk, based (loosely) on the fairy tale of the same name. Poor young lad Jack sells his cow for some magic beans, much to the dismay of his mother. When the beans grow into a gigantic beanstalk Jack sets off for an adventure above the clouds.
The Coliseum's nationally renowned Christmas spectacular is a traditional pantomime with a modern twist, featuring hit songs, silliness and slapstick, a sprinkling of fairy dust and a generous helping of 'It's Behind You!". 2019 sees pantomime favourite Richard J Fletcher graduate to the role of Pantomime Dame following eleven years as Oldham's beloved high flying Pantomime Comic.
Richard J Fletcher commented: "Being an Oldhamer, the Coliseum panto was a big part of my childhood, I couldn't imagine spending Christmas anywhere else. It's an honour to be asked to play the Dame."
Jack and the Beanstalk is co-written by Great British Pantomime Award nominated Fine Time Fontayne and the Coliseum's Acting Artistic Director Chris Lawson. The pantomime is also directed by Chris Lawson, marking his first pantomime in Oldham following his hit production of Robin Hood and the Babes in the Wood at Cast, Doncaster in 2018. Click here to learn more and book tickets
In the New Year LUNG Theatre bring Trojan Horse to the Coliseum. Trojan Horse was a local story that hit the national press, accusing 'hardline' Muslim teachers and governors of plotting extremism in Birmingham schools. Adapted from the real-life testimonies of those at the heart of the government inquiry, the play investigates the story of a community torn apart by racial division. Trojan Horse comes to the Coliseum on Thursday 6 and Friday 7 February. Click here to learn more and book tickets
From Friday 21 February – Saturday 7 March the Coliseum presents James Fritz's topical drama Four Minutes Twelve Seconds. How well do we actually know our children? And how far would we go to protect them? Seventeen year old Jack has a bright future ahead of him, but when an intimate video of him with his now-ex girlfriend is leaked online his parents are forced to question everything they think they know about him and his friends. Nominated for an Olivier Award on its West End debut in 2015, Four Minutes Twelve Seconds looks at how we see ourselves and others and highlights the dangers presented by modern technology. Click here to learn more and book tickets
London Classic Theatre return From Tuesday 10 – Saturday 14 March with Alan Ayckbourn's Absurd Person Singular. Taking place over three successive Christmas parties, class differences and naked ambition combine to hilarious effect as, one by one, all of the guests seek refuge in the kitchen. Part farce and part black comedy, Absurd Person Singular premiered at The Library Theatre, Scarborough in 1972 and transferred to London the following year. The much-loved classic's run at the Coliseum will be the centrepiece of London Classic Theatre's 20th anniversary year. Click here to learn more and book tickets
The Coliseum's Studio welcomes three independent productions this season that look at the society we live in, and one that hurtles through time to meet historical characters.
On 19 September Holly Gallagher's Tensile Strength (Or How to Survive at your Wit's End) is a performance about stress, and why so many of us feel it to an unhealthy degree click here to learn more and book tickets; on 2 October Victoria Firth's How to be Amazingly Happy! is a big hearted comedy that explores unrealised ambitions and starting over click here to learn more and book tickets; and on 26 February Joyce Branagh's Ladies That Bus is a heart-warming and hilarious tale based on real-life interviews with bus travellers in the North West click here to learn more and book tickets.
On Friday 4 October Writer's Reign Theatre's Trollope is a joyously daft fast-paced comedy featuring a time-travelling wheelchair and three actors playing 22 characters including: Orson Welles, Caesar, Nostradamus and Sid Vicious. Click here to learn more and book tickets.
Click here to see all forthcoming shows at the Coliseum.
---
Introducing our new Season Ticket deal

This Autumn and Winter we're giving you control of your Season Ticket with a multi-buy offer.
Following feedback from you, our audiences, we've created a more flexible Season Ticket offer that rewards your loyalty with bigger savings. We've also reduced our drama ticket prices for the first time in seven years and put together a programme with more variety than ever before.
The Autumn/Winter 2019-20 Season Ticket includes: No Man's Land, Strangers on a Train Set, Gym & Tonic, Black Men Walking, Trojan Horse, Four Minutes Twelve Seconds and Absurd Person Singular.
For the first time, there are no set shows that you have to see with a Season Ticket deal, giving you complete control over what you see and what you don't.
How does the offer work?
It's simple, the more you book the more you save
Book two shows – save 5%
Book three shows – save 10%
Book four shows – save 15%
Book five shows – save 20%
Book six shows – save 25%
Season Ticket holders can still take advantage of free parking on Bradshaw Street for evening performances and, if booking four or more shows, the option to spread the cost by Direct Debit.
To book your Season Ticket click here to book online or call our Box Office on 0161 624 2829.
---
A look back at Cultivate 2019

Last week we held our second annual Cultivate Festival, welcoming 200 people into the building for a host of workshops, talks, experiences and opportunities for theatre upskilling.
Chris Lawson, Acting Artistic Director of Oldham Coliseum Theatre, commented: "Cultivate is a celebration of all elements of theatre including making and an unmissable opportunity for anyone interested in working in the industry. We're proud to contribute toward meeting the demand for accessible and affordable training opportunities in our region."
The packed week kicked off with a creative Puppetry Workshop from Horse + Bamboo on Monday morning where participants were introduced to the key principles of puppetry through the use of simple materials and everyday household objects and then created and manipulated their own paper puppets.
In the afternoon one of the most studied and praised theatre companies working today, Frantic Assembly, led a Physical Theatre Workshop on our Main Stage, an active exploration of the Frantic method of devising, based in empowering people to be better at making theatre from a physical starting point.
Tuesday was a day of Virtual Reality with The Understudy, a VR Theatre Experience by digital artist Grant Archer taking place throughout the day. The Understudy brought one audience member at a time into the role of a new theatre employee, beginning with an introduction to the stage by a Stage Manager, who provided them with a headset for their Health and Safety induction. All was not how it seemed however, as once the induction had started the audience was thrust into the virtual reality of life backstage in the run up to a performance, with actors and creatives all around them preparing to put on a show.
On Wednesday Kaitlin Howard, one of only three women on the Equity Register of Fight Directors, led An Introduction to Unarmed Stage Combat for theatrical and film purposes exploring techniques and safety aspects needed to stage unarmed violent moments convincingly. Participants were put through their paces learning punches, tackles and falls culminating in a short fight sequence.
Later that afternoon Scribbles, the Coliseum's writing group, presented a scene from each of their full length plays in our Studio. The quality of the writers' work was brilliant including a variety of themes and styles and a packed Studio audience warmly offered their feedback.
Thursday saw the Coliseum Cultivate 2019 Open Auditions, where a panel of experts: Chris Lawson, Acting Artistic Director of the Coliseum; Sarah Punshon, current Artistic Director of The Dukes, Lancaster; Casting Director Claire Bleasdale and Joanne Moss from ITV Coronation Street Casting met with 60 actors over the course of the day.
We also welcomed Box Of Tricks Theatre for two workshops: An Actor's Introduction to New Plays and Producing New Work on the Small Scale. An Actor's Introduction to New Plays was a practical workshop focussed on tools, techniques and exercises to unlock scripts and find a route into creating a role, whilst Producing New Work on the Small Scale looked at putting together a team, finding funding and securing venues.
The final day of Cultivate 2019 welcomed Girl Gang Manchester for a theatre-upskilling spin on their popular speed-mating events, Creative Matchmaking. Taking inspiration from dating shows, bad business meetings, teenage sleepovers, Art Attack and agony aunts Creative Matchmaking rebelled against traditional networking events to get people in a room together, meeting new people and having fun.
That evening our Associate Company Rogue Bones hosted their second Write Here, Write Now event, a new writing night with a difference. The writers were been provided with a provocation and only eight days to write a short script and the varied and creative final pieces were served up with tea and biscuits for an audience ready and willing to give feedback on how each performance made them feel.
Here's just some of what people have said about this year's festival:
#Cultivate2019 @OldhamColiseum is a much needed theatre festival, giving back to the artist community in Manchester. Theatre upskilling workshops that are accessible for all & much more. I did @HorseandBamboo puppetry then @franticassembly with the lovely @SeanHollands, learnt lots!
Amazing Physical Theatre workshop with @SeanHollands from @franticassembly. Learnt so much!! #Cultivate2019 @OldhamColiseum is such a great opportunity to learn new skills and meet new people! So excited for my next workshop this afternoon.
A big thank you to @OldhamColiseum and @franticassembly for a brilliant workshop today. Loved learning more about devising through Physical theatre. Can't wait to do more!
Big thank you @KaitlinJHoward @OldhamColiseum for the Stage Combat workshop at #CultivateFestival. I had a brill time, even if I'm feeling the aftermath today! But seriously learnt so much in such a short amount of time…has left me wanting more!
Been feeling the 'rejections' recently cause I'm human that. Just got home from a workshop with @bottc at @OldhamColiseum part of their Cultivate Festival and I feel revived! Thanks for such an engaging, informative morning. Mint when people give up their time to give you guidance
---
Richard gets ready to play the Dame

It may only be June, but earlier this month pantomime favourite Richard J Fletcher came along to the Coliseum for his first fitting for this year's pantomime, Jack and Beanstalk.
Each year the Coliseum's wardrobe department spends around eight months working on costumes for our festive spectacular, bringing designer Celia Perkins' inventive, bright and bold designs to life. This year Richard J Fletcher makes his first outing as Pantomime Dame on the Coliseum stage after 11 years playing our beloved Pantomime Comic.
As the Dame, Richard will have multiple lavish costumes to quick-change in and out of throughout each performance of the pantomime. We can't reveal any of the costumes until opening night in November, but we know they will be wonderful, eye-catching masterpieces.
With Richard stepping into the Dame's wardrobe we're thrilled to announce that Sam Glenn will be playing the Pantomime Comic in Jack and the Beanstalk. Sam will be familiar to Coliseum audiences from his previous role as Billy in our hit production of The Kitchen Sink. Sam is also a former member of Oldham Theatre Workshop and appeared on BBC1's Take That musical audition programme, Let it Shine with Gary Barlow.
Oldham Coliseum Theatre's nationally renowned pantomime has been putting the extra sparkle into the festive season for generations; with all the ingredients for fantastic family fun: hit songs, silliness, a sprinkling of fairy dust and a generous helping of It's Behind You!
In Jack and the Beanstalk poor young lad Jack sells his cow for magic beans, much to the dismay of his mother. But when the beans grow into a gigantic beanstalk Jack sets off for an adventure in the magical land above the clouds.
With two fairies, a magic hen, a GIANT and a pantomime cow,  Jack and the Beanstalk is a traditional family pantomime with a modern twist – the perfect Christmas treat for kids and not-so-grown-up grown-ups.
Jack and the Beanstalk runs from Saturday 16 November – Saturday 11 January and tickets are already on sale. Click here to learn more and book tickets.
---
Fantastic Family events coming to the Coliseum

As well as pantomime, this season we've added more great family shows to our programme to delight little-ones of all ages.
On Saturday 21 September four enormously talented girls bring you up close and personal with the greatest female pop stars of today in a fun packed show featuring all the best songs from Meghan Trainor, Ariana Grande, Beyonce, Rihanna and more. With dazzling choreography, state of the art videos and superb vocals Pop Divas Live! is the perfect pop concert experience for the little divas in your life. Click here to learn more and book tickets.
Following two sell-out shows at the Coliseum earlier this year Sing-a-Long-a The Greatest Showman returns on Saturday 25 January, giving you the opportunity to experience The Greatest Showman with on screen lyrics so you can join in as loud and proud as you like. Fancy dress is strongly encouraged! Click here to learn more and book tickets.
On Saturday 21 March 2020 Immersion Theatre presents a brand new musical adaptation of Rapunzel. This witty, tongue-in-cheek retelling of the family favourite is complete with a laugh out loud script, catchy songs, audience interaction and an exciting array of magical characters, including a wickedly boo-able witch, a clumsy Prince and a feisty princess with the longest hair you're ever likely to come across. Click here to learn more and book tickets.
From Friday 27 – Saturday 29 March Freckle Productions and Rose Theatre Kingston bring a magical stage adaptation of Julia Donaldson's much loved children's book Zog to the Coliseum stage. Zog is eager to win a gold star at Madam Dragon's school, where dragons learn all the things that dragons need to know, and he's about to face his biggest challenge yet: a duel with a knight, Sir Gadabout the Great. Click here to learn more and book tickets.
Click here to see all forthcoming family events at the Coliseum.
---
Verbatim theatre explores the history of the LGBTQ rights movement

Powerful verbatim theatre piece Riot Act comes to the Coliseum Studio this July as part of a UK Pride Season Tour.
Taking place on Saturday 27 July, coinciding with Oldham Pride 2019, Riot Act explores the history of the LGBTQ rights movement, taking audiences on a journey through six decades of queer history.
Writer and performer Alex Gregory interviewed Michael-Anthony Nozzi, one of the only remaining survivors of the Stonewall Riots; Lavinia Co-op, a 1970s London radical-drag artist and Paul Burston, a prominent 1990s AIDS activist to create this verbatim piece.
Producer Rob Ward commented: "With recent developments in Brunei as well as protests outside primary schools in Birmingham, Riot Act provides a timely reminder just how precious these rights are and how passionately they must be defended."
Provocative, tender, truthful, funny, political and personal, these are stories of queerness, sexuality, activism, addiction, family, childhood, love, sex, drag, community, togetherness, conflict, identity, youth, ageing, loss, fierce queens and a Hollywood diva.
Riot Act comes to the Coliseum Studio on Saturday 27 July at 2.30pm. Click here to learn more and book tickets.
---
The return of the Main House Takeover

Following a phenomenal response in 2018 we're presenting our second Main House Takeover from Tuesday 24 – Friday 27 September.
The Main House Takeover brings the new and often daring new work seen across the North West's independent theatre scene to Oldham's historic Main Stage. This year's Takeover features three nights of Chris Hoyle's Tinned Up presented by 53:Two and Manchester Actor's Platform and a One Night-Special showcasing the Coliseum's pick of this year's Greater Manchester Fringe Festival.
Chris Lawson, Acting Artistic Director of the Coliseum, commented: "We're passionate about supporting and nurturing Greater Manchester's wealth of companies making fresh and interesting new work. The Main House Takeover is a brilliant opportunity for these companies to gain a bigger platform and a wider reach for their shows."
Chris Hoyle's Tinned Up was inspired by Salford streets affected by demolitions, where people were forced to leave their homes to make way for regeneration. In it we meet Shirley Parkin, who has lived at number ten Brook Street , Langworthy, all her life and is adamant that she isn't going anywhere. A spirited sixty-three-year-old spinster, she has defied the council for years, refusing to move out of her modest two-up-two-down terrace. Beryl, a foul-mouthed friend, Joy, an unhappy single mother and Daz, a thirty-year-old stoner campaign alongside her to keep their local park from the cold grasp of profit-hungry developers.
Spanning two of Deansgate's famous tunnels, 53Two were one of the central venues for Manchester's independent theatre scene, operating as a theatre with space for exhibitions, gigs, events, celebrations, rehearsals, classes, conferences and more. Having closed their doors earlier this year whilst they prepare to move to a new premises to continue their work, 53Two are currently operating studios in central Manchester providing rehearsal, workshop, meeting and casting space. Their production of Tinned Up runs at the Coliseum as part of the Main House Takeover from Tuesday 24 – Thursday 26 September. Click here to learn more and book tickets.
We're also inviting our Pick of the Greater Manchester Fringe Festival to perform on the Coliseum's Main Stage.
The Greater Manchester Fringe Festival takes place in venues across Greater Manchester throughout July, with over 100 shows covering a range of genres. We'll be heading out to see as many shows as possible throughout the festival to select the winner of the Coliseum's Pick of the Fringe Award, who will then have the opportunity to perform at the Coliseum in September.
Chris Lawson added: "We're really looking forward to witnessing more of the great work being made in our region at this year's festival. Last year we were thrilled to host 2018's Pick of the Fringe, EventHorizon's POP, in a double-bill with Rosie Fleeshman's Narcissist in the Mirror, now for the second year running our Pick of the Fringe award offers a brilliant opportunity for the winning company to gain a bigger platform and a wider reach for their show."
See our Pick of the Fringe on Friday 27 September. Click here to learn more and book tickets.
---
The inaugural Venues North Edinburgh Fringe Festival Award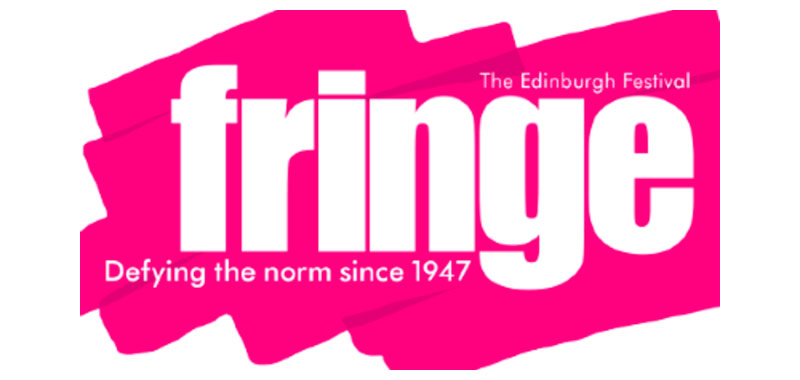 As part of Venues North, we're excited to announce the inaugural Venues North Edinburgh Fringe Festival Award to celebrate theatre and performance work made in the North of England.
Venues North is a network of more than 40 venues based in the North of England who share a commitment to supporting artists making new work. Our aim is to work together as venues to get work made in the North seen more widely regionally, nationally and internationally.
The award will provide one company performing at Edinburgh Fringe Festival with a £3,500 cash prize and a tailored package of support in kind provided by member venues. Northern artists and companies are invited to submit an award entry by 10am on Monday 24 June.
A large group of Venues North members will review the entries and draw up a shortlist, which will be published on Friday 12 July. A smaller panel made up of Venues North members will then see the shortlisted shows at the Festival between Friday 2 – Friday 16 August. The award will be announced on Saturday 17 August.
Click here to see the entry guidelines and how to submit an entry.
---
Learning and Engagement: Hands & Hearts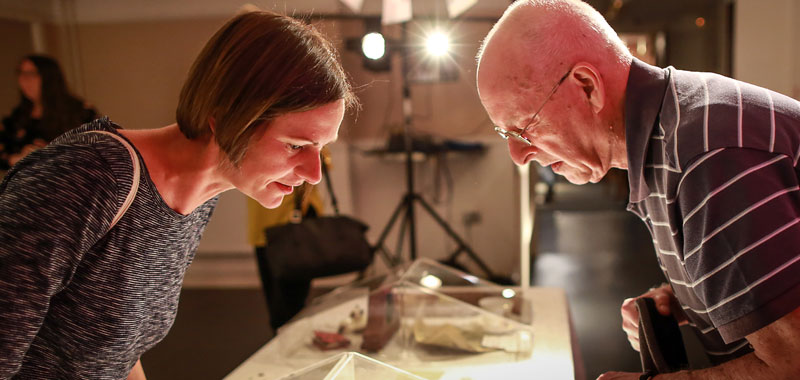 On Tuesday 13 August we're holding a sharing of work from creative sessions we've been delivering with people living with dementia across Oldham.
We're passionate about making the Coliseum a creative and accessible place for our community. With thanks to The Big Lottery Community Fund we're delivering sessions across Oldham with people living with dementia and their friends/carers. Using puppetry, the project is focussed on making and sharing stories and bringing them to life through playful hands-on approaches.
We'd like to invite you to a sharing of this vital work this August here at the Coliseum amongst a friendly and supportive audience. There will be taster workshops on the day and an opportunity to chat with the makers of the show.
The performance starts at 2pm and is free to attend, but must be booked in advance. To book, please phone Box Office on 0161 624 2829.
---
Work in Progress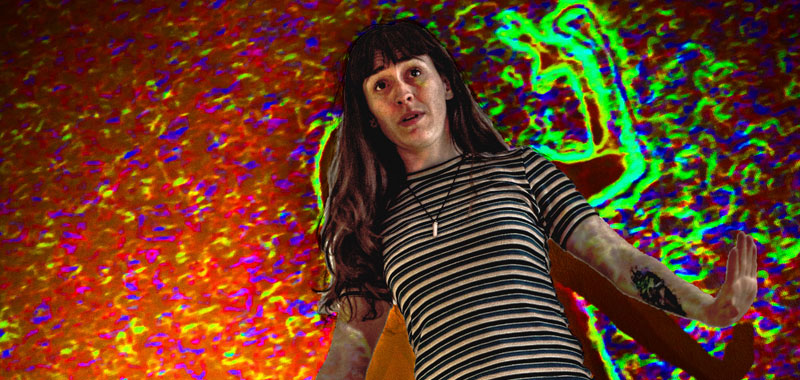 Inspired by her own mental health challenges, Jess Gibson comes to the Coliseum Studio next Friday with her solo show, Work in Progress.
Sometimes, Jess struggles to manage her mental health; borderline personality disorder, anxiety and depression. However, through humour and a passion for dance, Jess has learnt how to feel comfortable with feeling uncomfortable.
Jess began to suffer with her mental health whilst at university. She applied for the Third Angel Mentoring Scheme in an attempt to change her situation, and was successful in gaining a week's mentoring with Artistic Director of Third Angel, Rachael Walton. A few months later she held a scratch performance of her show at Sheffield Crucible, and that October premiered Work in Progress at Theatre Deli on World Mental Health Day 2018.
Work in Progress is a warm, light-hearted solo show about being Scouse, dancing to Britney Spears and sharing stories of hope. Jess welcomes you on this journey with her and apologises to her Nan for swearing.
Work in Progress comes to the Coliseum Studio on Friday 28 June. Click here to learn more and book tickets.
---
Working with Somerset House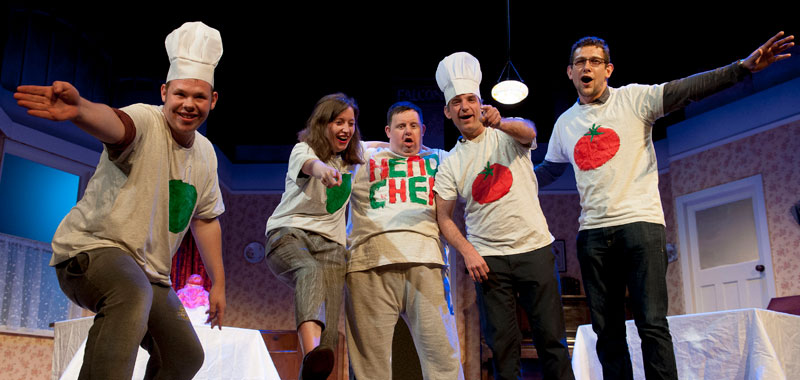 Residents from Somerset House assisted living scheme will be performing their new devised piece in the Coliseum's Education Suite tomorrow
Somerset House are part of a housing scheme in the Jigsaw Homes Group that provides people of all ages with varying degrees of additional needs with 24-hour support. We've been working with Somerset House for four years on a range of different projects which have seen residents perform both in the Education Suite and on our Main Stage.
In 2017 the residents took part in the Coliseum's Community Partnership Scheme, where the group devised a piece in response to the theme of 'Home', inspired by the Main Stage production, Spring and Port Wine. With a love for comedy and improvisation, the residents produced a piece based on the TV show Ready Steady Cook. Following this, they developed The Post Box Bandit, which explored the mysterious disappearance of letters from post boxes in a small Cornish Village.
This term's performance, The Taunton Manor Mysteries, is a whodunit taking the audience on a journey around Taunton Manor. The Manor's popular heritage tour is cancelled when the Duchess of Taunton discovers a rare diamond necklace has gone missing.
---
Coming soon: Comedy and General Entertainment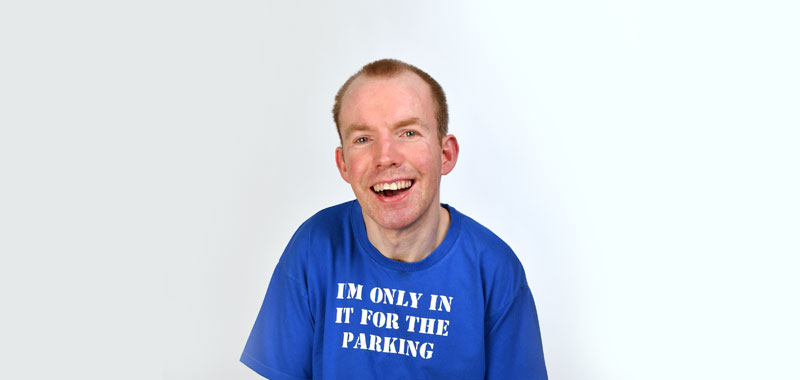 There's heaps of entertainment in store at the Coliseum this upcoming season.
On Thursday 19 September BBC TV presenter David Harper visits Oldham with his Unexpected Tales. David is known for his appearances on Bargain Hunt, The Antiques Road Trip, Put Your Money Where Your Mouth Is and For What It's Worth. His show, Unexpected Tales, is packed with behind-the-scenes anecdotes, stories from celebrity TV appearances and historical journeys through time. Click here to learn more and book tickets.
The Olivier nominated duo behind the critically acclaimed West End hit Eric & Little Ern, Ian Ashpitel and Jonty Stephens, bring An Evening of Eric and Ern to the Coliseum on Friday 11 October. Evoking memories of times when whole families would huddle around the telly on Sunday evenings, this is a show full of Morecambe and Wise's most loved routines, songs and sketches. Click here to learn more and book tickets.
On Saturday 19 October we welcome Britain's Got Talent 2018 winner Lost Voice Guy with his stand-up show, I'm Only In It For The Parking. Lee Ridley (AKA Lost Voice Guy) is the only comedian ever to win Britain's Got Talent and the first stand-up comedian to use a communication aid. His cutting edge material combines the political and personal with razor sharp observations about disability and daily life. Click here to learn more and book tickets.
On Saturday 25 January there's an opportunity to be a part of Queen's famous Live Aid concert with Sing-a-Long-a Bohemian Rhapsody. Experience the smash hit film like never before with on screen lyrics and a live host who will warm up your voice in true Freddie Mercury style and teach you some iconic dance moves. Click here to learn more and book tickets.
Comedian John Shuttleworth's back has been giving him trouble. Years of playing the organ in the garage has taken its toll. But – ever the trouper – he's coming to the Coliseum on Saturday 8 February for an evening of his classic songs, plus new ones with hilarious 'back' stories. Click here to learn more and book tickets.
Phoenix Nights star, Dave Spikey returns to Oldham on Thursday 26 March with his brand new show. Funny things happen all the time; at work, out shopping, at the vets. For most of us, they pass us by, by Dave's particular style of exaggeration and elaboration make for a hilarious evening of anecdotes whilst at the same time reminding us that we too have not only witnesses these things, they've probably happened to us. Click here to learn more and book tickets.
---
Coming soon: Oldham Theatre Workshops's Prom! The Musical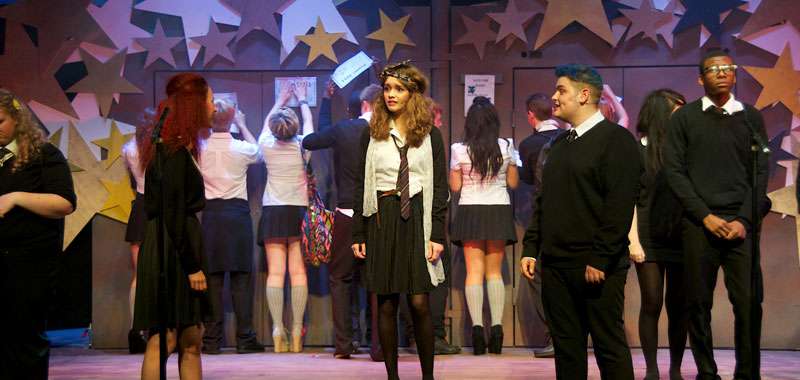 Oldham Theatre Workshop revive their teenage take on the Cinderella story, Prom! The Musical, at the Coliseum this July.
Prom! is an upbeat explosion of magic and music as two schools in parallel worlds: the magical school for Fairy Godmothers, Defixus, and the real-world school, Delawick, collide. The energy infused piece of musical theatre will performed by talented young actors, singers and musicians, offering the change to see future stars in action.
OTW first presented Prom! at the Coliseum in 2010 featuring young performers who have since gone on to work bo0th on stage and on the big screen: Sam Glenn, who performed in the Coliseum's hit production of The Kitchen Sink alongside Sue Devaney and has also appeared in Coronation Street; Olivia Cooke, who has recently appeared in Vanity Fair and Ready Player One and Caitlin O'Ryan who has appeared in Outlander.
Sam Glenn commented: "The Coliseum is such an incredible theatre to perform in. It's a beautiful space – it feels like you're coming back home when you walk out on that stage. Prom! is an exciting new musical which celebrates being different, being quirky and the power of friendship. I can't wait to see what the team have done with the revival. I think the piece is timeless and it will resonate now just as it did then. I have no doubt it'll be an incredible spectacle. I'll be on the front row singing along! If you're up for a fun all-singing, dancing night of laughter and maybe a few tears, book your ticket now"
Prom! The Musical runs from Wednesday 24 – Saturday 27 July. Click here to learn more and book tickets.
---
Coming soon: Music events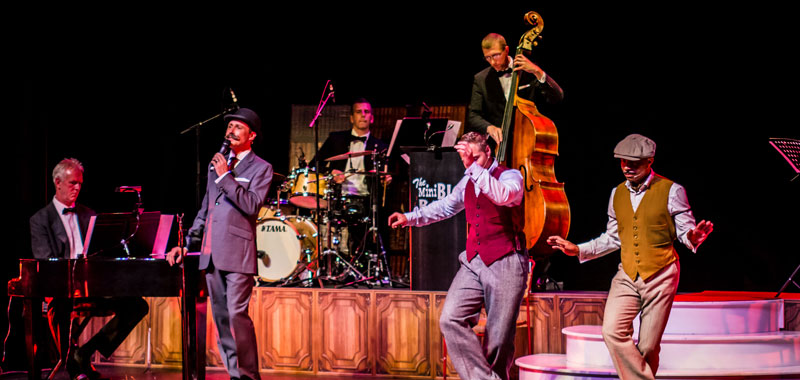 There's music to suit all tastes in a selection of musical one-night events coming to the Coliseum this Autumn and Winter.
On Friday 20 September Greenfield's Boarshurst Silver Band present their traditional Autumn Concert at the Coliseum. The 27 strong band are one of the top bands in the North West today, playing a mix of Albert Hall classics and original brass band pieces including Jerusalem, Fantasia and Rule Britannia. Click here to learn more and book tickets.
Navin Kundra, one of the strongest forces in British Asian music today presents his epic new musical concert, Voice of Legends, at the Coliseum on Saturday 5 October. With six no.1 singles in the Asian charts, a Guinness World Record and a Global Icon Award under his belt Navin's extravaganza of music and dance is perfect for Bollywood music lovers. Click here to learn more and book tickets.
Brit Theatre bring some of the darkest chart and musical theatre songs to the Coliseum with Halloween Horror on Friday 18 October. Expect classics from The Phantom of the Opera, The Rocky Horror Show and Sweeney Todd in this spooky evening of perfect to gear you up for All Hallows Eve classics. Click here to learn more and book tickets.
The Greatest Hits of Motown return on Friday 24 January. Always a hit with Coliseum audiences, this stunning live show combines first class music with the slickest choreography and an amazing band to have you Dancing on the Ceiling with songs from Lionel Richie, The Temptations, Stevie Wonder, The Four Tops and many more. Click here to learn more and book tickets.
Direct from success at London's Lyric Theatre The Simon and Garfunkel Story comes to Oldham on Friday 31 January. Using projection, photos and original film footage, this 50th anniversary celebration also features a live band performing all the hits including Bridge Over Troubled Water, Cecilia and many more. Click here to learn more and book tickets.
On Saturday 1 February Lee Memphis King returns for One Night of Elvis. Lee is Europe's most successful Elvis tribute artist, recreating the essence of the King with consummate ease. In his new show he portrays Elvis at his peak, celebrating the iconic Vegas years from 1969 – 1977. Click here to learn more and book tickets.
With hilarious one-liners, laugh out loud silliness and a splendiferous injection of Big Band Swing, Crooners is a unique and quintessentially British twist on the Big Band genre. The band will be weaving their way through an impressive back catalogue of hits including Come Fly With Me, Fly Me to the Moon and Mac The Knife at the Coliseum on Saturday 15 February. Click here to learn more and book tickets.
Click here to see all forthcoming music events at the Coliseum.
---
Spotlight on: Carly Henderson, Head of Learning and Engagement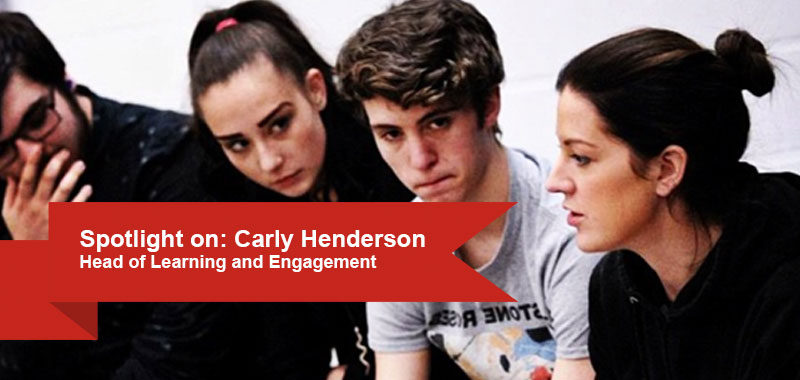 Introducing Carly, who heads the Coliseum's busy Learning and Engagement Department
How long have you worked at the Coliseum?
I've been here for nine years.
What is your favourite production that you've seen at the Coliseum?
I loved Mother Tongues From Farther Lands that formed part of the Alchemy Project. It involved working with our Women's Group, delivered with Jigsaw Homes and the Chai Project. It put the voices of South Asian women centre stage. I also really enjoyed Bread & Roses and A Skull in Connemara.
What is your favourite aspect of working at the Coliseum?
It has to be the culture of collaboration across Oldham. Colleagues from across sectors, such as housing, health and education, are working together to make Oldham a great place to live and work. Everyone is really committed and supportive of the role of the arts in the town. It makes my job a joy because I'm working with passionate people.
What are you currently working on?
I'm working on five projects at the minute so it's a really busy time for us. I'm working on the North West Drama Children's Shakespeare Festival, currently out delivering directorial visits in primary schools across Oldham and Rochdale and thinking ahead to the festival, which is on 11-12 July; I'm delivering sessions and collating work for our older people's festival, which we're delivering in partnership with Housing 21, that's on 18 July; and planning for the Local Lives project event with Regenda Group, which culminates in a performance here, also on 18 July; and co-ordinating our Hands and Hearts Dementia Friendly sharing, which is on 13 August. Please come and support this work!
What are you currently looking forward to?
I'm looking forward to Trojan Horse by LUNG Theatre and Black Men Walking by Eclipse. I think it'll be really interesting to have some new stories and companies on the stage at the Coliseum.
Can you tell us an interesting fact about yourself?
I will never turn down the opportunity to do karaoke – I can't sing, but that doesn't stop me!
---
Customer Experience Volunteers: Join us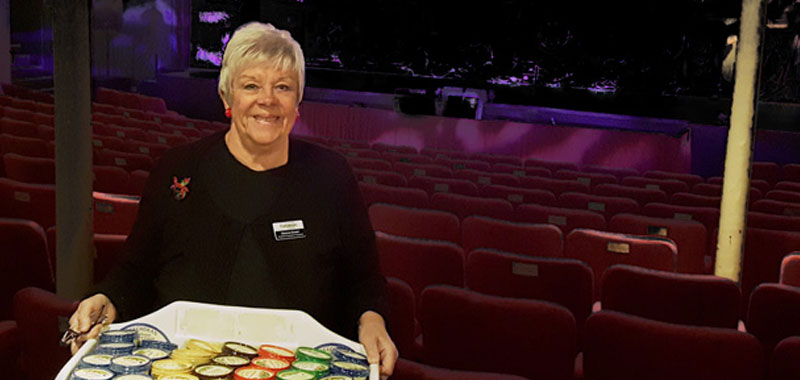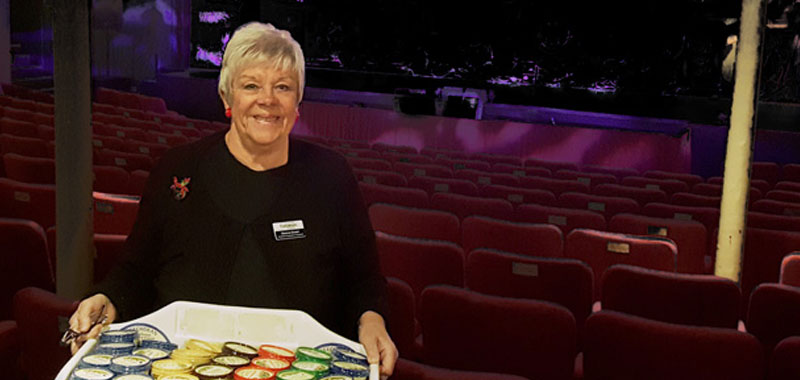 We're always on the lookout for friendly and reliable people to join our team of Customer Experience Volunteers, who help to look after our audiences from greeting them in the foyer, to selling programmes and ice creams, taking them to their seats and much more.
Customer Experience Volunteers must be 18+ and able to commit to a minimum of three months volunteering with us. No experience is needed as full training is provided.
Click here to learn more about becoming an Oldham Coliseum Theatre Customer Experience Volunteer or contact Heather Shaw, House Manager,  by phone on 0161 785 7021 or email heathershaw@coliseum.org.uk.
---
Oldham Coliseum Theatre gratefully acknowledges funding from:

Oldham Coliseum Theatre is a Registered Charity, No: 508829.
Oldham Coliseum Theatre Ltd Reg No: 1415547