January 2021 Newsletter
Although the beginning of 2021 hasn't turned out as anyone would have hoped we're looking forward to new opportunities and, further forward, a time when we can welcome you back to the Coliseum.
From the beginning of the Covid-19 crisis we have asserted that our theatre's historic doors will open to the public again when it is safe to do so. Now in our third national lockdown, we're working to reschedule events once again. If you have tickets for any upcoming events, including those which were due to be rescheduled from our Covid-secure season (cancelled due to the November lockdown), please bear with us whilst we work to secure new dates. We will contact all affected ticket holders as soon as we can.
Even though we're in lockdown, it's New Year, new opportunities here at the Coliseum. This month we've launched Micro Commissions 2021 to create new work to be experienced at home, we're working with our LGBTQ+ Arts and Culture Network partners on Pride Stages Bursary, and following the success of our community sewing project Stitch, we're asking people to create postcards of positivity using pictures and poetry, with exercises to try designed by award winning poet Nasima Begum.
Last but certainly not least, for the first time our UK Theatre Award nominated Teaching Theatre programme is going digital with a dynamic six-week course over Zoom to help develop creativity and employability skills for people under 30.
If you need to get in touch with us you can contact our Box Office team on 0750 890 3924 every Monday between 10am-4pm, alternatively you can contact us by emailing boxoffice@coliseum.org.uk.
---
Your feedback matters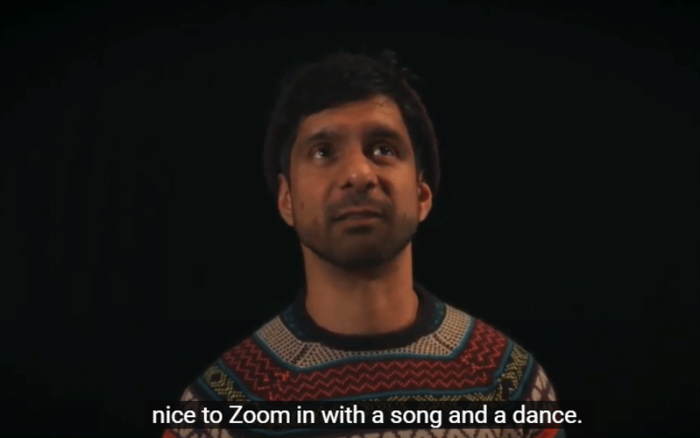 We know that your experience with the Coliseum online is very different to the experience of physically visiting the theatre, and we can't wait to be able to see you in person again as soon as we can. To inform our planning for the future, both near and far, we want to know what you thought of your online Coliseum experience, how it compared to other cultural experiences and what you think we should consider for the future.
Some of our online work since our doors closed in March are:
We've worked with Indigo, Baker Richards and One Further to develop a short survey. Please let us know what you think by taking the survey here.
Click here to take the survey: https://www.surveymonkey.com/r/XL3JBG6
Your responses are anonymous – they will be used to inform our planning as well as being added to responses from all over the UK to help produce a national picture. Our partners will only have access to your responses for analysis and will not be able to see any of your personal information.
Thank you for all your support.
(Pictured: Mitesh Soni in Winter Songs, part of the Advent Plays series)
---
Creating new work for 2021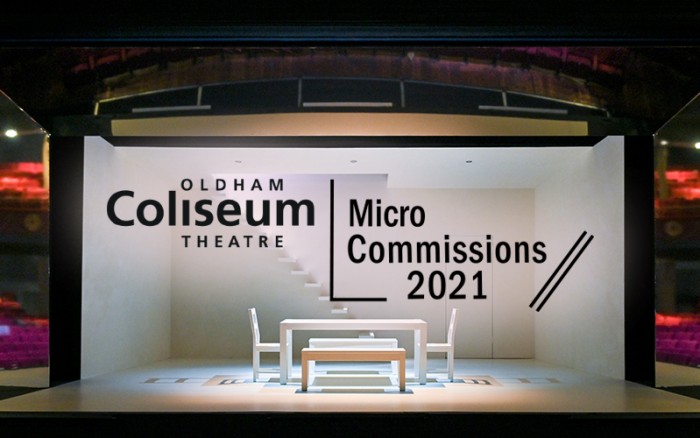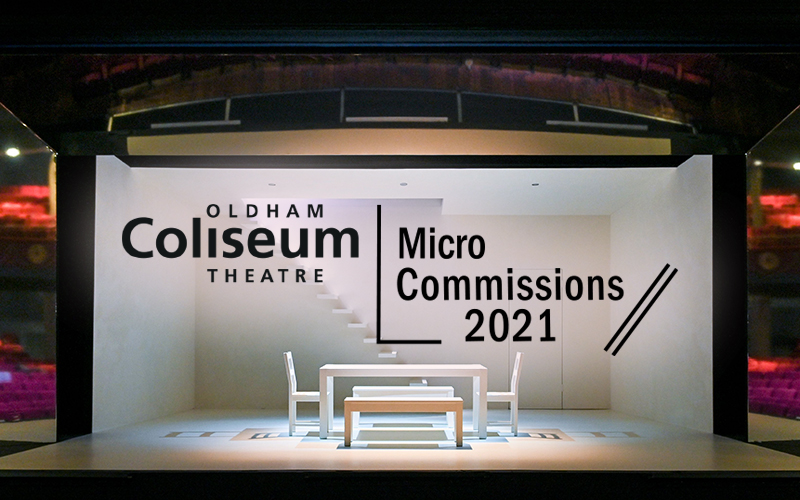 Exploring health and wellbeing, local stories or work for and with young people from Oldham, our Micro Commissions 2021 will support the creation of three new works designed to be experienced at home.
Few people would have predicted that we'd spend most of 2020 under restrictions to help keep us safe from a global pandemic, or that as we entered 2021 we would also enter our third national lockdown. We know that the way you experience the Coliseum has changed dramatically and as we move into 2021 we're investing in new ways to entertain, support and inspire.
Artistic Director Chris Lawson said: "Although the Coliseum's doors remain closed to help prevent the spread of Covid-19, our commitment to local artists, audiences and communities is unwavering. Last year we worked with our Greater Manchester neighbours at HOME, Manchester to commission the Poetry Health Service, a free website that embodies the importance of art in supporting our mental and emotional wellbeing. Micro Commissions 2021 is an extension and continuation of this work, offering more opportunities for Greater Manchester's artists to explore and create innovative and relevant art with support from the Coliseum's team."
For artists and companies Micro Commissions 2021 offer investment, support and a virtual platform to create new work for and about the world as we live in it today. The work could take any form, for example: video, audio, visual, text, or live performance.
Successful applicants will receive £1,000 investment, support in kind from the Coliseum's producing, marketing and production departments, space to film or record (within Government guidelines) and a platform to share new work online.
The deadline for submissions is Sunday 31 January. For further details visit https://www.coliseum.org.uk/work-with-us/micro-commissions/
The Micro Commissions will be shared between March and May 2021. Keep your eyes peeled for further information coming soon.
(Pictured: The set of Four Minutes Twelve Seconds, February 2020, designed by Anna Reid. Photography by Joel Chester Fildes)
---
Looking back at our first digital Christmas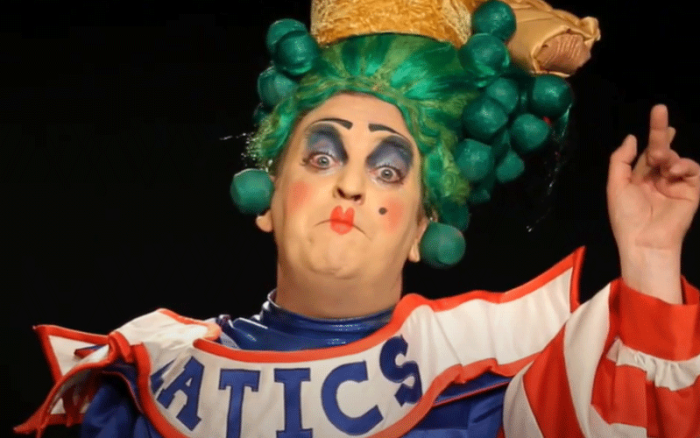 When the last national lockdown was announced in November we began work on a package of digital offers for the festive period and we were thrilled to see that you enjoyed them. With an offer to suit all ages and tastes, between our Panto Digital Storytelling, Advent Plays and Messages from the Dame, our festive digital work was viewed almost 30,000 times.
Advent Plays was a series of 24 short plays filmed on the Coliseum stage and shared on Social Media each morning from 1 – 24 December. Showcasing some of the North West's brilliant talent the 24 plays were written by 14 writers and performed by a cast of 25 actors. Each play responded to a different festive theme and was directed by Artistic Director Chris Lawson and filmed and edited by Digital Associate Grant Archer. We loved creating the Advent Plays series and we looked forward to seeing your reactions each day.
Panto Digital Storytelling was a set of two one-person pantomime tales told by beloved characters from our stage. Cinderella (Shorelle Hepkin) told her story as you've never heard it before, giving insight into what really happened at the Ball, and Dame Dotty Trott, AKA Jack's mum, (Richard J Fletcher) explained what really went on up the beanstalk and who the real giant killer is. Designed for young children Panto Digital Storytelling allowed families to invite characters they know from previous Coliseum pantomimes into their homes for the first time.
Messages from the Dame was our panto-themed take on the Pride of Britain, celebrating the great achievements of people in our area with a personalised message from our beloved Panto Dame, Dotty Trott (Richard J Fletcher). We received messages from far and wide telling us of your friends, families and co-workers achievements throughout the pandemic and Dame Trott recorded special messages for each which we sent directly to the nominees, also sharing a select few on our social media channels.
(Pictured: Richard J Fletcher as Dame Dotty Trott)
---
Postcards of Positivity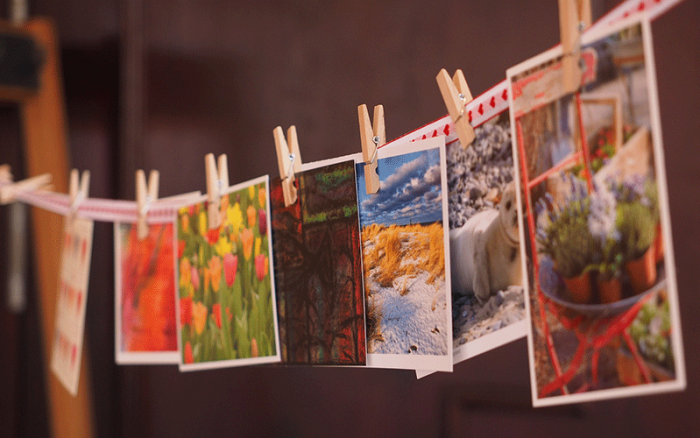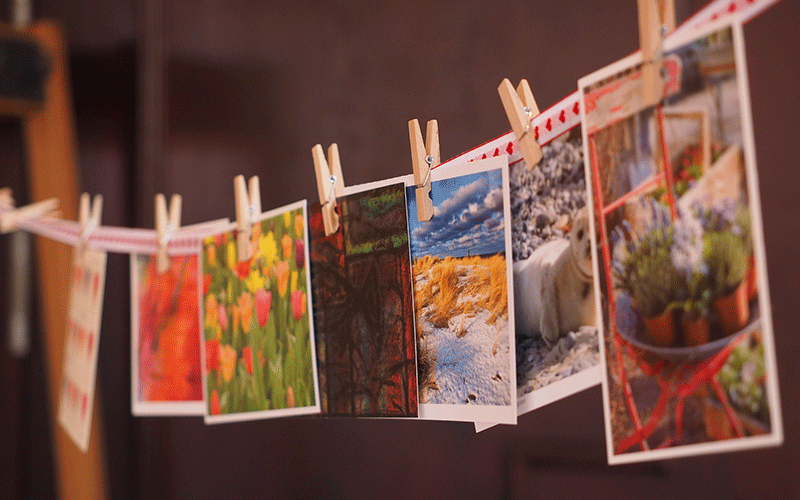 Following the success of last year's community sewing project, Stitch, we're launching a new creative opportunity for everyone to get involved in. Stamp invites people to post postcards filled with pictures and poems of positivity. Postcards can be sent to a friend or family member you are currently separated from and/or returned to the Coliseum to share with Oldham's communities.
Stamp is free for anyone to get involved in. You could create your own postcards from card or paper and download the poetry activity pack from our website, request a Postcards and Stamps Only Pack* if you have arts and crafts materials at home, or request the Full Stamp Pack* as below:
*Oldham residents only
Postcards: create your artwork on the front and write your poem on the back. You will get a few blank postcards in your pack, you can create as many as you like, either on your own or with other people in your household.
Paints, paintbrushes, coloured paper, patterned paper, coloured pencils: everything you need to make some bright, eye catching, amazing postcards. You can also use any other craft materials you have in your house.
Poetry activity pack: if you aren't yet confident with your poetry skills fear not, we've put together an activity pack of poetry exercises designed by award-winning poet Nasima Begum. You can also download the activity pack from our website if you have requested the Postcards and Stamps only pack.
Teabag: stick the kettle on and make yourself a brew! The teabags are organic, vegan, caffeine free, gluten free. Please check the ingredients on the back of the packet for any specific dietary advice.
Feedback form: we would love to know what you think of this project. You can send the feedback form back to the coliseum in the pre-addressed and stamped plastic envelope.
Stamps: use these to send your postcards of positivity to a friend or family member. We're sure it will make them smile.
Plastic envelope stamped and addressed to Oldham Coliseum: use this to send your postcards and feedback form back to the Coliseum so we can share your work with our communities. You can add as many postcards as you like, we can't wait to see them.
You can also share your work and feedback with us via email at LED@Coliseum.org.uk or on Twitter and Instagram using #ColiseumCreates @OldhamColiseum  
Request the pack you need by emailing LED@Coliseum.org.uk.
If you're the leader of an Oldham based community group please get in touch to request group packs.
Due to budgetary restrictions we have a limited number of Full Stamp Packs available, and so we ask that if you have access to arts and craft materials at home you request the Stamps and Postcards Only Pack. You also could create your own postcards from card or paper and download the poetry activity pack from our website.
Learn more about Stamp and download your activity pack here.
(Pictured: Postcards on a washing line)
---
Pride Stages Bursary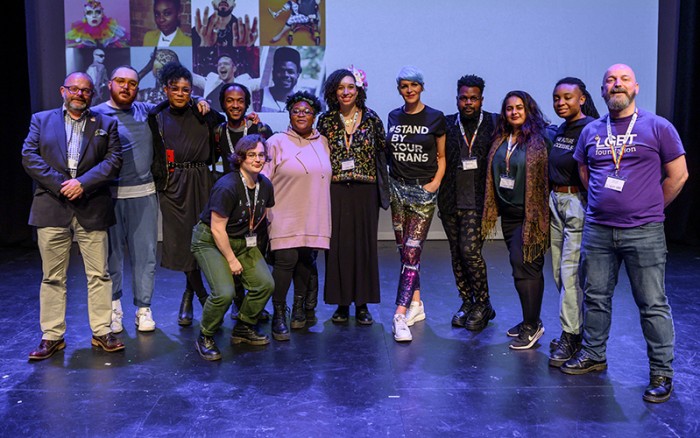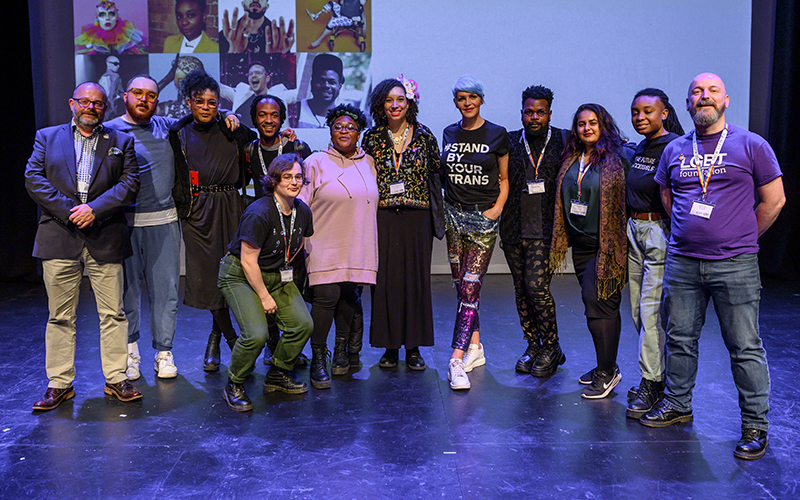 We're working with our LGBTQ+ Arts and Culture Network Partners on Pride Stages Bursary – giving an LGBTQ+ performer/company based in Greater Manchester the opportunity to develop a new performance to be showcased as part of Pride celebrations in 2021.
The Greater Manchester LGBTQ+ Arts and Culture Network – provides support, training and development for over 20 cultural organisations in the region working with LGBTQ+ communities, and creating opportunities for LGBTQ+ creatives across Greater Manchester.
Supported by four Network member venues Oldham Coliseum Theatre, The Met, Waterside Arts and The Lowry, the Pride Stages Bursary will include a cash grant of £1000, access to rehearsal space, and tailored development support from partner venues to create an exciting new performance celebrating LGBTQ+ communities.
Artistic Director Chris Lawson said: "Pride Stages is a fantastic opportunity for an LGBTQ+ artist/company to share their creativity and talent with communities across Greater Manchester. The pandemic has had a devastating effect on the careers and livelihoods of performers, and we're thrilled to be a part of this collaborative project with our Greater Manchester LGBTQ+ Arts and Culture Network partners in Bury, Salford and Trafford supporting and sharing this work."
Working within local COVID-19 guidance, the hope is that the performance will be showcased to socially distanced audiences at events in Bury, Trafford, Salford and Oldham in the summer, or if that's not possible, as part of digital programmes celebrating Pride across the region.
Paul Martin OBE, CEO of LGBT Foundation said: "After the amazing success of the Pilot programme, I'm thrilled that Arts Council England are supporting the next Phase of the Greater Manchester LGBTQ+ Arts and Culture Network. Alongside the great events, training, and opportunities we've got planned, I'm really looking forward to working with cultural leaders across Greater Manchester to see how we can improve access and inclusion for LGBT people, particularly in light of the impact of COVID-19."
Artists are encouraged to submit Expressions of Interest by Friday 29 January, 5pm.
To find out more, including how to apply, please go to: www.lgbt.foundation/PrideStagesBursary
Greater Manchester LGBTQ+ Arts and Culture Network members include: LGBT Foundation (lead), Bolton Library & Museum Service, Contact, hÅb, HOME, Hope Mill Theatre, Islington Mill, Manchester International Festival, Manchester Museum, Octagon Theatre, Oldham Coliseum, People's History Museum, Peshkar, The Lowry, The Met, Royal Exchange Theatre, University of Manchester, The Whitworth, Touchstones, Waterside Arts and Z-arts.
Associate Members include: akt (Albert Kennedy Trust), Art with Heart, Black Gold Arts, Dibby Productions, Family Gorgeous, George House Trust, Manchester Pride, Rainbow Noir, Sparkle, STUN Studios, Submerge, The Proud Trust, and Trans Creative.
To find out more, including how to apply, please go to: www.lgbt.foundation/PrideStagesBursary
Click here to download the Pride Stages Bursary call out and guidance
(Pictured: GM LGBTQ+ Network CEO Paul Martin OBE with artists. Photo credit Joel Chester Fildes)
---
Teaching Theatre goes digital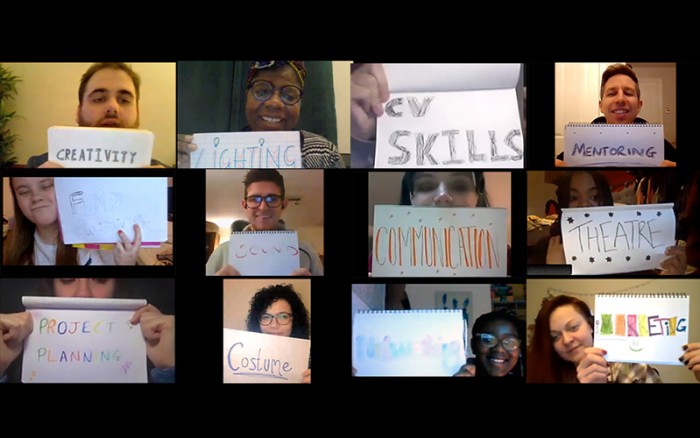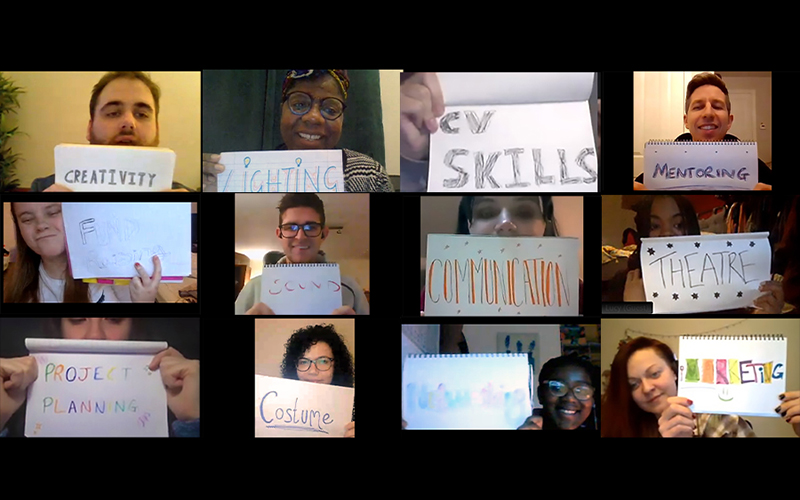 Not to be hindered by the ongoing pandemic, our UK Theatre Award nominated Teaching Theatre programme is going online this Spring, with a dynamic six-week course over Zoom that will help to develop creative and employability skills.
Teaching Theatre is a free course that allows you to work with theatre professionals to learn new skills, develop your confidence and put what you have learnt into practice by designing and delivering a creative project.
Take part in creative workshops

Learn how to plan and deliver your own creative projects

Learn project management skills including budgeting, safeguarding and health and safety

Build you confidence with top networking tops, how to pitch your ideas and fundraising

Receive CV support and individual mentoring to help you get to where you want to go

Have the opportunity to fain an

Arts Award

qualification

Take part in a Theatre Experience day at the Coliseum, focusing on technical theatre, lighting, sound, and wardrobe and watch some Coliseum shows.
To take part you must be aged between 16-30, not in education, employment or training and based in Greater Manchester.
Sessions take place on Zoom on Tuesdays and Thursdays between 23 February and 1 April.
For further information or to apply email chelseamorgan@coliseum.org.uk.  
(Pictured: Participants from the Coliseum's work with The Prince's Trust)
---
Take part in Project Intimacy this February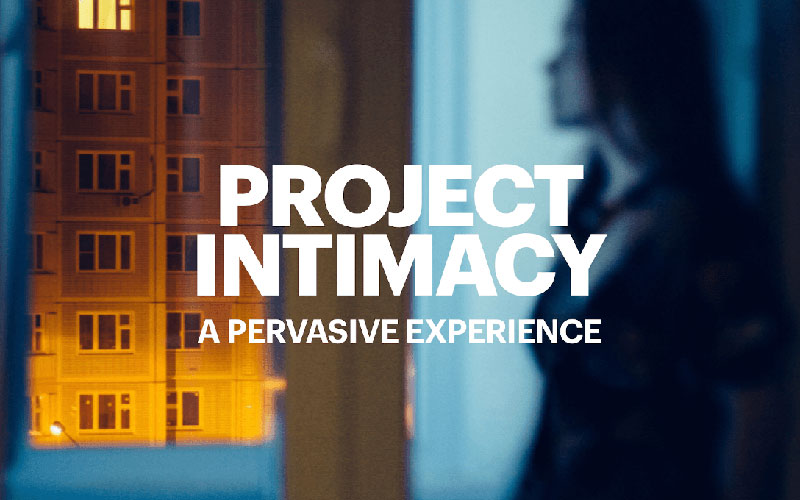 We're proudly supporting this exciting digital work from Riptide which aims to form new connections and combat isolation. 
Project Intimacy is a two-week experience in which people are paired with someone following the completion of a qustionnaire. Once paired both participants will receive daily instructions and through SMS text messaging they will form a remote pairing, and maybe a friendship.
Riptide have curated a carefully structured fortnight experience which is based on scientific evidence on how we make friends. We hope this project will encourage people to look beyond their own four walls and to find a meaningful connection with a stranger from across the world.
The experience runs from 10 – 24 February and is £15 per participant. Learn more here.
(Pictured: Project Intimacy)
---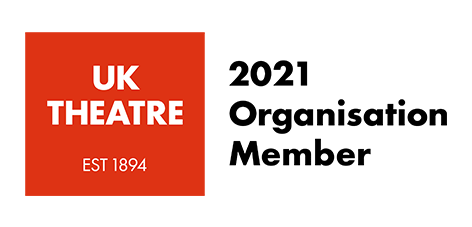 Oldham Coliseum Theatre gratefully acknowledges funding from:

Oldham Coliseum Theatre is a Registered Charity, No: 508829.
Oldham Coliseum Theatre Ltd Reg No: 1415547