Home For Christmas: A Commemoration at George Street Chapel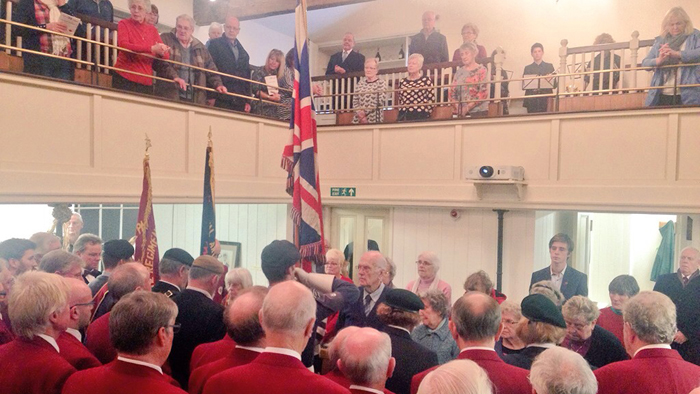 Last Sunday we held Home For Christmas in association with Age UK Oldham at the newly refurbished George Street Chapel. This commemoration featured readings of poems and letters written by servicemen and women from both The Great War and the present day.
There were performances, poems, and songs from TheatreLAB, The Young Rep, Full Circle, Saddleworth Male Voice Choir, George Street Chapel Volunteers, Oldham Youth Brass Ensemble and The Royal British Legion.
One woman was "moved to tears" by the Commemoration and another attendee commented that "it was lovely to see the generations performing together, it is great that the Coliseum and Age UK are working together in the town, especially at this time of year".
Another pensive attendee felt it poignant that "many of the peformers in the Young Rep Company are of a similar age to those young men who fought in the war."
The event was thoroughly enjoyed by audience members and participants and ticket prices included a donation to charities caring for both retired and injured service men and women.