Secondary Schools
In this Section:
Secondary Education Partnership Scheme
Workshops
Theatre Experience Morning
ArtsAward
Not what you're looking for? Have a look at our pages on:
Young People
Teaching Theatre
Primary Schools
Further and Higher Education
Under 26s Tickets
---
Secondary Education Partnership Scheme
The Secondary Education Partnership Scheme aims to inspire students through cultural activity, where they learn and become immersed in a range of creative processes, by building knowledge and understanding in all aspects of producing theatre.
The Scheme includes the following provision:
Inter-school performance: supported by technicians and directors, school groups create a piece of theatre, in response to a Main Stage Coliseum production and collectively perform on the Coliseum's stage.
Masterclasses: Coliseum practitioners will visit your school and can deliver masterclasses on all aspects of a producing theatre from stage craft to performance.
Theatre experience morning: students spend a morning at the Coliseum learning about all aspects of a producing theatre. This consists of a backstage tour, talks, panel discussions, workshops, and observations.
Teachers' forum and CPD: Oldham Coliseum Theatre holds termly events for teachers together with industry and education specialists linking directly to the Drama syllabus.
Theatre tickets: Schools are entitled to 3 x 20 tickets for Coliseum productions across the academic year.  This offer excludes pantomime.
"It is such a wonderful opportunity for our pupils to understand and learn what theatre is really about.  The project itself has created such excitement and the pupils involved are really enthused about the work.  Some educational experiences stay with you for life, and I have no doubt that for all the pupils involved in this project this will be one of them."
"It has been life changing for some of our students, and we just had the best time.  You have been inspirational and I thank you for being so positive and supportive with the students throughout this process, it has been a pleasure to work with you."
"I have worked with the Coliseum for nearly 10 years.  The education team adds value to lessons in my classroom, gives students real opportunities to perform and is supportive to teachers.  They offer diverse productions and respond effectively to schools year in, year out."
For more information about how the scheme can work for your school please contact Ben Cain on bencain@coliseum.org,uk or 0161 785 7006.
---
Workshops
The Coliseum offers workshops into all aspects of producing theatre from stage craft to performance delivered by a practitioner from our Learning & Engagement team. We offer standalone workshops or we can work with you to create a bespoke package of work to suit your students' area of exploration.
---
Theatre Experience Morning
The Theatre Experience Morning is aimed at secondary students and provides an insight into the work of a busy producing theatre. Students spend a morning at the Coliseum, where they meet professionals with different roles across the organisation from Production to Acting to Marketing. Students receive a backstage tour, take part in a panel discussion, workshops and observations. Each morning can be tailored to suit your specific requirements.
To discuss options or to book a workshop contact LED@coliseum.org.uk.
---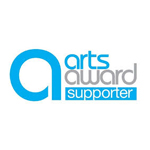 There are a number of ways that the Coliseum can support and enhance your Arts Awards delivery, ensuring young people aged up to 25 can gain access to a nationally recognised accredited qualification. We deliver regular sessions and specially designed tours, talks and theatre visits. Contact bencain@coliseum.org.uk or call 0161 785 7000 for more information.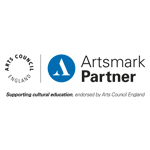 We are committed to supporting schools on their Arts Mark journey and offer regular CPD opportunities for teachers. Please get in touch with carlyhenderson@coliseum.org.uk or call 0161 785 7008 for more information.