Primary Schools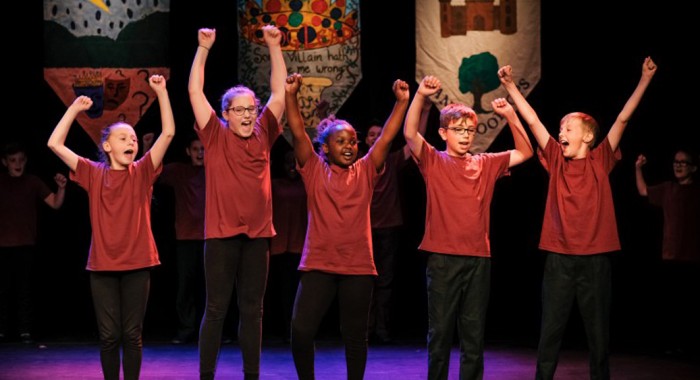 In this Section:
Children's Shakespeare Festival
Pantomime Workshops
Curriculum Enrichment
Arts Award and Arts Mark
Not what you're looking for? Have a look at our pages on:
Young People
Teaching Theatre
Secondary Schools
Further and Higher Education
Under 26s Tickets
---
Children's Shakespeare Festival
Run in conjunction with North West Drama Services Ltd, the Children's Shakespeare Festival is an inter-school performance that takes place on the Coliseum's Main Stage, enabling children to develop a deep understanding of Shakespeare's plays through compelling classroom drama.
Teachers are supported to deliver a scheme of work in its entirety to meet the needs of the School Curriculum. Each group is given the opportunity to perform a 10-minute piece of theatre on the Coliseum's Main Stage. This is a unique and exciting experience for Key Stage 2 children.
If you'd like to discuss how your school could get involved in the Children's Shakespeare Festival, please contact Ben Cain, Learning and Engagement Officer on 0161 785 7006 or bencain@coliseum.org.uk.
---
Pantomime Workshops
Pantomime is often the very first piece of theatre children see and our Learning and Engagement Department can bring some of that special Panto magic to your school!  Each year, the Learning and Engagement Department run special workshops to accompany the Coliseum's annual pantomime.  In 2020, the pantomime will be Aladdin.
The production of Aladdin has accompanying workshops that bring a huge amount of fun to your classroom but will also encourage team building and communication skills, by exploring the exciting theatre style of pantomime, characterisation, pantomime conventions as well as the story of Aladdin. Using props and costume, children learn new skills and will get to act out their own mini pantomime.
The workshop is ideal for Primary school children at Key Stage 1 and 2. Workshops take place in school and can be delivered before or after seeing the production at the Coliseum.
"The panto workshop and acting skills make a great session."
"We all came away understanding lots of theatre information especially how stage direction are input into theatre.  A few children showed good acting talents that we had never seen before."
"Wow, what a great day!"
For more information contact LED@coliseum.org.uk
---
Curriculum Enrichment
Our Curriculum Enrichment Programme provides schools with cross curricular, creative approaches to engaging children in a range of topics. This may include a one-off day of dramatic exploration into a subject area, a term of activity during PPA time, with a specific class or a full day of activity a week, working across key stages (on average six sessions depending on your timetable).
Each programme can be tailored specifically towards your school's needs, neatly tied in to the National Curriculum, providing children with stimulating opportunities to engage in areas of study through drama and theatre, whilst augmenting the work of the classroom teacher. Each class programme will be tailor made to meet desired objectives; taking the lead from each teacher to research and develop thought provoking and imaginative practical sessions.
Examples include:
KS1

English

Fairy tales, storytelling and the development of character.

 

Geography

Exploring key human and physical features of place through a dramatic expedition.

 

Maths

Investigating Maths through story. Children take on the role of detectives to solve a series of clues.

KS2

History

 

Time travel to Ancient Greece, developing knowledge and understanding of the civilization's influence on the world using objects/story as stimulus.

 

 

Researching and exploring local history through drama.

 

English

 

Exploring and affirming setting, character and atmosphere in writing; integrating dialogue and characters' motives and actions.

 

 

 
Prices
£300 (inc VAT) – One-off day of exploration.
£2400 (inc VAT) – One full day per week for a full term
(Half days and CPD options are also available)
If you would like to discuss a Curriculum Enrichment programme for your school in more detail, please contact Ben Cain, our Learning and Engagement Officer on bencain@coliseum.org.uk or 0161 785 7008.
---
Oldham Coliseum Theatre is an Arts Mark and Arts Award Supporter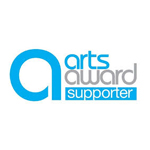 ­There are a number of ways that the Coliseum can support and enhance your Arts Awards delivery, ensuring young people aged up to 25 can gain access to a nationally recognised accredited qualification. We deliver regular sessions and specially designed tours, talks and theatre visits. Contact bencain@coliseum.org.uk or call 0161 785 7000 for more information.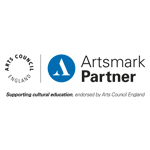 We are committed to supporting schools on their Arts Mark journey and offer regular CPD opportunities for teachers. Please get in touch with carlyhenderson@coliseum.org.uk or call 0161 785 7008 for more information.