Coliseum Creates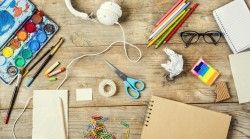 We would like to invite you to take part in #ColiseumCreates, fun activities for all the family. 
Why not get creative outdoors with your little adventurers, or become a storyteller using our Coliseum Cubes? See if your little ones can recognise some Oldham landmarks whilst they give the Coliseum a bit of colour.
Young people and adults can design some costumes for three charismatic characters, find the perfect place in your home to set a play, write a monologue exploring lockdown or write a duologue for some colourful characters who have previously graced the Coliseum stage.
Each activity has been created with an age range in mind, and can be adapted for all to enjoy!
You can win four tickets to next year's family show The Jungle Book by sharing any of the work you have created, or by sending us photos of your family taking part in the #ColiseumCreates activities.
It could be a photo, drawing, comment, or story – the more you share the more chances you have to win!
You can share on Social Media using the hashtag #ColiseumCreates or send an email to LED@coliseum.org.uk.
You can also post your discoveries to: Learning & Engagement Office, Oldham Coliseum Theatre, Fairbottom Street, Oldham, OL1 3SW.
Please note: You must get written permission from your parent/ guardian to send your responses if you are under the age of 18.
---
Colour-in Coliseum (children aged 10 and under)
The Coliseum needs some colour! See what Oldham landmarks you can see, add your own and give the Coliseum some colour.
Download the colouring-in sheet:
Colour-in Coliseum WORD
Colour-in Coliseum PDF
---
Outdoor Adventures- Outdoor Adventures & I Spy (children aged 12 and under)
Let's go on an adventure! With your grown-ups, go on a walk outside your home. It could be around your neighbourhood, your local park, or even somewhere further away.
What can you spy when you are walking? Can you create some art with nature?
Download the guides:
Outdoor Adventures Guide
Outdoor Adentures – I Spy
---
Coliseum Cubes (children aged 12 and under)
Create your own exciting stories using our Coliseum Cubes. Working together with your family, let's see where your imagination takes you! If you don't have access to a printer you can copy our template onto paper and create your own.
Download the template:
Coliseum Cubes B&W PDF
Coliseum Cubes Colour PDF
---
Create a Costume (ages 7+)
Have you ever watched a performance at the Coliseum and been amazed by the bright, extravagant costumes? Did you ever wish that you could wear a costume that transforms you into a completely different person? Had you ever hoped to design a theatrical costume yourself? Well the Coliseum needs you to Create a Costume!
Download the guide:
Create a Costume Activity Guide
---
'Set the Scene' Photo Challenge (family activity)
What if one room of your house was the setting for a play? Who is in the room? What is going on? You decide when you sent the scene.
Download the guide:
Set the Scene Photo Activity Guide
---
'Off Out' Monologue Challenge (ages 11+)
Cast your mind back to the beginning of the UK lockdown and create new monologue focusing on a character's daily trip out of the house. Where are they going? What is their story?
Download the guide:
'Off Out' Monologue Challenge Guide
---
'Take Two' Duolouge Challenge (ages 11+)
Over the past 135 years we've seen some colourful characters light up the Coliseum stage. Can you write a scene that brings two characters from our previous productions together?
Download the guide:
'Take Two' Duologue Challenge Guide
---
Stitch: Patches of Positivity 
People across Oldham are joining our creative community project, Stitch, making patches of positivity. Learn more here. 
---
All illustrations by Rose Sergent – rosencrantzzz.com