Get Behind Us!
Thank you to everyone that donated to our first Crowdfunder
This campaign ran from 28 September – 9 December 2020
On 28 September 2020 we launched the Coliseum's first ever Crowdfunder. Following the postponement of the 2020 pantomime due to the coronavirus crisis we reached out and asked people to support the theatre and help save Christmas in Oldham for generations to come.
#GetBehindUs raised a phenomenal £53,907. We could not have expected this level of wonderful support and we want to send the biggest thank you to everyone who has helped us towards this.
---
Thank you to our #GetBehindUs supporters.
Your support means the world to us
Businesses and Trusts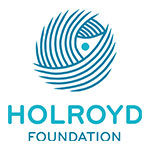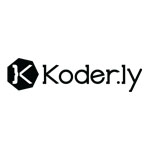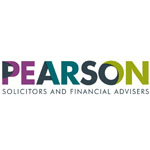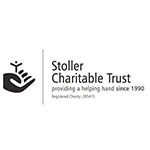 ---
Panto Super Stars
Anthony Ashton
Matthew and Lynne Bowker
Rachel Hollister
Frank and Judith Rothwell
Joe Royle
Su Schofield
Beryl Williamson
---
Get Behind Us Dames
Terry Flanagan
Karen Naylor
Tim Naylor
---
Encore
Mina Anwar
Brigit
Chadwick & Company
Craig Dean
Keith Etherington
Sarah Hazelgrove
Robin Herford
Julie Hesmondhalgh and Ian Kershaw
Ian Jackson
Jade Power
Jennifer Sims
---
Coliseum Chorus
Robert Cragg
Roger Gould
Liz Headon
Jason Healey
Gemma Langford
Hillary McGowan
Rhiannon Price
Hannah Roberts
Karen Salisbury
---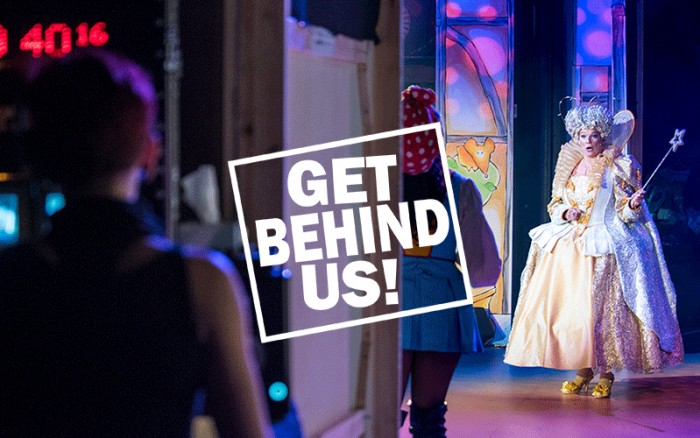 For over 100 years generations of people from Oldham, Greater Manchester and across the North West have come to Oldham Coliseum Theatre to experience the magic of our nationally renowned pantomime and enjoy our year round programme, ranging from award-winning drama to music and comedy.
This year to keep all our wonderful audiences safe and adhere to social distancing guidelines, we can't present the pantomime. The Coliseum's pantomime runs for three months presenting over 80 live performances. With 35,000 people coming to see the show during the run our auditorium is regularly at 90% capacity, and the foyer and bar spaces are busy with happy families purchasing drinks, sweets and merchandise before the show and in the interval.
The Coliseum is a charity and having been closed with no ticket income since mid-March – and having had to cancel or reschedule our programme of drama, music and comedy we're facing a very tough Christmas and an uncertain future.
Since we closed the theatre to the public we have been working closely with the Government and our industry body, and we are incredibly grateful for all the support the Coliseum has received. An urgent fundraising campaign was our only available option to help secure the Coliseum's future.
Having already postponed our pantomime to 2021 because it is not possible to present it with social distancing, very sadly we had to cancel our socially distanced production of A Christmas Carol due to the second UK lockdown which commenced on Thursday 5 November. However, in the lead up to Christmas your support has helped us to keep some panto magic alive for children in our area, taking pantomime stars into schools to tell their stories as they've never been heard before.
"Bright Futures School have attended the pantomime at Oldham Coliseum for a number of years now. We have also booked workshops that have taken place both at the theatre and in school. Visiting the theatre to watch a show can be problematic to pupils with autism – they are faced with loud music and sound effects, darkness, sudden noises, variable lighting and new smells. The way that Oldham Coliseum prepared our children and catered to their needs enabled all of the children to not only access the pantomime but thoroughly enjoy the experience.
"When attending the theatre the children are able to interact with people working in the theatre and meet others from the local community forging links and memories. The workshops give the pupils the freedom to see the world from a new perspective and practice scenarios to help them deal with day to day life. I cannot express how valuable both the workshop and pantomime experiences are for our pupils." – Alex Ludlam, teacher at Bright Futures School
"I joined Oldham Repertory Theatre Club in 1962. Friends and I went every Wednesday night (a different show every week!) and I have seen every panto. The theatre only closed at Oldham Wakes when the whole town closed down. We also used the theatre bar as our local, there most nights of the week!! We made many friends there. Please support the theatre as much as possible… It is a huge part of the history and future of Oldham." – Campbell Robertson, Theatre Patron.
The Coliseum contributes millions to Oldham's economy and has helped to launch the career of many famous faces. Income from our work on stage helps to fund our vital work in the communities of Oldham with over 50,000 sessions per year – supporting some of the most underprivileged young people in the country, working with people with additional needs, offering training, bringing our richly diverse population together and building confidence.
We believe the Coliseum, its history and its future, are worth fighting for. 
---