Forshadowing the Coliseum of today in programmes from long ago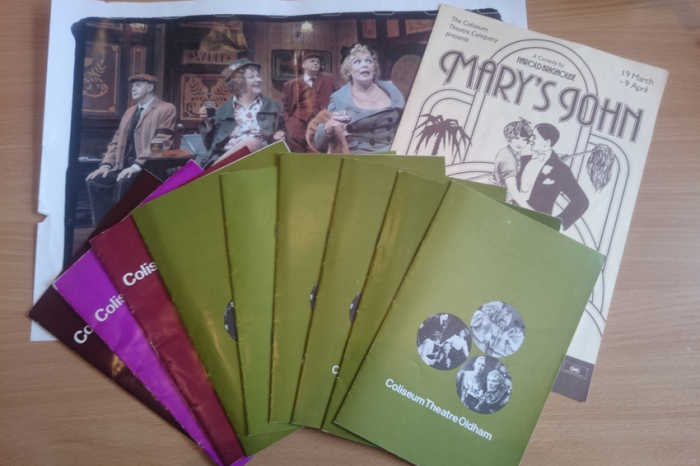 Shirley Bassey once sang: "It's all just a little bit of history repeating." It is an appropriate sentiment for the Coliseum as this season continues, and a former regular visitor to the theatre has taken us on a trip down memory lane that foreshadows forthcoming productions.
Alan Spencer, now living in Somerset, has very kindly donated a collection of programmes from Coliseum productions ranging from July 1973 to May 1976, alongside a 1983 programme for Mary's John. Another source has also located and donated a limited edition print from 1997's Saturday Night at the Crown.
These productions featured the regular performers of Oldham Rep, including the late Anne Kirkbride appearing in several shows, usually alongside Kenneth Alan Taylor and Judith Barker.

Of course, Judith is returning to the Coliseum on 16-17 July to direct Putting It Together featuring members of the Saddleworth Drama Centre, which promises to do what so many productions here have done in the past: showcase the stars of tomorrow.
This isn't the only timely reminder from these programmes. Staring out from the back of the 1983 programme for Mary's John is none other than Ken Dodd, who is also returning to the Coliseum on 7 May. Ken's marketing has moved on a long way since the days when a caricature and some plain text was all you  needed to sell a show!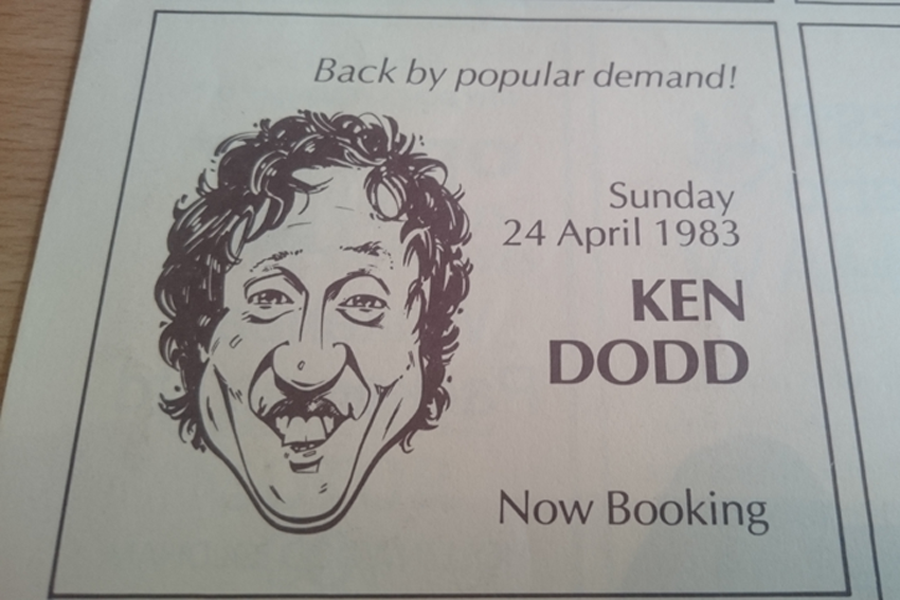 One last spooky detail from these programmes came when the first one out of the envelope turned out to be for Olde Tyme Music Hall – an evening of variety 'by popular demand'. Not only does it offer shades of forthcoming show Magnificent Music Hall (here on 7 May), and not only does it feature a return appearance by Anne Kirkbride – who had temporarily left the Rep to undertake fifteen weeks on Coronation Street – but the date of the production was "Tuesday April 8th until Saturday April 19th, 1975" – exactly forty years ago this week.