Flashback Friday!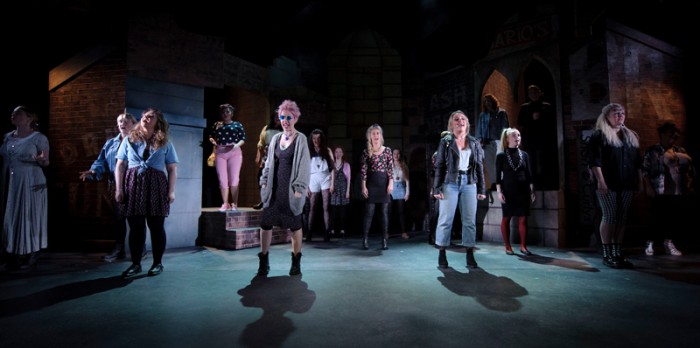 It's nearly the end of the run of Dreamers (must close tomorrow, Saturday 4 July) so that means there's only three more performances of the play that's got everyone talking.
And it's got us talking in the marketing team too.  So, here are some thoughts we've had in what we're calling #FlashbackFriday.
1. Dungarees, doc martens, tie-dye is back in fashion – we're reliably informed by this month's Vogue – but it's a difficult look to get right.  We reckon the character Adele (played by Gemma Wardle) managed to pull it back from the brink.  And was probably dressed sensibly for the Oldham climate.
2. Bit of debate in the office about whether Oasis was better than Blur or vice versa. Although we all agree the whole cast rendition of a certain Oasis monster hit at the end gave us all goose bumps.
3. Now we're firmly in '90s fashion mode, which Dreamers character's dress sense and character do you identify with? We can see ourselves in every character.
4. Back to music, what's your favourite song from Dreamers? The Smiths has been on rotation here.
5. We're now cooking up musicals inspired by nightspots (don't worry Lindsay, Cathy and Carol, your jobs are absolutely safe) so what pub or nightspot should have a musical written about it? And why?  We're busy casting Weatherspoon's The Musical.
Enjoy Dreamers.  And we'll see you in September at Hot Stuff (Friday 4 September – Saturday 26 September) our hot, hot, hot '70s / '80s inspired musical featuring songs like Blame It On The Boogie, Nutbush, Le Freak, D.I.S.C.O, Addicted to Love and Hot Stuff.