February 2021 Newsletter
We were gladdened to hear the Government's new roadmap to recovery earlier this week showing a light at the end of the tunnel for what has been a year unlike any other. The encouraging news means that we can now start to make real plans for reopening the Coliseum when it is safe to do so.
Whilst we've been closed we have remained busy creating and sharing great art and opportunities for all of our audiences and participants to experience and enjoy, and this Spring will be no different. We're holding our first ever Digital Season packed full of interactive events.  
You don't have to wait for our doors to open to return to the Coliseum – you can come inside without even leaving your home in our very own murder mystery Whodunnit at the Coliseum?, journey to a parallel universe in 360-degree Virtual Reality theatre show PETRICHOR, experience interactivity through your phone, your computer and your letterbox with The Lucky Ones and forge a new connection with Project Intimacy, explore an unknown city with Have Your Passport Ready and go on a storytelling walk adventure with Hidden Winter.
On top of all this, we've selected seven artists/companies to receive our Micro Commissions, all of whom will be making even more great work for you to experience online this Spring.   
Plus children aged 4+ can learn to be superheroes with The Adventures of Golden Galaxy, Spikey and YOU, created specially as part of our #ColiseumCreates package of family activities, and we invite you to join us for Culture and Chips next Wednesday to chat about all things arts in the community.  
If you need to get in touch with us you can contact our Box Office team on 0750 890 3924 every Monday between 10am-4pm, alternatively you can contact us by emailing boxoffice@coliseum.org.uk.
---
Our Spring 2021 Digital Season
---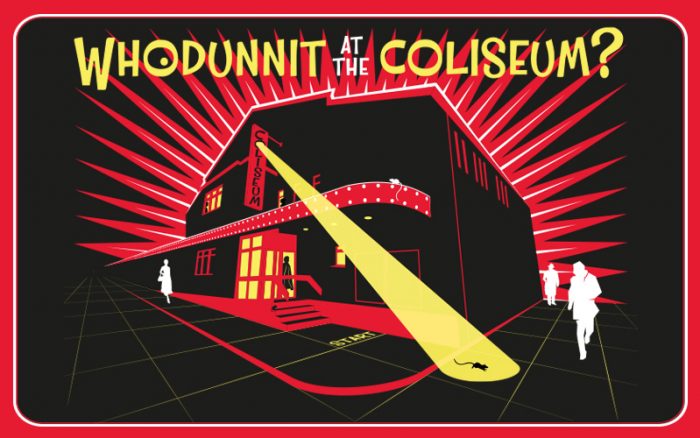 Oldham Coliseum Theatre and Front Room Productions present
Whodunnit at the Coliseum?
Friday 9 – Sunday 25 April 2021
Tickets: £12 / household £20
It's 1954 and you've just arrived at the Coliseum for the opening night of Shakespeare's Macbe…The Scottish Play.
Moments before curtain up, Front of House Manager Edward Fitch is found… dead!
Everyone is a suspect – and it's up to you to figure out whodunnit.
Some say this particular play is cursed, and we're inclined to agree… after all, there was also that accidental stabbing in '47*…
With '50s inspired musical numbers, this tongue-in-cheek interactive murder mystery is part theatre, part film and part video game, all taking place online.
Return to the theatre for the first time since March 2020 without physically leaving your home. You will be presented with a series of choices that determine which scenes you see, and have the chance to explore the historic Coliseum building on a special game board taking you to familiar spaces, plus rarely seen backstage areas.
Whodunnit at the Coliseum? runs online from Friday 9 – Sunday 25 April 2021. Tickets are valid for two days (the date you book and the following day). Click here to learn more and book tickets.
On the opening night of Whodunnit at the Coliseum? we are also holding a special post-show Q&A over Zoom. The Q&A is free but must be booked. 
(Pictured: Whodunnit at the Coliseum? promotional image)
---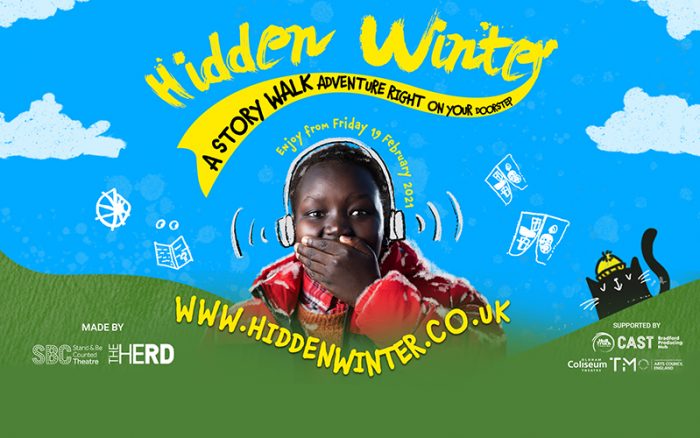 Stand and Be Counted (SBC) Theatre in association with Oldham Coliseum Theatre, Theatre in the Mill, Cast and Hull Truck Theatre, funded by Bradford Producing Hub and Arts Council England.
Hidden Winter
Available now
FREE
Whether you're walking around your local park, or staying at home, Hidden Winter is a brand-new story walk adventure, perfect for livening up your lockdown.
Designed as an exciting way to present theatre during lockdown restrictions, this interactive adventure follows eight-year-old Hiba, a mischievous cat, and a trail of winter clothes in a story celebrating the joys and difficulties of making friends in a new place.
Hidden Winter has been co-created with young asylum-seeker children and families in Bradford and is available for free in English and Arabic, with how to play instructions and an activity pack.
Experience for free at www.hiddenwinter.co.uk
(Pictured: Hidden Winter promotional image)
---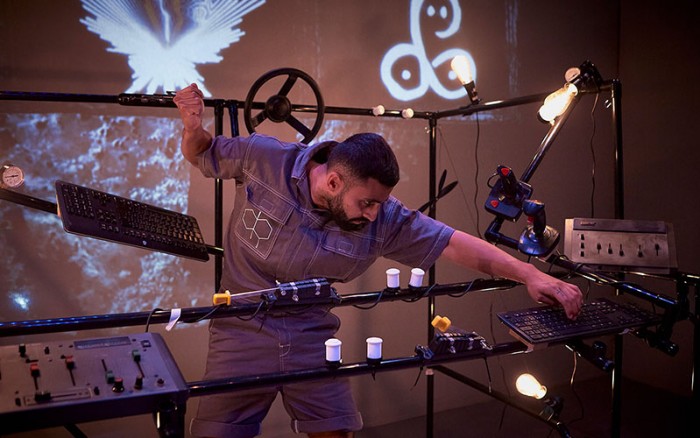 A MATCHBOX production by ThickSkin
PETRICHOR online
Monday 1 – Sunday 7 March
Tickets: £7.50
Step into a new world, where every single day is exactly the same. Petrichor is a dystopian reality, where every moment is muted, managed and monochrome. Nothing bad ever happens. Nothing good does either. Excitement and happiness have been traded for a world without pain and suffering. A chance meeting brings two unlikely individuals together and offers a small glimpse of what life could be.
Could there be something more than this?
PETRICHOR is a 360-degree experience with action happening all around you. The experience can be viewed on smartphones and tablets, with or without a VR headset and you can move your device to follow the action around the space, for this reason we do not recommend you watch on a computer, laptop or smart TV. We also recommend wearing headphones as PETRICHOR uses sound to direct you where to look.
PETRICHOR will run online from Monday 1 March, 9am – Sunday 7 March, 11.59pm. The experience lasts 35 minutes and you can watch it at any time during the week. Click here to learn more and book tickets
(Pictured: Dominic Coffee in PETRICHOR. Photo by Ray Chan)
---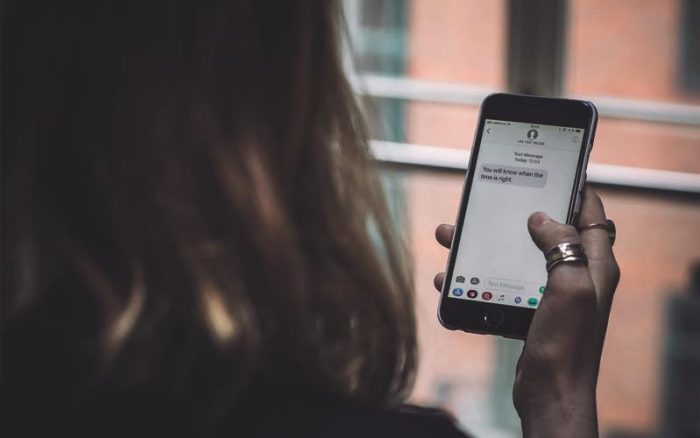 Riptide in partnership with Oldham Coliseum Theatre
The Lucky Ones
Saturday 20 – Friday 26 March
Tickets: £40 each (£30 each for teams buying in teams of 3 or 4)
Part theatre, part video game, part escape room, The Lucky Ones is a week-long digital experience that comes to you via your phone, your laptop and through your letterbox.
Dive into an immersive adventure that augments your surroundings and where you are the main character. Play as a team or go it alone in this interactive, immersive experience. Your choices will directly impact where the story goes.
The Lucky Ones is unlike anything you have seen before. It is surprising. It is magical. It is unexpected.
You will receive a pre-show questionnaire from Riptide which you will need to fill in before Wednesday 17 March. Your first contact as part of the experience will be made on Day One (20 March), from there you will have parts of the narrative fed to you across the week. There are no strict time commitments, it is designed to work alongside whatever you have on.
The experience is 100% distanced and devised with social distancing in mind.
The experience runs from Saturday 20 – Friday 26 March and tickets must be booked by Friday 12 March. Click here to learn more and book tickets.
(Pictured: The Lucky Ones promotional image)
---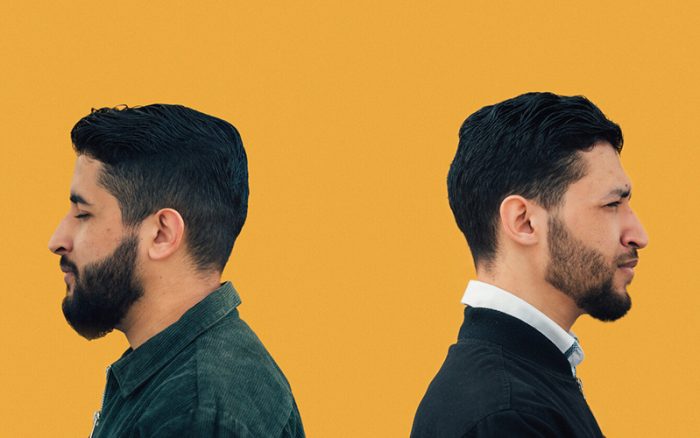 Stand and Be Counted Theatre
Have Your Passport Ready
Available now
FREE
Led by brothers Khaled and Mohammad Aljawad from Syria, now based in Sheffield, Have Your Passport Ready is a virtual experience that explores an unknown city without an interpreter as audiences become players collecting evidence to prove their right to remain in the UK.
Have Your Passport Ready was named 'Game of the Week' by The Observer.
★★★★ "A rare documentary piece… an altogether simpler format than Charlie Brooker's benchmark Netflix extravaganza Bandersnatch, but often just as affecting." – The Guardian
★★★★ "Important and engaging… loaded with gallows humour and crackling with barely suppressed anger." – The Stage
This short film-meets-video game is made by Stand and Be Counted (SBC) Theatre, the UK's first Theatre Company of Sanctuary. It was commissioned by Knaïve Theatre to launch the inaugural season of Knaïve Theatre presents: A Digital Lyceum.
Have Your Passport Ready is available to play for free online at www.haveyourpassportready.co.uk
(Pictured: Have Your Passport Ready promotional image)
---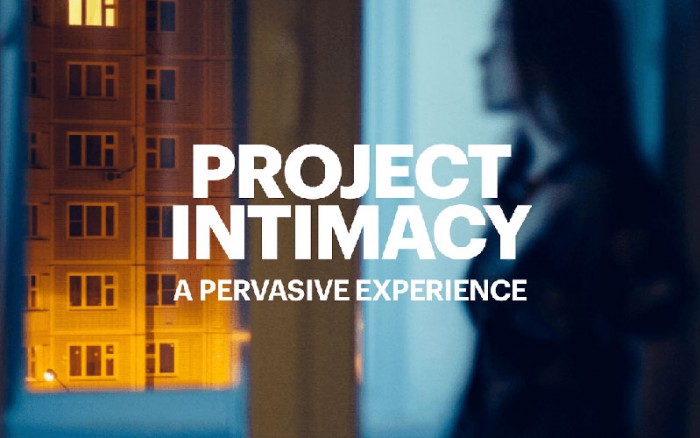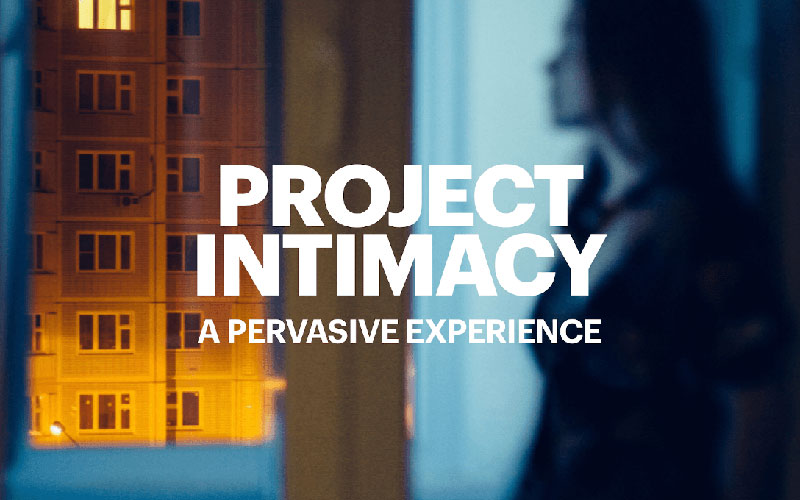 Riptide supported by Oldham Coliseum Theatre
Project Intimacy 
Thursday 4 – Thursday 18 March
Tickets: £15
The way we engage with the world and connect with others has changed overnight. Project Intimacy is a two-week experience which aims to form new connections and combat isolation with people from across the country.
Before the experience begins you will complete a questionnaire and based on your answers you will be paired with someone for a two-week experience. Once paired both participants will receive daily instructions, and through SMS text messaging form a remote pairing and maybe even a friendship.
Riptide have curated a carefully structured fortnight experience which is based on scientific evidence on how we make friends. We hope this project will encourage people to look beyond their own four walls and to find a meaningful connection with a stranger from across the world.
Project Intimacy runs from Thursday 4 – Thursday 18 March. Click here to learn more and book.
(Pictured: Project Intimacy promotional image)
---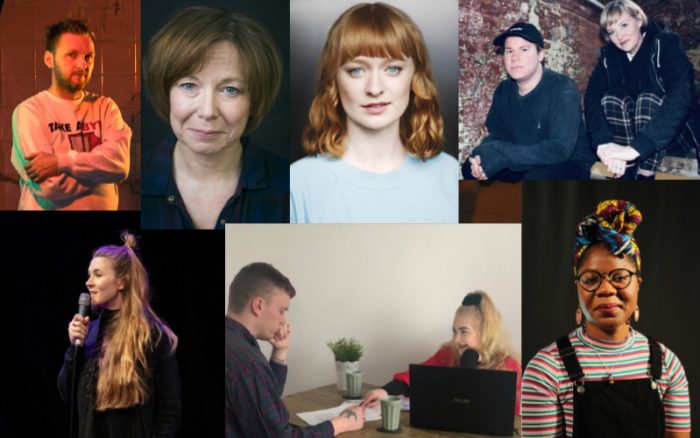 Micro Commissions 2021 
Seven artists have been selected for our Micro Commissions to create new work designed for audiences and participants to experience online.
Exploring themes of health and wellbeing, local stories or work for and with young people from Oldham, the selected works respond to the world as we live in it today, almost one year on from the beginning of the pandemic.
Theatre director, writer and actor Joyce Branagh's The Newcomer will explore the joyous true story of a survivor of a WWII Nazi German concentration camp who came to Oldham aged 12.
Multi-disciplinary artist and facilitator Jade Williams will run a creativity and wellbeing project for young people to explore Black British figures with a view to honouring them in a creative way.
Digital Artist Grant Archer will investigate how the events of the past year can be turned into a positive to drive us forward, reflecting the impact of the health and wellbeing of society as a whole.
Tameside-based artist Tori Burgess will create an audio drama for families – A Tale of Two Giants – based on the Saddleworth folk tale of Alphin and Alder, framed as a precursor or accompaniment to a walk around the natural beauty on Oldham's doorstep
Dare to Know Theatre's community verbatim piece The Wobble Room will follow the story of nurses working in ICU wards at Oldham Royal Hospital, celebrating and documenting the dedication and heroism that nurses have shown throughout the pandemic.
Caitlin Gleeson's One Foot In Front Of The Other will be a collection of six short thematic audio pieces that will explore health and wellbeing through the lens of walking, based on Caitlin's own recovery journey from Long Covid.
Chloe Heywood and Rowan Prescott will create a 25 minute filmed play about growing up in Oldham, filled with authentic stories, comedy and laughter.
The Micro Commissions will be shared this Spring. Keep your eyes peeled for further information coming soon. Learn more here.
(Pictured: Grant Archer, Joyce Branagh, Tori Burgess, Dare To Know Theatre, Caitlin Gleeson, Rowan Prescott and Chloe Heywood, Jade Williams)
---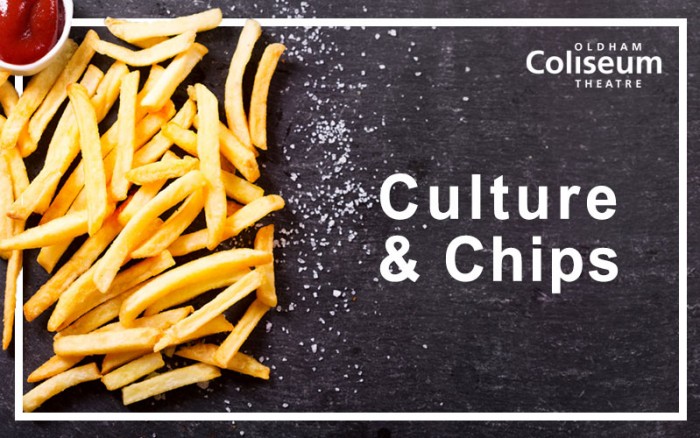 Culture and Chips 
Wednesday 3 March, 5-7pm
FREE
Culture and Chips is a meet up for audiences, participants, artists and all members of our local community to discuss arts and culture in Oldham and Greater Manchester (over chips, because discussions are always better over a bag of chips).
For this month's meet join Learning and Engagement Officer Chelsea Morgan, Najma Khalid and John Tomlinson to chat about how the Coliseum, and the arts in general, can work with and engage communities.
Najma Khalid is a community development consultant from Oldham. She works to impact social change; her work centres on celebrating diversity, cohesion, building bridges, bringing communities together and developing inter-cultural dialogue.
John Tomlinson is a founding member and Executive Director of Stand and Be Counted (SBC) Theatre, the UK's first theatre company of sanctuary. He is also Producer at Sheffield Theatres and an expert in producing large-scale community productions and community practice.
Open to anyone, whether you currently engage with the Coliseum or not, this is a space to discuss what you'd like to see and how the Coliseum can best serve the community in the future. We invite guests from Oldham and beyond to talk about their practice, connection to Oldham and vision for the future. Three questions will form the basis of each meet up to get the discussions going, topics will be set by the attendees, and then there is an open space to chat more broadly.
When we're able to meet in person we'll provide the chips. Until then, we're holding Culture and Chips over Zoom – meaning it's a BYOC (Bring Your Own Chips) event.
Culture and Chips is free to attend but must be booked. Places are limited to enable all attendees to have a voice and be heard.  Click here to book.
(Pictured: Culture and Chips promotional image)
---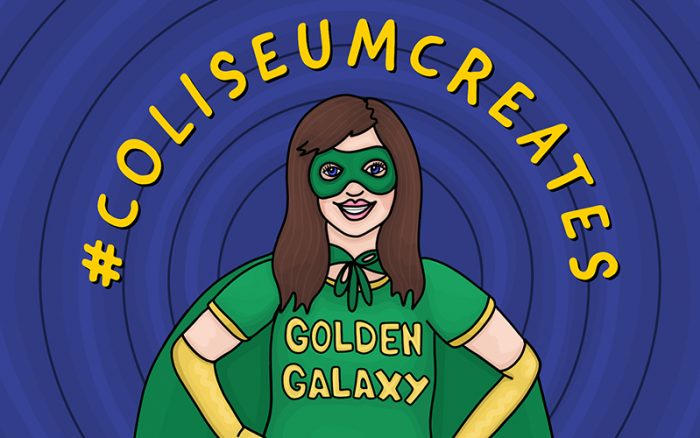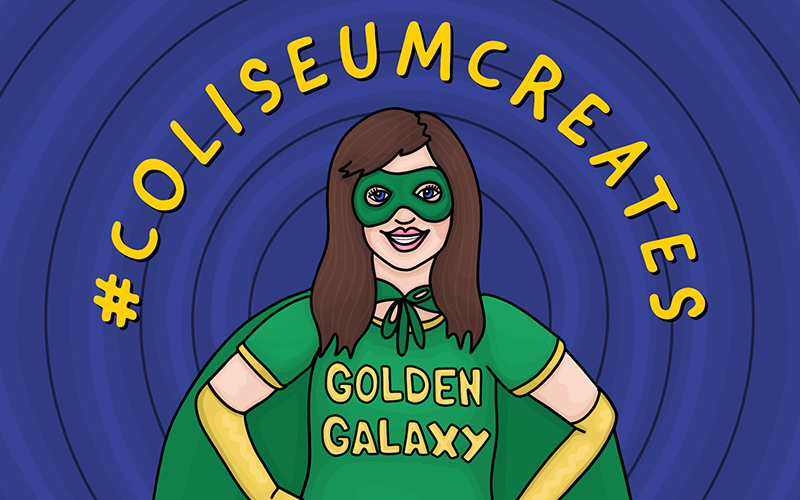 Adventures of Golden Galaxy, Spikey and YOU
For children aged 4+
Available now
FREE
The Adventures of Golden Galaxy is a fun series of interactive superhero training videos for children aged 4+ to join in with and enjoy, specially created as part of our #ColiseumCreates package.
Superheroes need to be brave, clever and kind! Golden Galaxy leads you through all the most important steps toward becoming a superhero, including picking your superhero name and practising your slow motion running, then teaches you the Superhero Oath.
All three Golden Galaxy videos are available to watch on YouTube here and a special Golden Galaxy activity sheet is also available to download from our #ColiseumCreates page.
#ColiseumCreates is a series of fun activities for all the family, downloadable from the Coliseum's website. Further activities include outdoor adventures, storytelling cubes, colouring sheets, costume design and photography and writing challenges.
Coliseum teams would love to see superheroes in action, and ask that people share photos of their superhero training (with an adult's permission) using the #ColiseumCreates hashtag.
Watch the Adventures of Golden Galaxy Videos here
Download the Adventures of Golden Galaxy Activity pack here  (Download the Printer Friendly version here) 
Click here to learn more about #ColiseumCreates
(Pictured: Golden Galaxy illustration by Rose Sergent)
---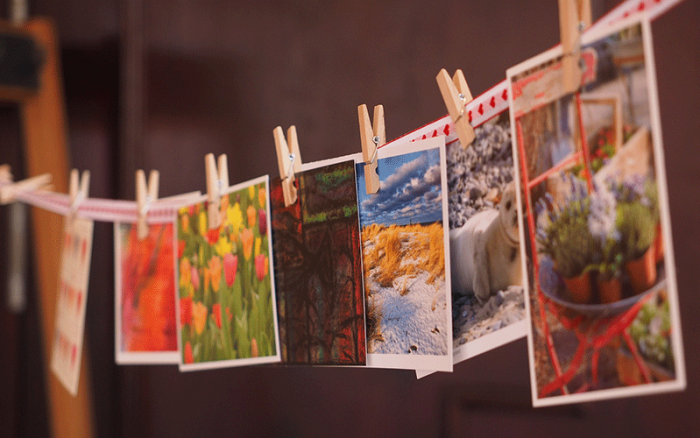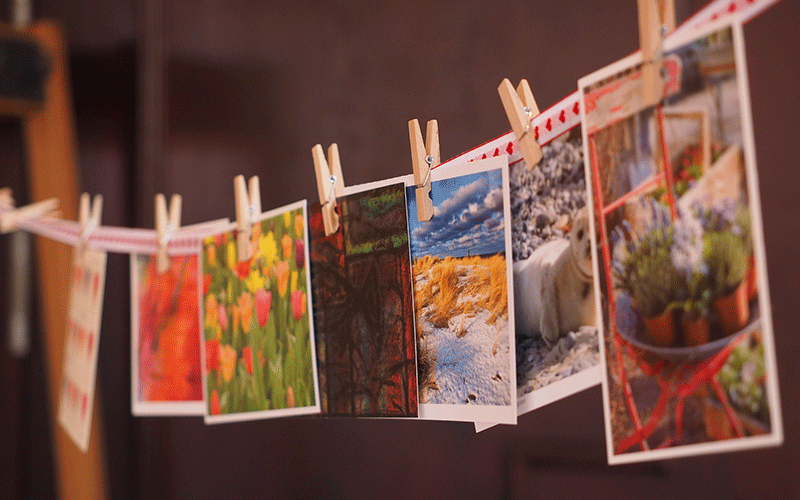 Postcards of Positivity
Stamp is a creative opportunity for everyone to get involved in, inviting you to post postcards filled with pictures and poems of positivity. Postcards can be sent to a friend or family member you are currently separated from and/or returned to the Coliseum to share with Oldham's communities.
Stamp is free for anyone to get involved in. You could create your own postcards from card or paper and download the poetry activity pack from our website, request a Postcards and Stamps Only Pack* if you have arts and crafts materials at home, or request the Full Stamp Pack* as below:
*Oldham residents only
Postcards: create your artwork on the front and write your poem on the back. You will get a few blank postcards in your pack, you can create as many as you like, either on your own or with other people in your household.
Paints, paintbrushes, coloured paper, patterned paper, coloured pencils: everything you need to make some bright, eye catching, amazing postcards. You can also use any other craft materials you have in your house.
Poetry activity pack: if you aren't yet confident with your poetry skills fear not, we've put together an activity pack of poetry exercises designed by award-winning poet Nasima Begum. You can also download the activity pack from our website if you have requested the Postcards and Stamps only pack.
Teabag: stick the kettle on and make yourself a brew! The teabags are organic, vegan, caffeine free, gluten free. Please check the ingredients on the back of the packet for any specific dietary advice.
Feedback form: we would love to know what you think of this project. You can send the feedback form back to the coliseum in the pre-addressed and stamped plastic envelope.
Stamps: use these to send your postcards of positivity to a friend or family member. We're sure it will make them smile.
Plastic envelope stamped and addressed to Oldham Coliseum: use this to send your postcards and feedback form back to the Coliseum so we can share your work with our communities. You can add as many postcards as you like, we can't wait to see them.
You can also share your work and feedback with us via email at LED@Coliseum.org.uk or on Twitter and Instagram using #ColiseumCreates @OldhamColiseum  
Request the pack you need by emailing LED@Coliseum.org.uk.
If you're the leader of an Oldham based community group please get in touch to request group packs.
Due to budgetary restrictions we have a limited number of Full Stamp Packs available, and so we ask that if you have access to arts and craft materials at home you request the Stamps and Postcards Only Pack. You also could create your own postcards from card or paper and download the poetry activity pack from our website.
Learn more about Stamp and download your activity pack here.
(Pictured: Postcards on a washing line)
---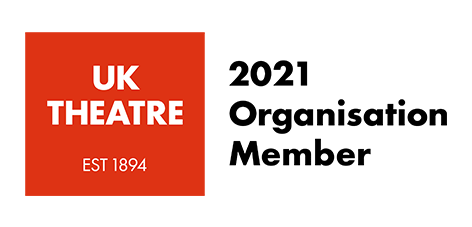 Oldham Coliseum Theatre gratefully acknowledges funding from:

Oldham Coliseum Theatre is a Registered Charity, No: 508829.
Oldham Coliseum Theatre Ltd Reg No: 1415547