Dreamers Stories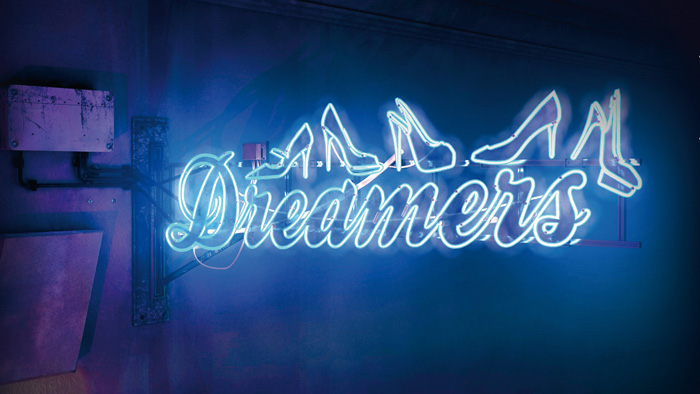 Dreamers closes this Saturday, 4th July, after a phenomenal run on our main stage. It's been an amazing few weeks of memories, songs, laughs and friends. The show has touched the hearts of so many people – both former Dreamers regulars and those from further afield.
Former regulars Gary and Angela Hall and Helen and John Crank are coming along to Dreamers for the last performance on Saturday to celebrate a very special occasion.
Gary and Angela met in Dreamers nightclub and later married in a double wedding along with Angela's sister, Helen, and her childhood sweetheart, John. 28 years later the four are coming along to Dreamers to celebrate their joint anniversary with the play that remembers the place where it all began.
We'll have to make sure we've got the champers on ice!
Since we announced Dreamers last Autumn we've heard so many stories about the infamous club and your reactions to the show have been phenomenal. There are still a limited number of tickets left for the remainder of the run – if you haven't got your tickets for Dreamers yet, or if you'd like to come and see it again, book quickly to avoid disappointment.