Dreamers Reunion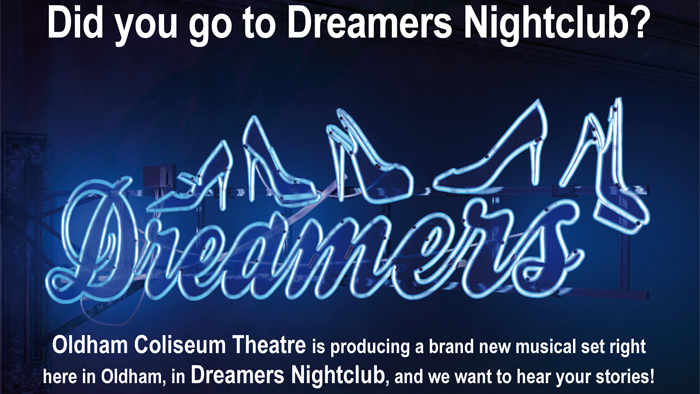 Did you go to Dreamers Nightclub?
Oldham Coliseum Theatre is producing a brand new musical set right here in Oldham, in Dreamers Nightclub, and we want to hear your stories!
Join us for an evening at the Coliseum on Wednesday 20th May from 7pm to reminisce, share stories and perhaps even catch up with old friends.
Entrance to this event is free but must be booked. For more information and to be added to the guestlist email mail@coliseum.org.uk or phone 0161 785 7012
Dreamers comes from scriptwriters Cathy Crabb and Lindsay Williams, directed by the Coliseum's Artistic Director Kevin Shaw with original compositions by Carol Donaldson.
The infamous nightclub comes to life again on the Coliseum stage Friday 19 June – Saturday 4 July