Distributing art and craft packs for young people in our communities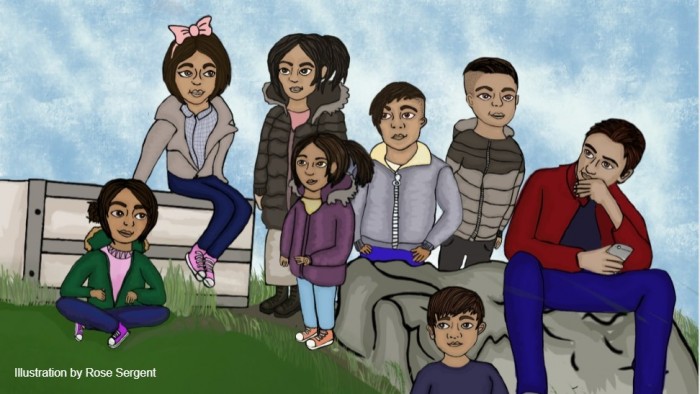 In partnership with First Choice Homes, we have developed and are distributing packs to ensure children and young people from Roma backgrounds have resources at home to enable them to take part in creative activities during the lockdown.
In light of the COVID 19 crisis, we recognise the barriers faced by groups of young people in accessing alternate cultural opportunities. Our activity packs contain art and craft resources and an activity book with ideas and instructions on things to make and do at home.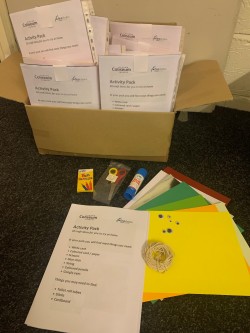 Since 2018 the Coliseum has been working with First Choice Homes on a developing project that focusses on the concept of place and identity amongst young people in the Clarksfield and Greenacres neighbourhoods of Oldham.
The first stage of the project involved work with Greenacres Primary and Waterhead Academy to engage pupils in writing their own poems and rhymes based on the streets where they live. The second stage then involved working with a different set of pupils from each school to develop the theme further, extracting key lines from the poems to create and stage a piece of theatre, which was performed on the Coliseum's Main Stage that year.
The third stage of the project identified the barriers faced by Roma children and young people from the area in particular, in accessing extra-curricular provision. A Kerrching grant enabled our team to engage these young people in the design and development of an arts project; co-creating a programme which introduced the young people to various art forms and practitioners, whilst strengthening their sense of place and belonging in the community. The sessions were supported and extended by the Rounthorn Salvation Army Church and Oldham Youth Council's Dynamix programme, who held community events and brought street art to the area.
The Coliseum is passionate about our community and ensuring that no one is excluded from the innovative range of cultural opportunities being made available online during this time. If you know of a group or individual we could help, please let us know by emailing our Learning and Engagement Team, Carly and Ben, at LED@coliseum.org.uk
(Pictured: Illustration of young Roma people by Rose Sergent)