Director Jake Murray discusses The Effect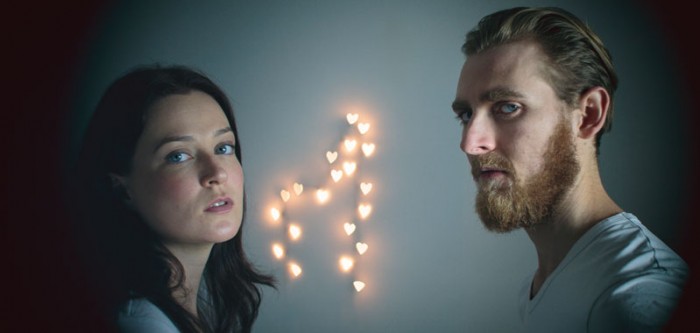 As part of the Main House Takeover, this month sees Manchester theatre company, Play With Fire, take over the Coliseum stage with the North West premiere of Lucy Prebble's award-winning clinical romance, The Effect.
Love is a naturally occurring chemical reaction, so can it be created medicinally?  Psychology student Connie and drifter Tristan agree to take part in a clinical drug trial for a new kind of anti-depressant. When the clinicians up the dosage they find themselves falling for each other, but struggle to work out whether their feelings are real or just a side effect.
Writer Lucy Prebble is creator of the television series Secret Diary of a Call Girl (ITV2). The Effect premiered at the National Theatre in 2012, starring Billie Piper, and won the Critics' Circle Award for Best New Play.
We caught up with Director, Jake Murray, to chat about Play With Fire's production:

What is your history with Play With Fire?
I came to Play With Fire through Hannah Ellis Ryan, one of the founder members of the company. I was setting up my own company, Elysium TC, which is designed to bring theatre to the North East and North West, with actor Danny Solomon. I mentioned that we needed a producer, and he suggested Hannah. Hannah produced our first two shows: Days Of Wine And Roses and Jesus Hopped The A Train, and will be appearing in our next two: The River and Miss Julie. She introduced me to Daniel Bradford, her co-founder of Play With Fire, and together they invited me to direct The Effect.
 
How did you get involved in The Effect?
Both Hannah and Dan take it in turns to act in Play With Fire productions. When he's not acting in them Dan usually directs them, while when Hannah is not in them she usually produces. On this occasion Dan was acting and Hannah producing. They liked my work so very kindly asked me to direct. It was a huge honour, so I said yes.
What makes The Effect such a powerful story?
The Effect takes on two of the biggest themes of our time: love and grief, or depression. It's a thrillingly theatrical drama that tells the story of two young people who sign up to take part in a clinical trial for an anti-depressant. As the trial progresses they fall in love, intensely, passionately and dangerously. The question is: are they really in love or is it just the drug?
What The Effect does is dramatise this love in the most powerful, real and universal way I have ever seen in modern drama. You see the journey of love in all its agony and ecstasy. It then surrounds that with questions: what is love? Is it a real passion or just a bunch of chemicals? Is there a soul? Are we just bodies? Can love last or does it burn out? What is it to have loved and lost? Does anything mean anything? 
Who can't relate to these thoughts and feelings? Everyone will find themselves in the play. It's funny, moving, thrilling and powerful. 
Have you seen any previous productions of The Effect?
No. I missed the original London production although I was aware of it when it was on. I have looked at reviews of it and subsequent productions all round the world though, which offer fascinating insights into the play.
What are you most looking forward to about presenting The Effect on the Coliseum Main Stage?
It's going to be very exciting being on that Main Stage, with its atmosphere, scale and history. Having lived and worked in Greater Manchester for most of my life working at the Coliseum will be a privilege. It's a great theatre, and it will be wonderful to be part of it.
What should audiences expect to feel when watching The Effect?
If we get it right, a whirlwind of emotions: the first flush of love, the excitement of meeting someone who feels as passionately about you as you do them, the intoxicating excitement of sexual attraction, the pain of the true love 'which never did run smooth', most of all a sense of sharing thoughts and feelings that we all do. Somehow we are all in this story. I'm hoping people will see themselves on the stage and be moved to recognise the very real human emotions we all find ourselves gripped by when we are in love.
 
The Effect runs from Tuesday 25 – Thursday 27 September. Click here to learn more and book tickets.
Putting the spotlight on Greater Manchester's eclectic fringe theatre scene, our Main House Takeover also features a Double Bill of Rosie Fleeshman's Narcissist in the Mirror and the Coliseum's pick of the Greater Manchester Fringe Festival, POP by EVENTHORIZON on Friday 28 September. Click here to learn more and book tickets.