December 2020 Newsletter
It's no secret that we love Christmas at the Coliseum and usually at this time of year the theatre would be buzzing with the joy of pantomime and thousands and thousands of happy smiling faces. Although our doors remain closed we're still keeping the in festive spirit and we're really enjoying sharing our digital Christmas offers with you online. If you haven't joined us online yet you can read more about our Panto Digital Storytelling and Advent Plays below.
With the theatre still closed to the public, for the first time in decades our teams are taking a short break over Christmas. The Box Office phone lines are now closed until Monday 4 January, but you can still contact us by emailing boxoffice@coliseum.org.uk
Merry Christmas everyone, from the Coliseum family to yours. We'll see you all next year.
---
What's on over Christmas
The Coliseum's doors may be closed but there's plenty of festive treats for all ages available online over Christmas.
Plus, if you're looking for something fun to do with the family, #ColiseumCreates is a series of fun activities designed by our Learning and Engagement Team.
---
Streaming now: Panto Digital Storytelling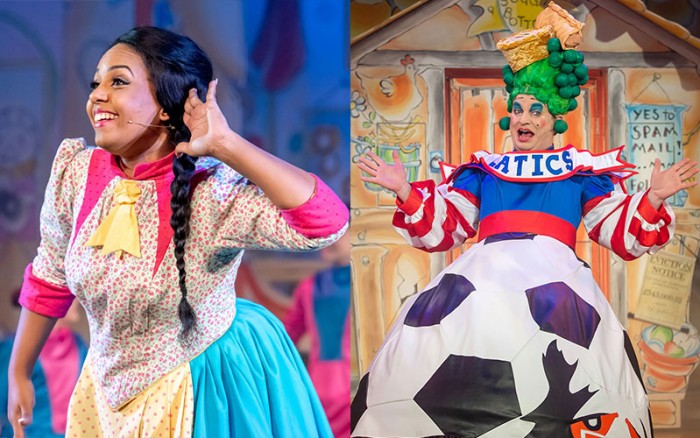 Streaming until Saturday 2 January
Choose between Cinderella or Jack and the Beanstalk
By Chelsea Morgan
Directed by Rachel McMurray
Assistant Director Ben Cain
Films by Grant Archer
Filmed on the Coliseum stage, Panto Digital Storytelling is a fun-packed solo retelling of your favourite panto stories, with plenty of opportunities for children to join in.
Find out what really happened at the Ball with Cinderella and what really lies at the top of the Beanstalk with Dame Dotty Trott (aka, Jack's mum) as these much-loved Coliseum panto characters tell their famous tales as you've never heard them before – from their own perspective.
Coliseum panto favourite Shorelle Hepkin reprises her role of Cinderella from our 2018 pantomime production and Oldham panto legend Richard J Fletcher returns as Dame Dotty Trott following his triumphant Dame Debut in 2019's Jack and the Beanstalk (following 10 years as the Coliseum's high-flying Panto Comic).
Panto Digital Storytelling is suitable for children under 10 and their families. A ticket grants access to the online video until midnight on the day of booking. Bookers will be sent a Print at Home PDF ticket containing a unique link to the video and a password to watch.
Click here to book for Panto Digital Storytelling: Cinderella
Click here to book for Panto Digital Storytelling: Jack and the Beanstalk
(Pictured: Shorelle Hepkin as Cinderella and Richard J Fletcher as Dame Dotty Trott)
---
Advent Plays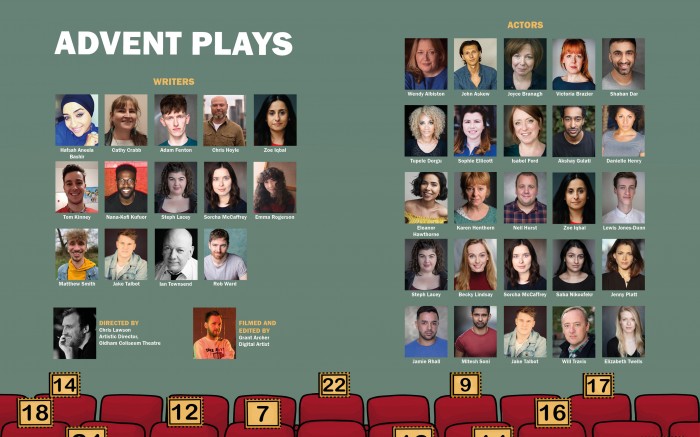 Airing until Thursday 24 December
Every morning on our Social Media channels we're releasing a new festive short play with a range of characters sharing their funny, sweet and sometimes obscure Christmas stories.
Filmed on the Coliseum stage, on a cosy living room set with props and furniture you may have seen in previous shows, the Advent Plays are a little sprinkle of Christmas, perfect to watch whilst you eat the chocolate out of your calendar at home.
Showcasing some of the North West's brilliant talent, the 24 plays were written by 14 writers and performed by a cast of 25 actors. Each play has been directed by the Coliseum's Artistic Director Chris Lawson and filmed and edited by Digital Associate Grant Archer.
Writers of the Advent Plays include: Cathy Crabb (Meat Pie Sausage Roll and Dreamers); Chris Hoyle (Tinned Up); Nana-Kofi Kufuor (My Voice Was Heard But It Was Ignored); Rob Ward (Gypsy Queen) and Ian Townsend (All The Bens) and you'll be sure to spot some familiar faces amongst the actors, including: Tupele Dorgu (Bread & Roses), Karen Henthorn (Tinned Up and Spring and Port Wine), Jenny Platt (Jack and the Beanstalk and Meat Pie Sausage Roll), Joyce Branagh (Boomtown Gals), Mitesh Soni (Jack and the Beanstalk and Cinderella) and Will Travis (The Kitchen Sink and Hard Times).
The Advent Plays are released on Facebook, Instagram, Twitter and YouTube each morning. Don't worry if you've missed any, you can catch up on all of the plays so far on our website or our YouTube Advent Plays playlist.
It's the perfect pick-me-up on those chilly December mornings.
(Pictured: The Advent Plays cast and creatives)
---
Daisy Deer on Oldham's Reindeer Parade Trail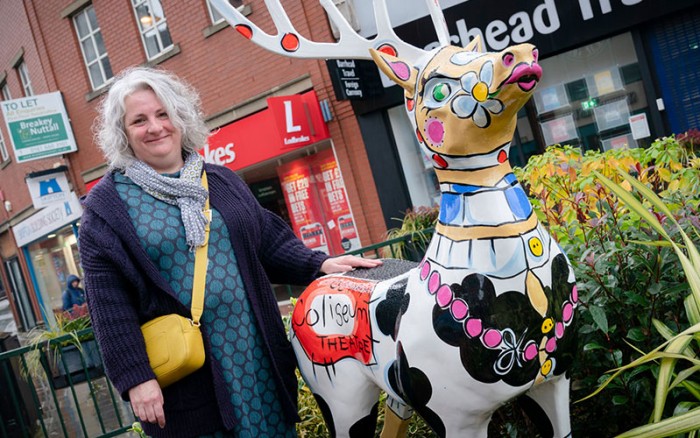 Usually Oldham's annual Reindeer Parade marks the start of festive season in the town centre. This year, Oldham has a wonderful Reindeer Parade Trail with 10 specially designed reindeer sculptures to boost festive cheer.
Celia Perkins, the Designer of our annual pantomime, created a Coliseum reindeer – Daisy Deer – which you can find in the show-flower bed opposite Spindles. Daisy is inspired by the pantomime cow, and we think you'll agree it looks brilliant.
Each five feet high reindeer in the Reindeer Parade Trail has its own name and theme, so be on the lookout for them over the next few weeks and uncover their stories.
Click here to learn more about the Reindeer Parade Trail.
(Pictured: Celia Perkins with Daisy Deer on the Reindeer Parade Trail. Photograph by Alan Hamer)
---
Thank you to everyone who Got Behind Us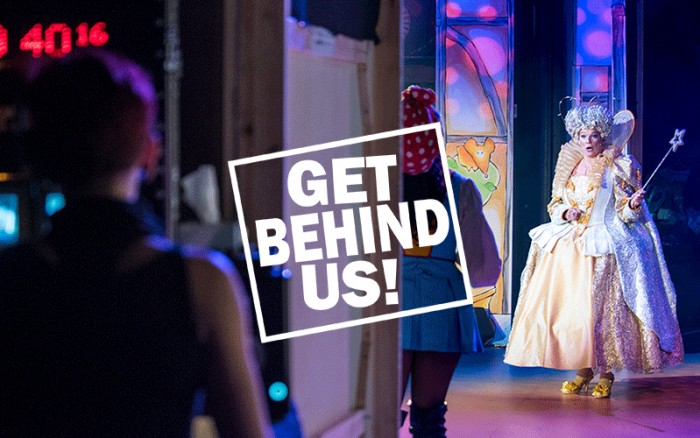 Our first ever Crowdfunder #GetBehindUs raised a phenomenal £53,907. We could not have expected this level of wonderful support and we want to send the biggest thank you to everyone who has helped us towards this.
On 28 September 2020 we launched the #GetBehindUs campaign. Following the postponement of the 2020 pantomime due to the coronavirus crisis we reached out and asked people to support the theatre and help save Christmas in Oldham for generations to come.
Some of our wonderful friends in the industry and the public eye helped to get the word out about the campaign including: Coronation Street's Anthony Cotton, Sally Carman and Sue Devaney; panto stars Richard J Fletcher, Shorelle Hepkin and Sam Glen, Oldham legends Joe Royle, Kenneth Alan Taylor and Christopher Biggins, comedians Steve Royle and Dave Spikey, legendary director Robin Herford and Allo Allo!'s Arthur Bostrom. (You can view our playlist of #GetBehindUs videos here).
The real stars of the #GetBehindUs campaign however, were you. You came through for us in your droves and we could not thank you enough. We can't wait to welcome you back to the Coliseum as soon as we can, and (coronavirus permitting) put on the very best pantomime, as we're renowned for, for everyone to enjoy in 2021, and for many, many years to come.
(Pictured: Backstage during a performance of Dick Whittington, 2017)
---
Give the gift of theatre this Christmas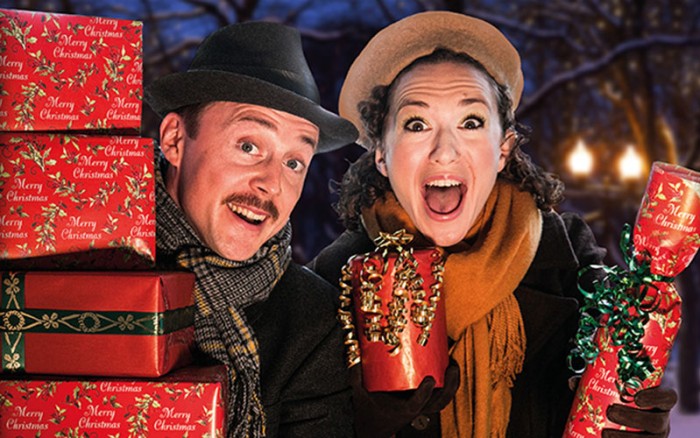 Make someone's Christmas with the gift of a Coliseum Gift Voucher. Perfect for the theatre-lover in your life, vouchers can be redeemed against any show at the Coliseum, meaning that as soon as we reopen in 2021 they can be amongst the first people back through the doors to see a show. Our online productions of Panto Digital Storytelling can also be purchased with a Coliseum Gift Voucher, which means if you'd like to gift a family with a day with Cinderella or Dame Dotty Trott you can do so without having to book tickets on the day of viewing*.
The Coliseum is a registered charity providing much needed support to our communities through our engagement and outreach work, including Dementia Friendly Workshops and hands-on work experience for some of the most deprived young people in the country. During the coronavirus crisis our work has adapted but never stopped, with new initiatives including the Poetry Health Service website and distributing craft packs for families who may not have access to online offers. We know that access to the arts and opportunities to be creative have a phenomenal impact on our mental and emotional health. By buying a Gift Voucher with the Coliseum you'll be helping to support this work, right now and in the future when we can reopen.
Coliseum Gift Vouchers are valid for 18 months and can be used against any show at the Coliseum, including our paid-for Digital Productions.  Click here to buy a Coliseum Gift Voucher.
*Tickets for Panto Digital Storytelling are valid until midnight on the day they are booked. In order to gift someone a ticket for Panto Digital Storytelling to watch on another date you can buy a Gift Voucher and instruct them to use the voucher to book for Panto Digital Storytelling on the day they would like to watch the production.
(Pictured: Absurd Person Singular)
---
Get involved with #ColiseumCreates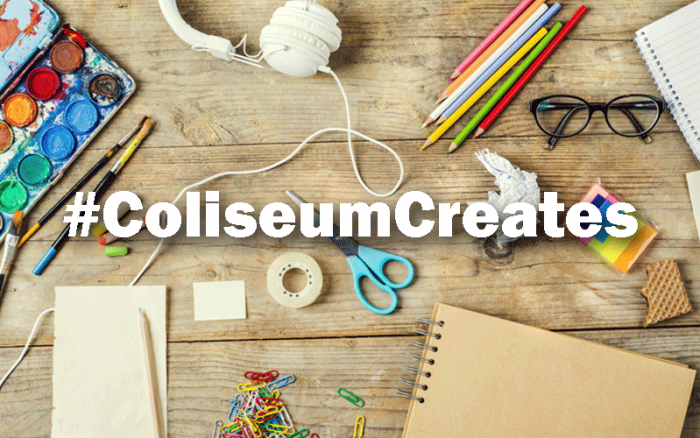 #ColiseumCreates is a series of fun activities for all the family, designed by our Learning and Engagement Team. Why not get creative outdoors with your little adventurers, or become a storyteller using our Coliseum Cubes? See if your little ones can recognise some Oldham landmarks whilst they give the Coliseum a bit of colour.
Young people and adults can design some costumes for three charismatic characters, find the perfect place in your home to set a play, write a monologue exploring lockdown or write a duologue for some colourful characters who have previously graced the Coliseum stage.
Each activity has been created with an age range in mind, and can be adapted for all to enjoy!
Colour-in Coliseum (children aged 10 and under)

Outdoor Adventures (children aged 12 and under)

Coliseum Cubes (ages 7+)

'Set the Scene' Photo Challenge (family activity)

'Off-Out' Monologue Challenge (ages 11+)

'Take Two' Duologue Challenge (ages 11+)
Click here to learn more and take part
Share your work on Social Media using the hashtag #ColiseumCreates, send an email to LED@coliseum.org.uk or post your discoveries to: Learning & Engagement Office, Oldham Coliseum Theatre, Fairbottom Street, Oldham, OL1 3SW.
(Pictured: #ColiseumCreates)
---
New dates for Petrichor virtual reality experience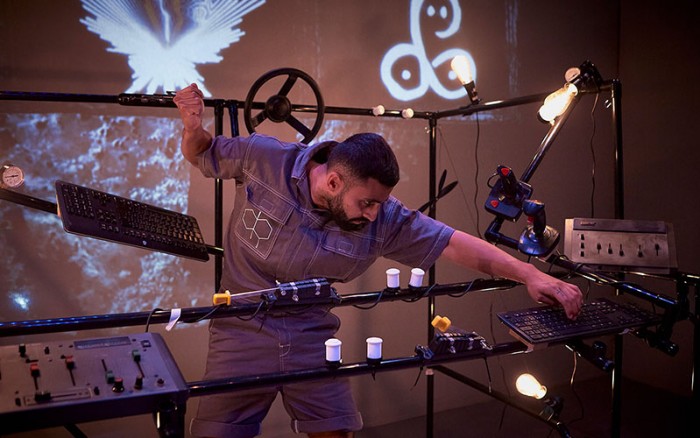 Petrichor was part of our Covid-safe socially distanced season of events, originally planned for November but postponed following the announcement of the November lockdown. We have now confirmed new dates and we're excited to share this in-theatre virtual reality experience with you in March 2021.
Presented by ThickSkin, Petrichor is a story set in a parallel universe, exploring escape and connection; featuring two performers, an original soundtrack and projected animation.
Step into a new world. A world where every single day is exactly the same and every moment is muted, managed and monochrome. Nothing bad ever happens, but nothing good does either. A chance meeting brings two unlikely individuals together and offers a small glimpse of what life could be.
Petichor will be viewed on VR headsets which will be made medical-grade safe before each use. There are limited tickets per performance of Petrichor and all seats will be socially distanced in our 525-seat auditorium. Each performance lasts 30 minutes
Originally planned for Friday 20 and Saturday 21 November, Petrichor will now come to the Coliseum on Friday 5 and Saturday 6 March. Ticket holders for the November dates have been  contacted and moved to the new dates.
If you would like to book for Petrichor you can do so here
View our full list of rescheduled or cancelled events here
(Pictured: Dominic Coffey in Petrichor. Photograph by Ray Chan)
---
Panto Day: Friday 18 December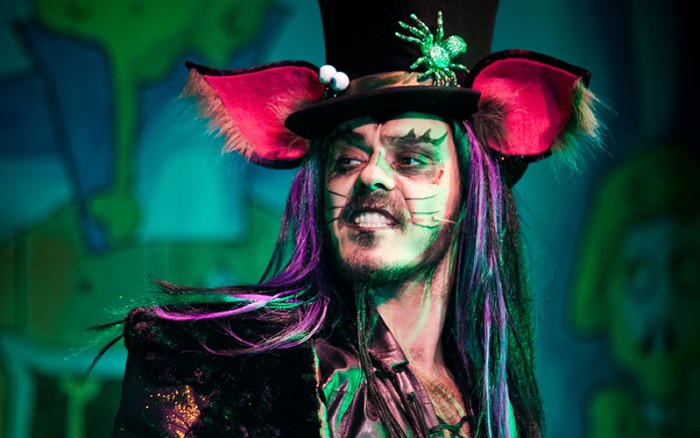 Tomorrow is Panto Day, and usually we'd be over half way through our eight week run of the Coliseum pantomime. 2020 is Panto Day's tenth anniversary and this year's theme is The Year of Creativity. We can certainly say that, with Aladdin postponed to 2021, being creative in finding new ways to keep the panto magic alive in Oldham this year has been one of our top priorities.
To mark the occasion we're sharing some of our favourite photos from Coliseum pantomimes over the past 10 years.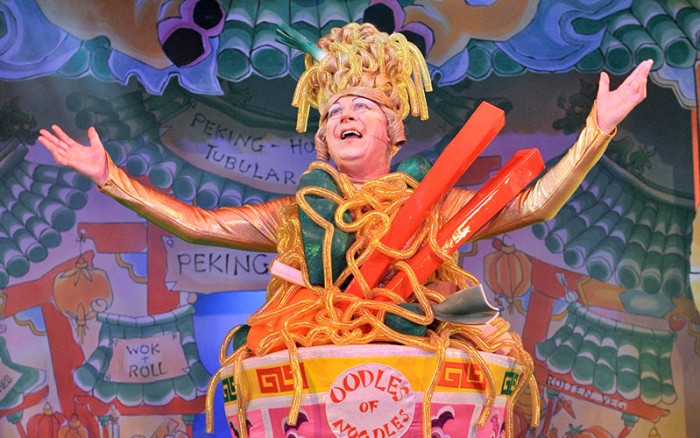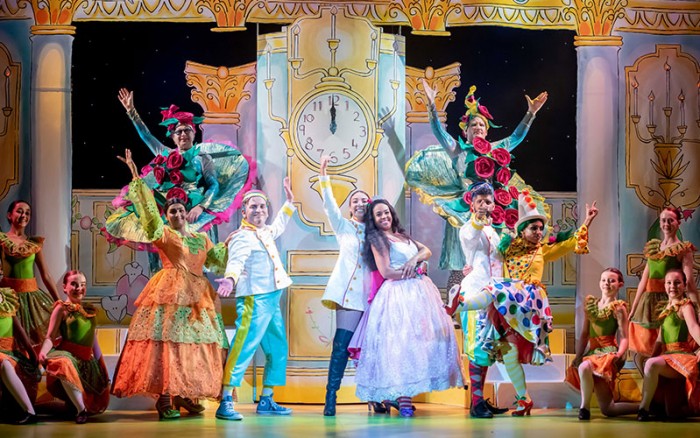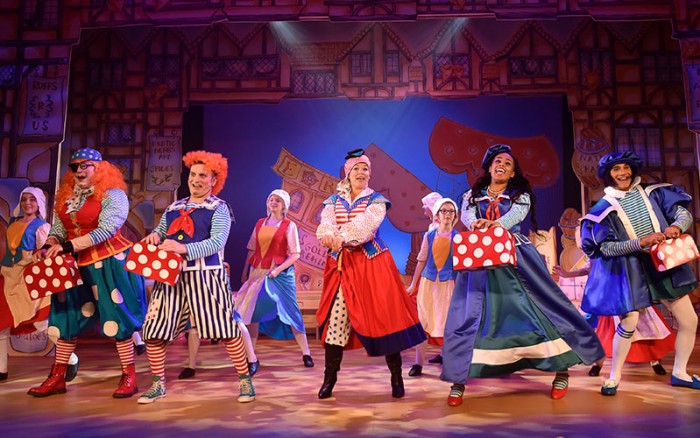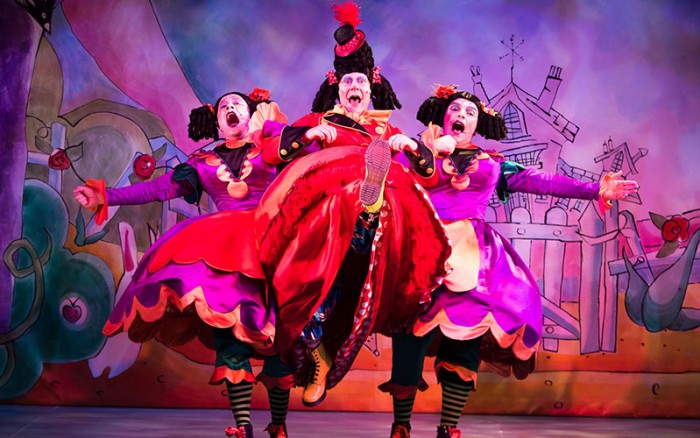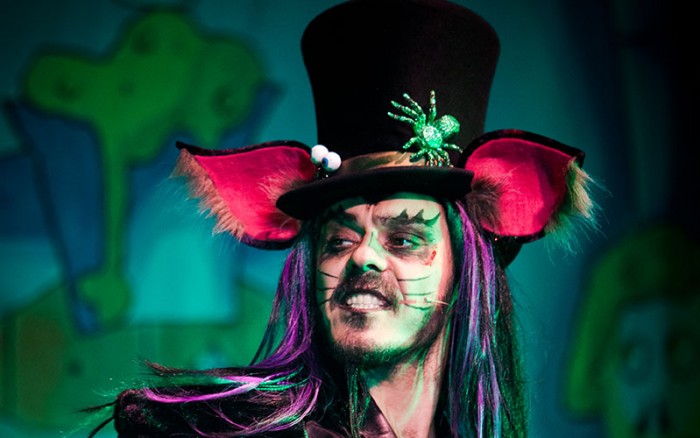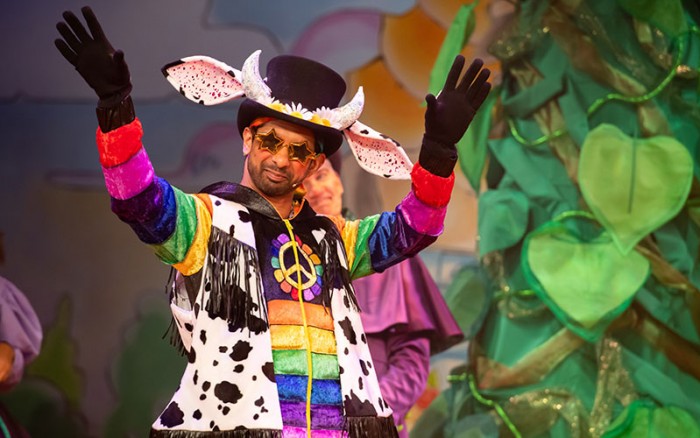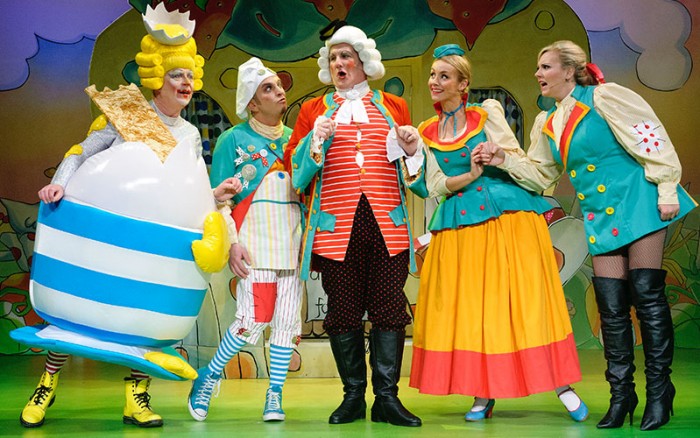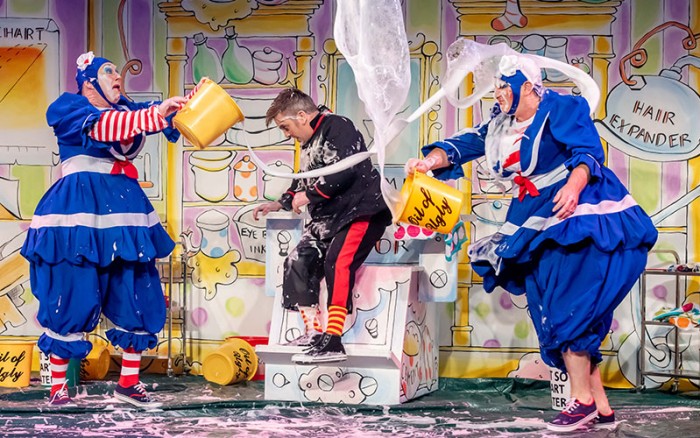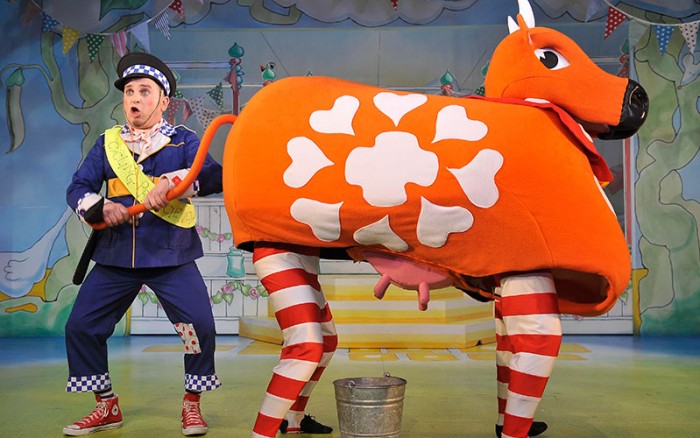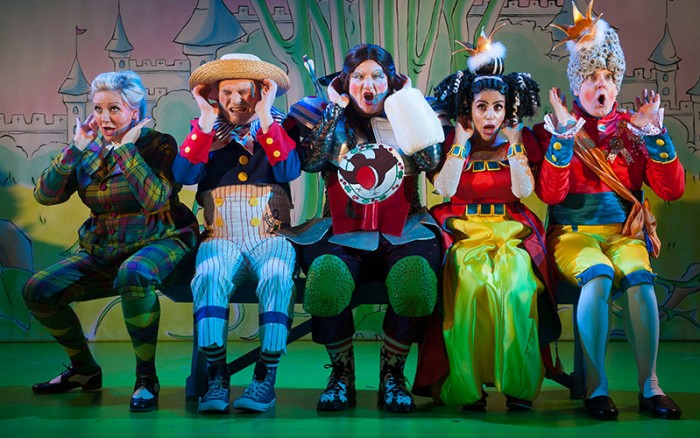 We can't wait to see you all next year for Aladdin, but in the meantime you can get a little bit of panto magic streamed straight into your home with Panto Digital Storytelling: Cinderella and Panto Digital Storytelling: Jack and the Beanstalk, and if you're out and about in Oldham you can find our special Coliseum reindeer, Daisy Deer, in the Reindeer Parade Trail. Daisy Deer was designed by our pantomime set and costume designer Celia Perkins and we think you'll agree she looks brilliant.
Over 200 venues across the country have had to postpone or cancel their pantomimes due to Covid-19. Celebrating past, present and future creativity, Panto Day 2020 shines a light on those who help bring the magic of Pantoland to life each season.
Over on Panto Day's Social Media channels top costume and set designers will be releasing brand new pantomime creations to be downloaded and coloured in so that everyone can get creative at home. These will join existing Panto Day activities including crosswords, wordsearches and even a DIY paper pantomime cow! Learn more here.
(Pictured: Andonis Anthony as King Rat in Dick Whittington, 2011 )
---
Shandyland cancelled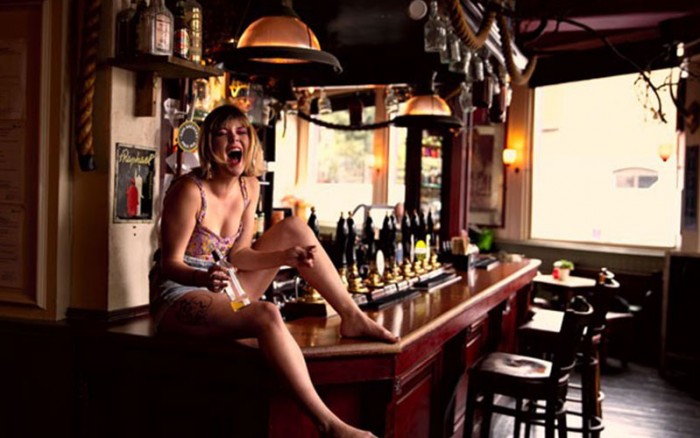 Shandyland is a Coliseum co-production originally planned to take place in June 2020. Since our closure due to the coronavirus crisis in March we've been working with our co-producers to attempt to reschedule the production's tour, but this has proved impossible at such an uncertain time.
Shandyland was a co-production between the Coliseum, Northern Stage, York Theatre Royal, Liverpool Everyman and Playhouse and Greyscale, and the production was due to tour to all venues. However, over the past months it has become increasingly apparent that mounting a tour of this scale with a cast of nine actors touring to different areas of the country which are under different restrictions is unfeasible for our theatres.
We are extremely disappointed that we won't be able to bring Shandyland to the Coliseum stage. A play about the importance of local pubs to the community seems more relevant now than ever before. We are continuing to discuss Shandyland with our partners and we hope to bring this brilliant play to the Coliseum in the future.
We're in the process of contacting ticket holders to arrange refunds for their tickets, and we cannot apologise enough for the time this has been in limbo. Thank you for bearing with us whilst we tried to work out the best way forward with this production.
View our full list of rescheduled or cancelled events here
If you would like to contact Box Office you can do so via email at boxoffice@coliseum.org.uk
(Pictured: Shandyland promotional image)
---
GM Artist Hub: Originate Fund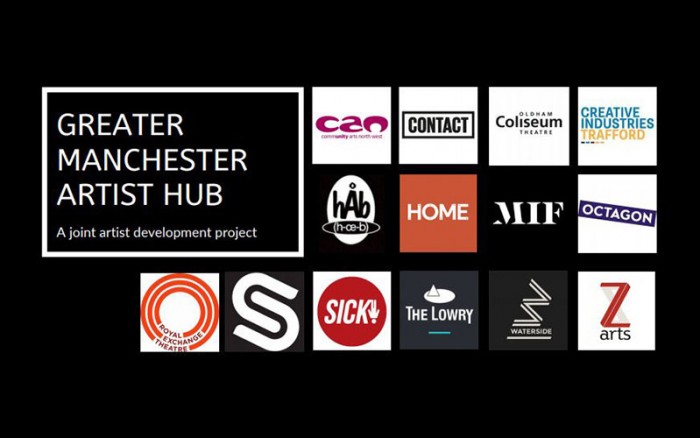 GM Artist Hub has opened another new fund to support independent performing artists in Greater Manchester.
GM Artist Hub was formed by 13 leading arts organisations across Greater Manchester to help independent artists access support, advice and opportunities during the COVID-19 crisis.
The Originate Fund will offer new co-commissions for new performance works to be created in 2021. There will be three awards of £5,000 on offer to support artists to create new work to share with audiences next summer. The fund will accept expressions of interest until Sunday 10 January 2021.
Since its launch the GM Artist Hub has spoken to hundreds of creative freelancers about their needs and challenges during the pandemic. Through this, artists have highlighted the importance of funding that allows them to develop new work on their own terms, with support from partners who can help bring that work to audiences.
Claire Symonds, Senior Producer for Artist Development at The Lowry, said: "The Originate Fund is for performance makers in Greater Manchester to make new work for live audiences in 2021. Each commission is underpinned by a partnership between a number of different Greater Manchester organisations, who will work together to support these artists as they develop new work for local audiences. The Lowry is very glad to be part of this new collaboration."
Tamsin Drury, Director of hAb, said: "GM Artist Hub is a unique collaboration between a group of very different organisations and, looking to the future trials a new model for joined up thinking and working across the City Region. Originate offers artists not only financial support but access to skills and resources from across that whole partnership."
Punam Ramchurn, Talent Development Manager at Manchester International Festival, said: "It's really important that we continue to look after artists during the Covid-19 pandemic. In the climate of constantly changing circumstances, GM Artist Hub offers essential support for many local artists and creatives."
Since its formation in April 2020 GM Artist Hub has offered around 350 private advice sessions to local artists and a number of larger opportunities for artists to learn about specific funding streams and connect with chief executives and artistic directors across the region. It has also delivered two other funds to date: the Revive Fund, offering hardship bursaries to excluded freelancers, and the Reboot Fund, offering funding and training to early career artists. GM Artist Hub's funds have been made possible with thanks to a £60,000 grant from Esmée Fairbairn Foundation.
Participating venues and arts organisations are: Community Arts North West, Contact, HOME, The Lowry, Manchester International Festival, Octagon Theatre Bolton, Oldham Coliseum Theatre, Royal Exchange Theatre, SICK! Festival, STUN (Sustained Theatre Up North), Waterside Arts and Creative Industries Trafford, hÅb/Word of Warning and Z-arts.
Further opportunities will be announced in due course. For more information about GM Artist Hub and the Originate Fund visit www.gm-artisthub.co.uk
(Pictured: GM Artist Hub venues)
---
Oldham Cultural Strategy Survey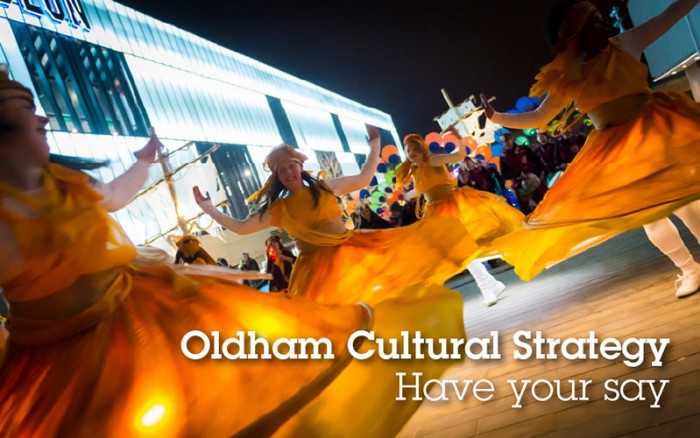 Oldham Council and partners are working to develop a new vision and strategy for creativity and culture in Oldham. We want to hear from anyone who lives or works in the Oldham area to help shape the future of Oldham's cultural offer.
Whether your interest is personal or professional, and whether you love art, music or theatre (or all three!), we want to hear your views so that we can build a strong creative and cultural sector and the cultural offer in Oldham can be better for all.
This short online survey covers art, archives & collections, dance, libraries, literature, museums, music and theatre.
(Pictured: Performance in Oldham's Parliament Square)
---
Oldham Coliseum Theatre gratefully acknowledges funding from:

Oldham Coliseum Theatre is a Registered Charity, No: 508829.
Oldham Coliseum Theatre Ltd Reg No: 1415547