December 2018 Newsletter
This month our pantomime stars have been out and about in Oldham, spreading Christmas cheer and taking advantage of the great offers available in the town centre. We're also working alongside other Manchester theatres to support artists in our area and we're looking forwards to the New Year with a host of great drama and music events.
Read all about it – plus even more updates on what's going on behind the scenes here at the Coliseum – below.
Merry Christmas from everyone at the Coliseum!
---
Pantomime stars out and about in Oldham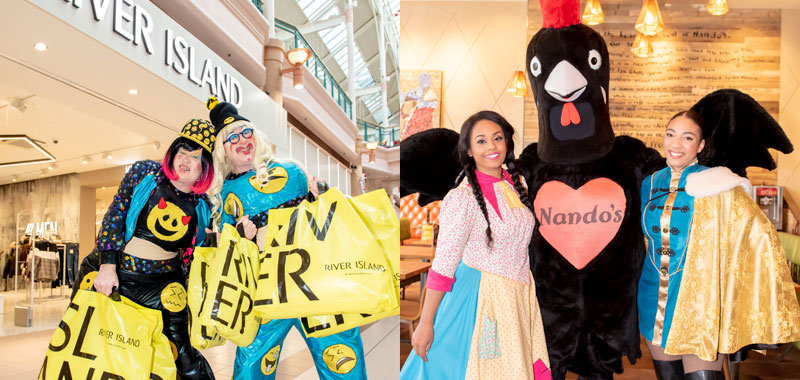 Have you spotted any of the stars of Cinderella out in Oldham?
Between performances our pantomime favourites have been enjoying life in Oldham town centre – with our Ugly Sisters Trumpy and Pumpy causing mischief in Spindles on a shopping spree and Cinderella and Prince Charming having their first date in Nando's.
Earlier this month Trumpy and Pumpy Squeezepopcket (played by Simeon Truby and Fine Time Fontayne) had a great day out at Spindles looking for an outfit to wear to Prince Charming's ball, surprising shoppers and causing mischief and mayhem wherever they went.  The flatulent 'Uglies' drooled over diamonds in Earnest Jones, fought over stilettos that look remarkably like Cinderella's crystal slippers in Debenhams and found their gowns in River Island.
Shoppers in the centre were thrilled to see the sisters as they strolled around the stores, taking selfies and saying hello to panto fans young and old.
Mike Flanagan, Centre Manager at Spindles Town Square Shopping Centre, commented: "It's great to see the two Dames from the Coliseum Theatre pantomime appearing in the centre today. It goes to show the close relationship the two organisations have and shows the town centre working in partnership together."
Last week, Cinderella and Prince Charming (played by Shorelle Hepkin and Chanté Faucher) headed for a cheeky Nando's at the Old Town Hall on Parliament Square. The popular Peri Peri restaurant was the perfect choice for Cinders and her Prince to enjoy a delicious meal and some alone time away from Cinderella's Wicked Stepmother and Ugly Sisters.
Cinderella and Prince Charming had the VIP treatment on their date, enjoying a sit-down meal and meeting the famous Barci, Nando's' brand icon based on a legendary Barcelos cockerel said to symbolise faith, justice and good fortune.
Andy Minchin, Manager of the Oldham Old Town Hall Nando's restaurant, commented: "We are very proud to be teaming up with the Coliseum in order to show support to our local community. We open from 11am till 10pm every day for those that want to come and enjoy a meal, either before or after the show. We want people to experience the multiple delights Oldham has to offer."
The Coliseum and Oldham's Nando's are collaborating this festive season to spread extra festive joy by giving away a limited amount of Nando's vouchers on a first-come, first-served basis to people who book in person at the Coliseum's Box Office.
Cinderella runs until Saturday 12 January 2019. Tickets are selling fast, if you haven't come along to see it yet book online here.
---
Coming up in the New Year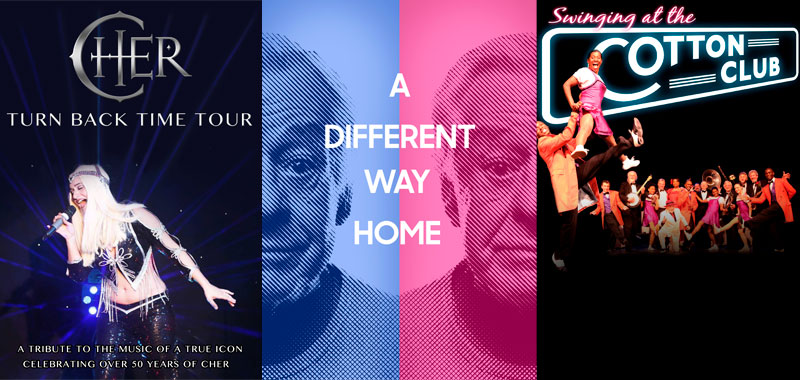 Banish the post-Christmas blues this January with a host of fantastic drama and music at the Coliseum.
On Thursday 31 January we open our first production of the Spring-Summer season – A Different Way Home staring twice former Coliseum Artistic Director Kenneth Alan Taylor. This special production is the Coliseum's first re-staging of our 1998 smash hit world premiere, which then starred Roy Baraclough and was directed by Kenneth. Told with a Lancashire charm that breathes lightness into dark memories, we meet two siblings, Leslie and Maureen, who tell a powerful story from two wildly different perspectives. Our 2019 production of A Different Way Home sees the return of the original designer, Celia Perkins, and will be directed by BAFTA Award winning director Noreen Kershaw. Don't miss it! Click here to learn more and book tickets.
Take a step back in time on Wednesday 23 January and head through the doors of Harlem's hottest nightclub, The Cotton Club. In the 1920s and '30s performances by Duke Ellington, Louis Armstrong, Cab Calloway, Billie Holiday, Ella Fitzgerald and Fats Waller had the club swinging, and dancers including Bojangles Robinson and the Nicholas Brothers lit up the stage. Swinging at the Cotton Club is an action-packed show celebrating the music and dance of New York's most celebrated night club with exhilarating dance from the Lindy Hop Dance Company and music from The Harry Strutters Rhythm Orchestra. Click here to learn more and book tickets.
The following evening, on Thursday 24 January acclaimed vocalist Micki Consiglio will be delivering a powerhouse and uncanny performance to one of the greatest performers of our time, Cher. Turn Back Time: A Tribute to Cher is a must-see show for any Cher fan, featuring favourites including I Got You Babe, Turn Back Time and Believe. Click here to learn more and book tickets.
Now in its 17th year, The Greatest Hits of Motown returns on Friday 25 January. This stunning live show combines first class music and the slickest choreography to have you Dancing On The Ceiling, with songs from the likes of Lionel Ritchie, The Temptations, Stevie Wonder, Marvin Gaye and many more. Click here to learn more and book tickets.
Peter Wakefield and his talented friends return to the Coliseum stage for a musical celebration to raise funds for Dr Kershaw's Hospice's 30th anniversary campaign on Saturday 26 January. Alongside celebrating their anniversary, in 2019 the hospice will be embarking on an exciting building project to provide a new 12 bed clinical wing. Amongst Peter's Friends, this year the line-up will also include special guests Kershaw's Crooners – the hospice's own choir made up of volunteers, supporters and staff at Dr Kershaw's. Click here to learn more and book tickets.
Click here to see all upcoming events at the Coliseum.
---
Chris Lawson steps up to Acting Artistic Director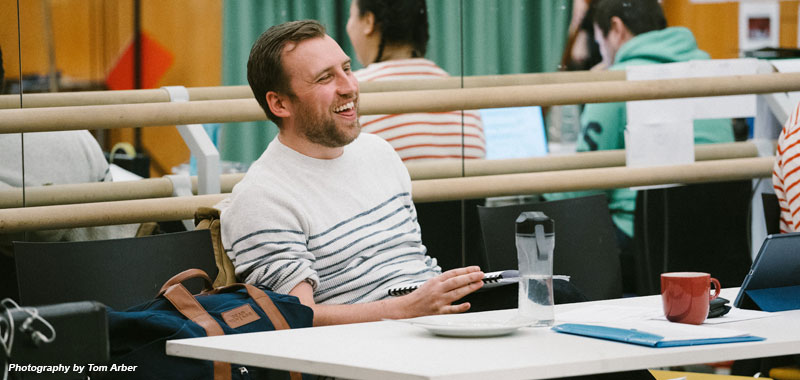 The Coliseum's Associate Director, Chris Lawson, has stepped up to Acting Artistic Director at the theatre following the departure announced last month of former Chief Executive & Artistic Director, Kevin Shaw.
Chris joined the Coliseum as Associate Director in October 2015 from the Almeida Theatre, London. As a theatre director he's worked across the country, most recently opening Robin Hood and the Babes in the Wood at Cast, Doncaster on Friday 30 November 2018.
Chris commented: "I was pleased to have been asked and proud to accept the opportunity to lead the artistic vision of the Coliseum in the interim period. Our theatre is in the midst of some very exciting developments and I'm looking forward to working with the rest of the team here to continue and build upon our excellent work on stage and in both the Oldham community and the Greater Manchester theatre and arts community. Our recently announced Spring-Summer season for 2019 is a dynamic programme of new plays, musicals and contemporary classics that celebrate Northern stories and shine a torch on vital issues affecting communities across the globe."
Chris's directorial credits at the Coliseum to date include: Tom Wells' The Kitchen Sink and Jumpers For Goalposts, John Godber's Up 'N' Under and Stephen Jeffreys' adaptation of Hard Times (which was nominated for Best Actor and Best Supporting Actor at the Manchester Theatre Awards). He also assisted on the Coliseum's productions of Pygmalion, directed by Chris Honer, former Artistic Director of Manchester's Library Theatre Company, and The Pitmen Painters, directed by Kevin Shaw.
In the New Year Chris will be directing the Coliseum's forthcoming productions of Martin McDonagh's black comedy A Skull in Connemara (22 February – 9 March 2019) and Barney Norris' multi-award winning Visitors (18 April – 4 May 2019).
Alongside directing, Chris has launched a number of initiatives and opportunities for theatre makers at the Coliseum, including programming the Studio with a focus on new writing and emerging artists; Cultivate festival of workshops, opportunities and industry insight; Scribbles writing group; Scripts play reading group; artist development workshops and the Regional Theatre Young Directors Scheme (RTYDS). He has also developed a number of partnerships with Universities and Drama Schools including Academy of Live and Recorded Arts (ALRA) North and local theatre companies, most recently naming Fine Comb Theatre and Rogues Bones Theatre Company as the Coliseum's Associate Companies.
---
Pantomime cast's visit to Dr Kershaw's Hospice

The cast of Cinderella dashed to Dr Kershaw's Hospice to meet patients and staff on our annual visit to spread some festive joy.
Sue Devaney, who plays our Wicked Stepmother, Countessa Vyella Dipstick Squeezepocket the 31st, said: "We were all really looking forward to going and we were given such a lovely welcome. The staff at Dr Kershaw's are amazing and it was lovely to be able to speak to them as well as the patients."
Richard J Fletcher, who plays Buttons, had everyone in fits of laughter as he told jokes and had the whole room shouting his catchphrase for the year – BUFF THE BUTTONS, BUTTONS!
Adele Doherty, Clinical Matron of Dr Kershaw's Hospice commented: "The pantomime cast visit really lifts everyone's spirits at the hospice and signals the start of what is always a busy festive season. We're very grateful to the stars for giving up their time to visit and it really does make a difference. Patients are at the centre of everything we do and to see so many smiles and so much laughter was precious, a memory we can all share."
Cinderella runs at the Coliseum until Saturday 12 January 2019. Tickets are selling fast, if you haven't come along to see it yet book online here.
---
Looking for the perfect Christmas present?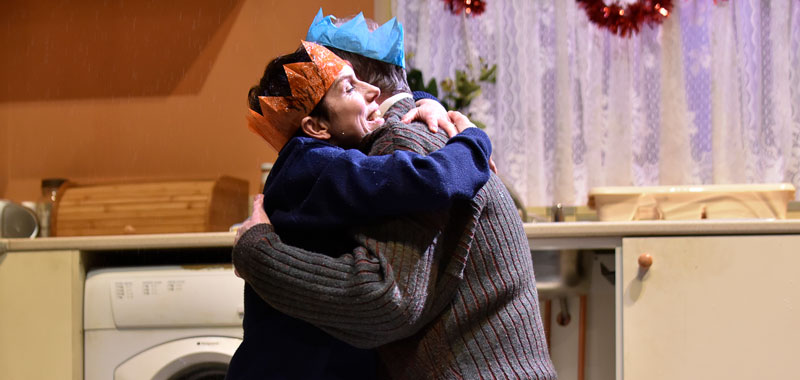 If you're on the hunt for last-minute presents, look no further! The Coliseum offers a variety of great gifts for both long-term and budding theatre-goers.
Name a seat in the Coliseum's auditorium and give the gift of becoming part of the theatre's long and exciting history. Our auditorium is glittering with an array of well-wishes, jokes and heartfelt messages (our favourite is "To Django, a most theatrical three-legged dog").  For £250 the Coliseum will place a plaque bearing the inscription of your choice on the seat of your choice in the auditorium. All income that we receive from seat plaques is used to support the theatre's work – from the production of plays to our extensive programme of education and activity in our local community. To name a seat or for more information contact Development Manager & Lead Capital Fundraiser, John Edwards, at johnedwards@coliseum.org.uk. 
Coliseum Gift Vouchers can be redeemed against any show here at the theatre – that includes pantomime – Cinderella – which runs until Saturday 12 January, our home produced plays throughout the year – A Different Way Home, A Skull in Connemara and Visitors to name just a few, visiting productions including London Classic Theatre's My Mother Said I Never Should, and special one-night (or day) events such Northern Ballet's purrfect children's ballet, Puss in Boots. To buy a Coliseum Gift Voucher, contact Box Office on 0161 624 2829.
A Season Ticket makes a great gift for a regular theatre-goer or, perhaps a whole new departure for someone who really does have everything. The Season Ticket for Spring/Summer 2019 offers a choice of four or six shows at a reduced rate. 
The Four Show Season Ticket includes:
Visitors
Thursday 18 April – Saturday 4 May
In a rural farmhouse, a family is falling apart. When a stranger with blue hair moves in they are forced to question what the future holds.
Learn more here.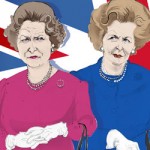 Handbagged
Tuesday 14 May – Saturday 1 June
A playful and intelligent comedy that speculates what might have gone on behind closed doors in the meetings between Her Majesty and Mrs Thatcher. 
Learn more here.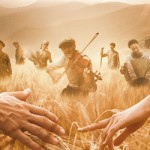 The Hired Man
Thursday 20 June – Saturday 6 July
An epic and heroic musical about love, betrayal and loyalty set against the backdrop of English country traditions and the gathering storm of war. 
Learn more here.
Plus a choice between: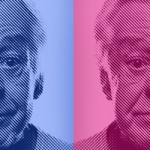 A Different Way Home
Thursday 31 January – Saturday 9 February
Kenneth Alan Taylor returns to star in the first Coliseum revival of one of its most popular productions. 
Learn more here.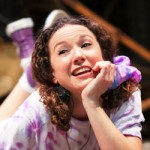 My Mother Said I Never Should
Tuesday 2 – Saturday 6 April
A poignant, bittersweet story about love, jealousy and the price of freedom set in Oldham, Manchester and London. 
Learn more here.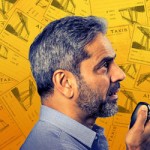 Approaching Empty
Thursday 11 – Saturday 13 April
A razor-sharp new drama from award-winning writer Ishy Din set in a minicab office in the North of England. 
Learn more here.
Four Show Season Tickets are £55 – £73 and are available to book until Saturday 13 April.
The Six Show Season Ticket includes all six superb shows for £90 – £96, making a massive saving on booking tickets individually. The Six Show Season Ticket is available to book until Saturday 9 February.
Season Ticket holders also benefit from free evening parking on Bradshaw Street car park and the option to pay for their Season Tickets via Direct Debit with three monthly payments.
Click here to learn more and book a Season Ticket.
---
Research and Development: Not Yours, Mine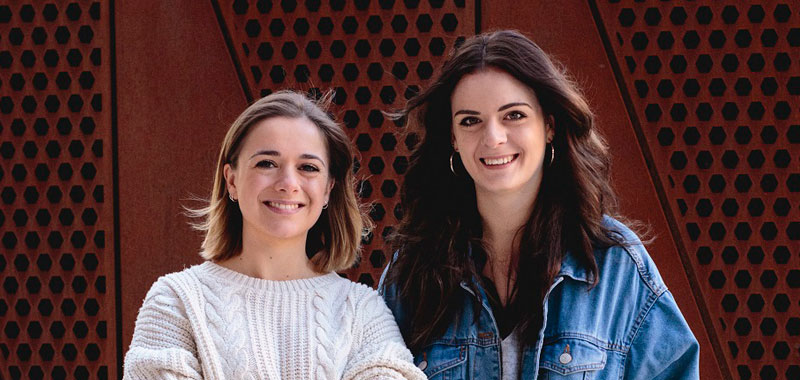 One of the Coliseum's Associate Companies, Fine Comb Theatre, have been granted funding from Arts Council England for a project exploring male parental rights and responsibilities.
Writer and Director Rachel McMurray was inspired to create Not Yours, Mine when working with a variety of communities across the region – from Women's Centres to male prisons. She was surprised to learn about some of the processes and complexities involved in the family court system and was keen to create a platform for the the topic. The play has been granted funding for Research and Development in January, with the show set to premiere here at the Coliseum in the Studio in June 2019. 
Not Yours, Mine follows the story of Adam, who lives at home with his agoraphobic mother Joyce. His girlfriend Kate has fallen pregnant, but following a breakdown of their relationship she's refusing him access. With an incomprehensible judicial system, his mother's obsessive Amazon orders, and an ex-girlfriend denying all knowledge of his existence, Adam is at a cluttered and confusing standpoint.
For updates on Not Yours, Mine, including when tickets go on sale, keep your eyes peeled for our future monthly newsletters and follow us on Social Media – Facebook@oldhamcoliseumtheatre Twitter@OldhamColiseum
---
A Fletcher family tradition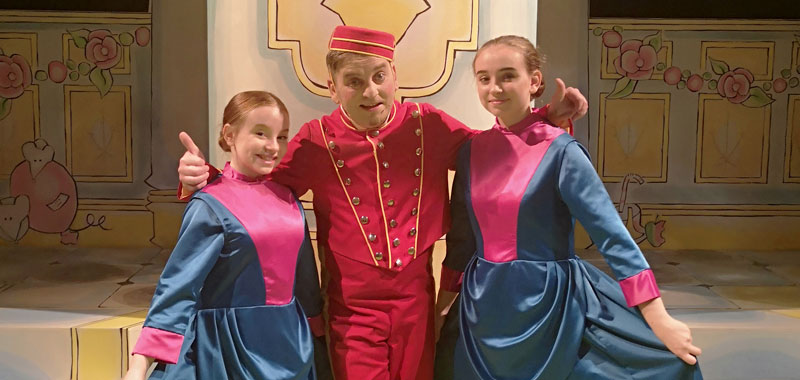 The Coliseum's nationally renowned annual pantomime is a part of Christmas traditions for families across Oldham and beyond, but none more so than the Fletcher household, where panto star dad, Richard J Fletcher, is joined on stage by his two daughters Phoebe (15) and Amelie (12) for the second year running.
Phoebe and Amelie both returned to the Coliseum pantomime chorus after successfully auditioning in September for Director Kevin Shaw and Choreographer Beverley Norris-Edmunds. The sisters play fairy helpers and townspeople in Cinderella, having cut their teeth playing villagers and 'ratlings' in the chorus of 2017's Dick Whittington. The Coliseum's pantomime chorus features three teams of eight talented young ladies who sing, dance and act alongside the pantomime's professional actors.
Richard J Fletcher is a favourite amongst audiences young and old with his energetic performances and skilful enticement of audience participation. This year is Richard's 10th Coliseum pantomime and his performance in the role of Buttons has been highly praised by critics across the board.
"A Coliseum panto without Richard J Fletcher would be akin to leaving the pigs in blankets and bread sauce off the Christmas dinner table – THE most essential accompaniment in my opinion." – The Oldham Times
"I asked Joshua to tell me his favourite parts of the panto. He said 'all the scenes with Buttons in!" – Out and About Mummy
"The audience lapped up his cheeky charm, slapstick humour and effortless dance moves. His high energy keeps the momentum going and the kids entertained throughout." – I Love Manchester
Theatre and a connection to the Coliseum is very much in the blood for Phoebe and Amelie. As well as having a panto star for a dad, their mum, Isabel Ford, is a regular actor in the Coliseum's dramas and comedies, most recently performing multiple roles in the Coliseum's national tour all-female production of Whisky Galore throughout Spring and Summer of this year.
Cinderella runs at the Coliseum until Saturday 12 January 2019. Tickets are selling fast, if you haven't come along to see it yet book online here.
---
Open Doors: A Greater Manchester Theatres Guide for Artists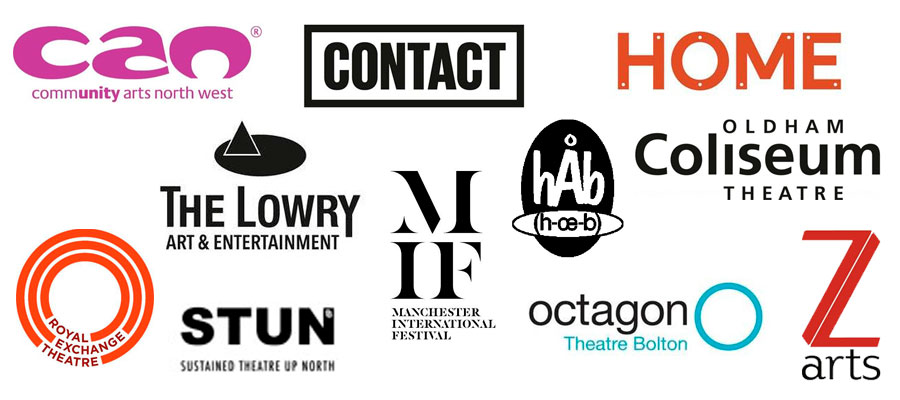 Working together, the Coliseum, Contact, HOME, The Lowry, Manchester International Festival, Octagon Theatre Bolton, Royal Exchange Theatre and Z-Arts have produced a guide to share what we – as a group of theatre buildings – can do to support, sustain and nurture the theatre sector in Greater Manchester.
Our area has a wonderfully rich and diverse theatre ecology. This is especially true in the independent theatre sector, and the continuously evolving talent of individuals and companies in the city. But we're aware that there is a rich seam of creative talent in Greater Manchester who aren't necessarily aware of what options are available, or which organisations best suit their needs as an artist.
Having asked theatre makers what they would like, we know that clear information and signposting is a vital tool. We've created Open Doors: A Greater Manchester Theatres Guide For Artists.
The intention is that this guide isn't set in stone: it's a living document, and we hope to add and develop it as the landscape of the region changes.
Over the coming years we intend to work closely together to ensure we make the strongest possible contribution to the city's ecology, and the opportunities for theatre makers living and working here. We'll be updating the guide on a regular basis, and developing our work to respond to change, needs and feedback.
---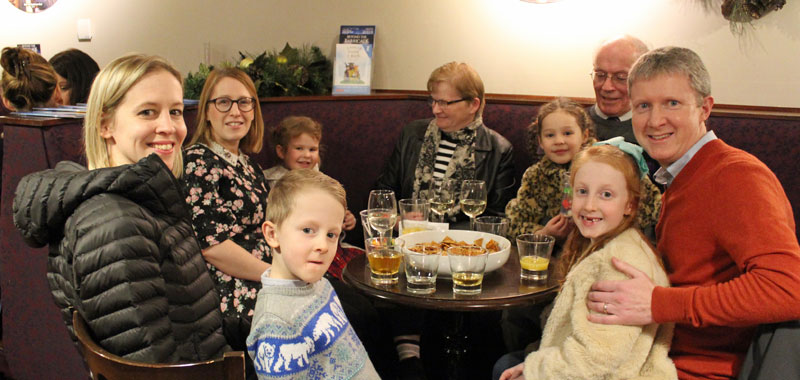 Sponsors and partners of Cinderella were treated to special VIP events at the theatre this month, with the opportunity to meet the pantomime's stars before heading into the auditorium to see this year's fun-filled festive spectacular.
The theatre's annual family pantomime has been entertaining the people of Oldham and beyond since 1887. Years of talent and tradition has made the Coliseum's pantomime a firm favourite with panto lovers across the country and a highlight of the festive season for Oldham's families. The backing of local businesses helps to put that extra sparkle into Christmas and spread the festive cheer even further. Sponsors George Hill Timber and Building Supplies and N Brown Group and Educational Partner Oldham Hulme Grammar School have been supporting the theatre's pantomimes since 2016.
John Edwards, the Coliseum's Lead Capital Fundraiser & Development Manager, commented: "This is the third year these supporters have gotten behind the best traditional family panto in the North West and we are extremely grateful for their support. On-going support from local businesses and partner organisations is ever more important and this group truly epitomises supporting and celebrating the things that make Oldham great, with all of them having great tradition in the town in common with the theatre. Huge thanks once again and we hope everyone had a cracking night!"
Craig Mairs, Principle of Oldham Hulme Grammar School, commented: "Oldham Hulme Grammar School is proud to be Educational Partners of the Coliseum. We see the arts as crucial in the development of young people and recognise that Oldham is fortunate to have the Coliseum with its wide-ranging and ambitious programme. The panto is the highlight of the year, and often the first experience of live theatre for a number of our children. As ever we are "right behind you"!"
Jayne Hill, Director of George Hill Timber and Building Supplies, said: "George Hill are delighted to be involved once again as a sponsor of Oldham Coliseum's Christmas pantomime.  The event is one we look forward to all year, the Coliseum always puts on a great performance and it's a fantastic start to all our festive celebrations."
John Wilson, Head of Operations at N Brown Group, added "JD Williams and N Brown have been sponsoring the Coliseum's productions for a number of years. The Christmas pantomime at the Coliseum is such a big part of the festive season in Oldham and, as a large employer in the town, investing in our local theatre is one of the ways we're giving back to our staff, their families and friends and our local community."
---
Spotlight on: Catherine Morefield, Fine Comb Theatre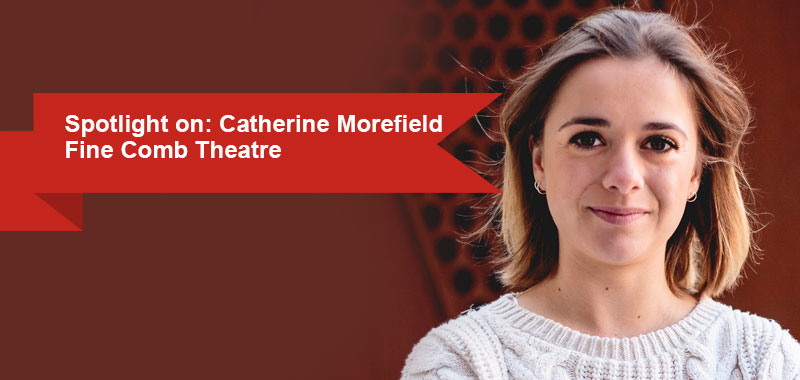 Introducing Catherine, Producer of Fine Comb Theatre, one of the Coliseum's Associate Companies.
How long have you worked at the Coliseum?
Since September this year.
What has been your favourite production since you joined the Coliseum?
I loved both The Effect and the Pick of the Fringe (Narcissist in the Mirror and POP) – and it was great to see Studio productions taking over the Main House and owning the stage!
What is your favourite aspect of working at the Coliseum?
The Coliseum is quite possibly the most welcoming place I have ever come to work at. As an Associate Company Fine Comb Theatre have already had so much support from various departments – all the staff are so generous with their time. The Learning and Engagement team have also been really supportive of me as I'm leading some of their youth programmes.
What are you currently working on?
Fine Comb are currently working on our latest project, Not Yours, Mine, and we'll be doing an Arts Council funded Research and Development performance of the piece in January. I'm also leading The Steering Group, which is the Coliseum's Youth Board, and Teaching Theatre Pathways.
What are you currently looking forward to?
I'm looking forward to all of the activities we have lined up as part of Fine Comb Theatre's work with the Coliseum and increasing my knowledge of various areas with guidance from the team here. And of course, watching all of the brilliant shows that are coming up at the Coliseum this season!
Can you tell us an interesting fact about yourself?
I grew up in Basel, Switzerland and lived there for 11 years. It's also the place where I met my company partner, Rachel.
---
Customer Experience Volunteers: Join us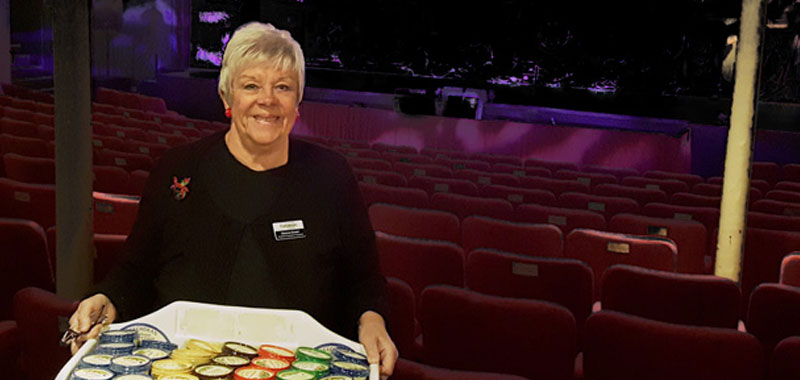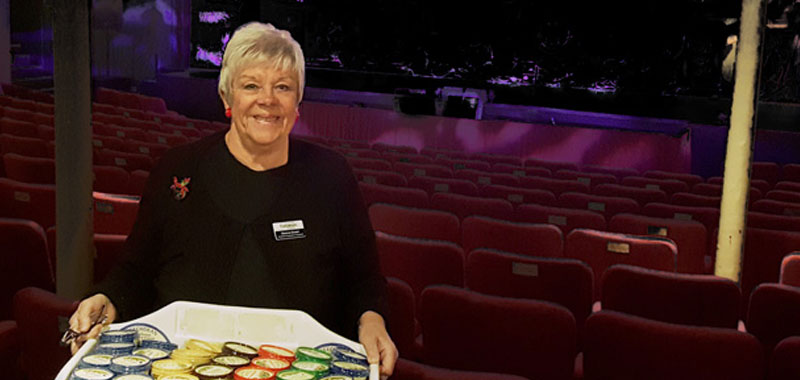 We're always on the lookout for friendly and reliable people to join our team of Customer Experience Volunteers, who help to look after our audiences from greeting them in the foyer, to selling programmes and ice creams, taking them to their seats and much more.
Customer Experience Volunteers must be 18+ and able to commit to a minimum of three months volunteering with us. No experience is needed as full training is provided.
Click here to learn more about becoming an Oldham Coliseum Theatre Customer Experience Volunteer or contact Heather Shaw, House Manager,  by phone on 0161 785 7021 or email heathershaw@coliseum.org.uk.
---
Oldham Coliseum Theatre gratefully acknowledges funding from:

Oldham Coliseum Theatre is a Registered Charity, No: 508829.
Oldham Coliseum Theatre Ltd Reg No: 1415547