Daisy Deer on Oldham's Reindeer Parade Trail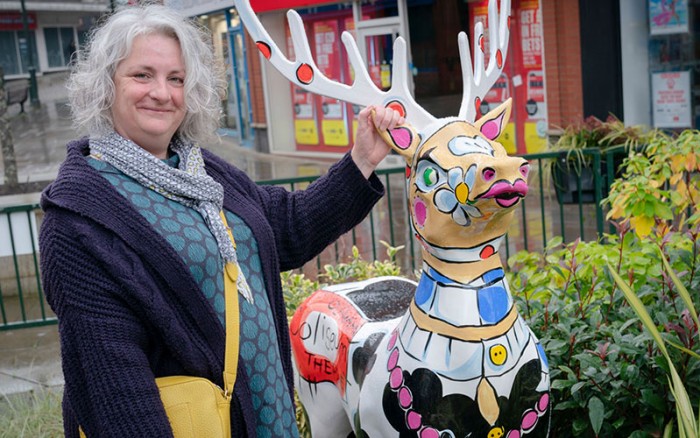 Usually Oldham's annual Reindeer Parade marks the start of festive season in the town centre. This year, Oldham has a wonderful Reindeer Parade Trail with 10 specially designed reindeer sculptures to boost festive cheer.
Celia Perkins, the Designer of our annual pantomime, created a Coliseum reindeer – Daisy Deer – which you can find in the show-flower bed opposite Spindles. Daisy is inspired by the pantomime cow, and we think you'll agree it looks brilliant. 
Each five feet high reindeer in the Reindeer Parade Trail has its own name and theme, so be on the lookout for them over the next few weeks and uncover their stories
 Learn more here about the Reindeer Parade Trail here: oldham.gov.uk/reindeers
Photo by Alan Hamer